Ant Anstead and Christina Hall Are Fighting a Custody Battle Over Their Son, Hudson
TV presenters Ant Anstead and Christina Hall are locked in a public custody battle for their son, Hudson. Here's what you need to know about the situation.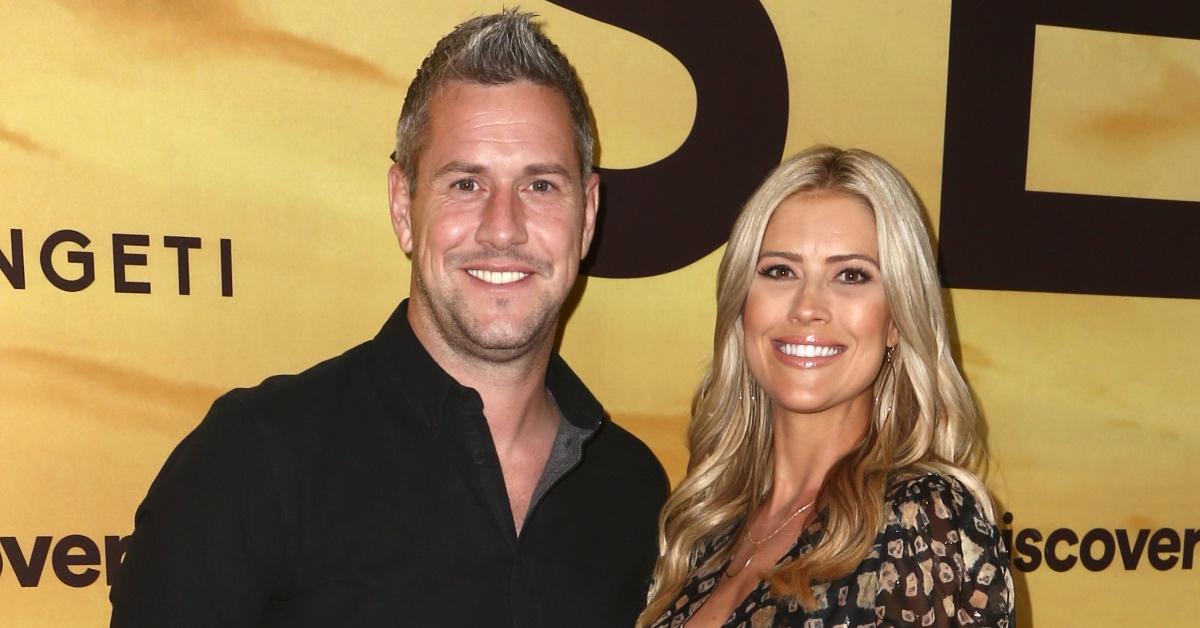 Celebrity relationships tend to end in disaster, especially as much of their personal lives are pulled into the public eye. The most recent public relationship to fall short involves exes Ant Anstead and Christina Hall (neé Haack). The pair recently clashed after Ant filed for full custody of their son, Hudson, 2.
Article continues below advertisement
Now, the Ant and Christina are exchanging passive-aggressive Instagram posts and response filings faster than you can say, "yikes." What's going on with Ant Anstead and Christina Hall's custody battle? Here's everything you need to know.
Article continues below advertisement
Ant Anstead filed for full custody of Hudson, 2.
On April 28, 2022, People Magazine reported that Ant Anstead, TV presenter and current host of Celebrity IOU Joyride, filed for full custody of his son, Hudson. In the court order, he claims he has been the "primary parent" of Hudson and alleges that Christina has spent an "average of 9 full days each month over the last 20 months and an average of 7 full days per month in 2022" with Hudson.
Ant also asks that Christina's custody schedule change to "alternating weekends, Friday at 4:00 p.m. until Sunday at 6:00 p.m. commencing May 6, 2022, in California only, and except for vacations." The filing alleges the reason behind the schedule change is to give Christina equal amounts of time with Hudson as she spends with her other children; Brayden James, 6, and daughter Taylor Reese, 11, who she shares with ex-husband Tarek El Moussa.
Article continues below advertisement
Another condition of his custody filing requested "an order restraining both Christina (and me) from using Hudson or Hudson's likeness or image in any commercial endeavor, social media paid promotion, television or streaming program, or which might otherwise commodify Hudson without the express advanced written consent of both parents in writing."
He then asserts that Christina used Hudson in "paid advertisements to sell products" during March 2022.
Article continues below advertisement
In an immediate response, Christina gave a statement to People, saying, "What Ant is doing deeply saddens me. If this was really about Hudson, as he says, this should have been handled privately with a private judge or mediation, as myself and my attorney have suggested." She adds, "I have had my share of ups and downs but I am a good mom and I love my children with all my heart and I will always protect them."
Article continues below advertisement
Since their divorce in July 2021, Christina and Ant have shared joint legal and physical custody of Hudson. The pair wed in 2018, but by September 2020, they had separated. Both parties have since moved on to other relationships, with Christina marrying realtor Josh Hall and Ant dating actress Renée Zellweger.
On April 29, 2022, People Magazine also reports a judge denied Ant's emergency order for full custody for failing to prove "critical" conditions in which immediate full custody was necessary and failing to provide Christina with proper notice. Christina and Ant are now due in court for a hearing on June 28.
Article continues below advertisement
Christina has since filed her own report, claiming a "huge discrepancy in his mind from our accurate schedule. His attempt to mislead the court is transparent when presented with the true facts." She also posted a cryptic Instagram quote on April 28, alluding to a "toxic person" who can "no longer control [her]."
Fans will have to wait and see what a judge decides on June 28.