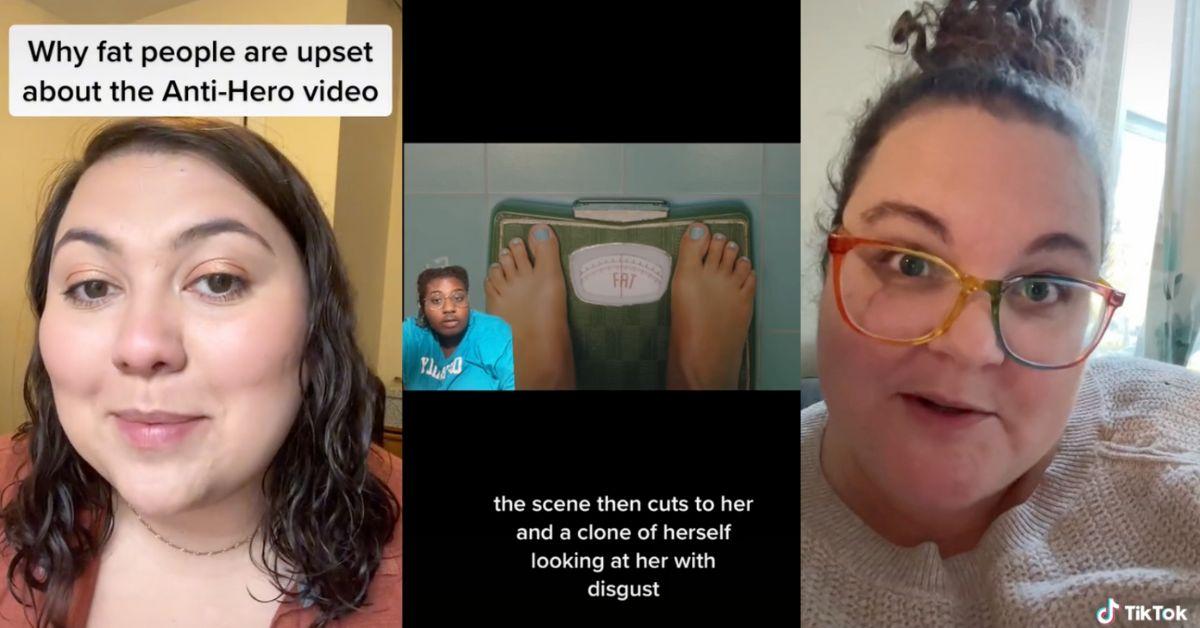 Taylor Swift Removes Controversial Scale Scene From "Anti-Hero" Music Video
A scene in Taylor Swift's music "Anti-Hero" has led to the singer being labeled as "fatphobic." She has since responded to the controversy.
Content warning: This article mentions eating disorders.
There is no shortage of praise for "Midnights" by Taylor Swift. Fans are loving her new album, and the record sales prove it — "Midnights" is already this year's top-selling album.
But as you may recall, a few hours after Taylor dropped the album, she also released the music video for her song "Anti-Hero." Not only did Taylor star in the video, but she produced and wrote it. And one scene, in particular, didn't sit well with some fans.
Article continues below advertisement
In the music video, Taylor is seen hopping on a scale. But instead of the scale reading a number to her, it just reads "FAT." Here's why fans are arguing that the scene is fatphobic. Plus, stick around to see how Taylor responded.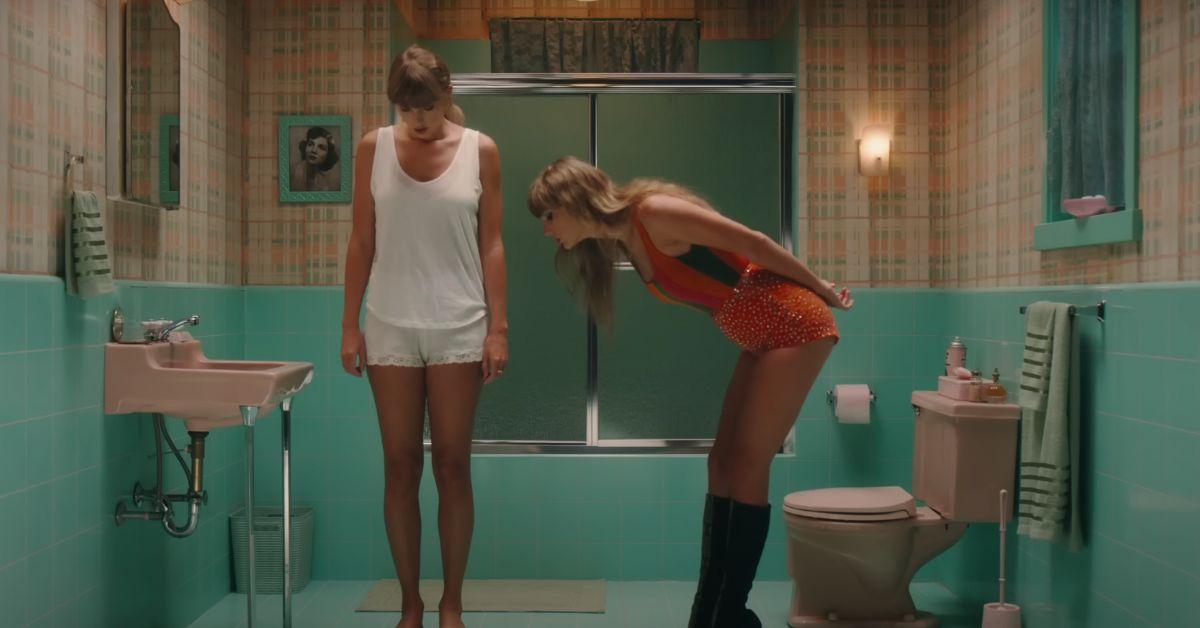 Article continues below advertisement
TikTokers thinks this scene in the 'Anti-Hero' music video is fatphobic.
In the song "Anti-Hero," Taylor discusses her insecurities and feelings of self-hatred. She makes a music video to mirror all the negative ways she sees herself, which stars her alter ego. After releasing the video, the singer-songwriter faced criticism for a scene in which she steps on a scale that reads "FAT." Many misinterpreted the clip as fatphobic.
As of Oct. 27, the video has been edited on Apple Music and YouTube to remove the controversial scale scene.
TikTok user @bryemusic explained in a now-deleted TikTok that the scene rubbed her the wrong way. " [I] think it's a little insensitive to have a scene of yourself stepping on a scale and then having it read fat. Fat is not a dirty or bad word. Fatness is something that should not be feared," she said.
Article continues below advertisement
She continued to explain that she's a huge fan of Taylor and still loves her very much but just wanted to share her thoughts on that one scene. But not all fans were as forgiving.
TikTok creator @mama_miah456 considers herself a former fan after watching the "Anti-Hero" music video.
Article continues below advertisement
Mimi explained that from her perspective, Taylor seemed to find relief at the end of "Anti-Hero" because she learned that she wasn't all of these negative things that she thought of herself as, like being fat.
"This is problematic because she could have just learned that being fat is not bad," Mimi explained.
TikToker @morethantracyt further echoed these users' concerns. "When you portray fat as a bad thing in a music video, even for a second, all of the young impressionable people who watch that video are going to internalize that the worst thing they can be is fat." She explained that receiving that message from someone like Taylor, who is viewed as a role model, can be very impactful and hurtful.
Article continues below advertisement
But not everyone found the scene to be offensive.
TikTok creator @thegirlwithamicrophone, who referred to herself as "fat," was not bothered by the scale's reading as she felt Taylor was only trying to portray the mind of someone with an eating disorder, like herself. "I don't have a problem with her showing what her eating disorder sounds like to her, because it's not her, it's the disorder," she said.
Article continues below advertisement
Previously, Taylor has opened up about her struggles with disordered eating.
In Miss Americana, she addressed her eating disorder and claimed that the public's running commentary on her body from a young age caused her to restrict her diet and severely over-exercise. In fact, there were times in the past when she'd see "a picture of me where I feel like I looked like my tummy was too big, or … someone said that I looked pregnant … and that'll just trigger me to just starve a little bit — just stop eating."
It goes to say that even stars face the same challenges that we do. But was Taylor right to include a scene that could be interpreted as portraying being "fat" in a negative light?