TikTok Thinks Taylor Swift Wrote a Secret Poetry Book Under the Pen Name June Bates
TikTok thinks Taylor Swift may secretly be publishing poetry books under the name June Bates. Here's what we know about this mystery author.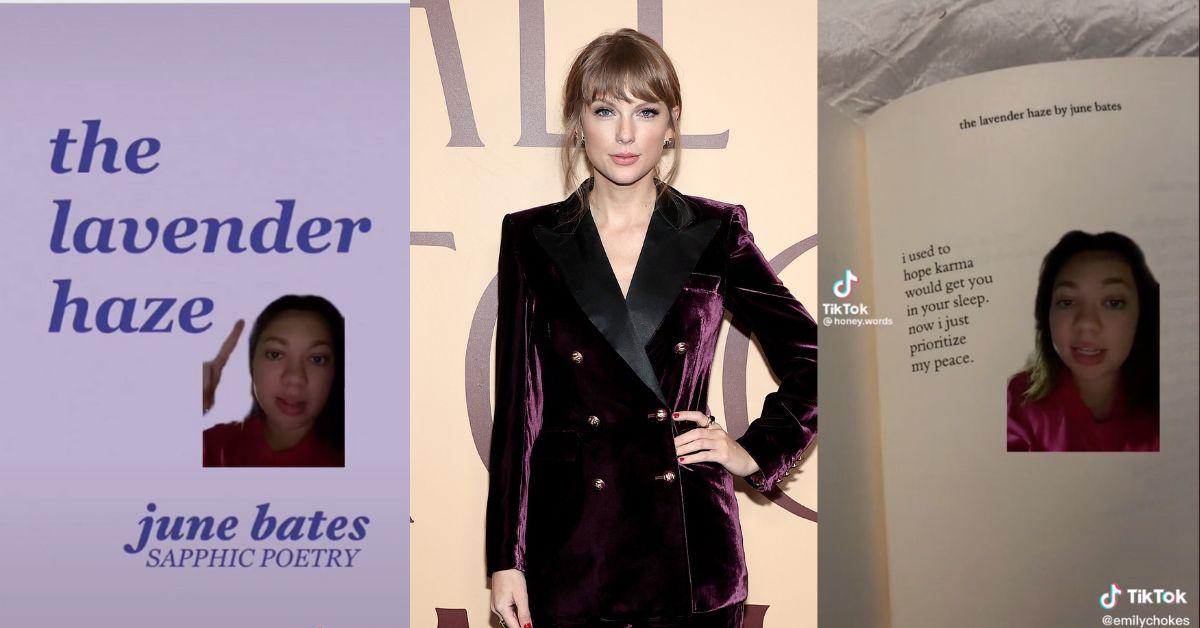 Swifties, we have another mystery on our hands. Our queen mastermind, Taylor Swift, may have secretly written and published a poetry book behind our backs and published it under the pen name June Bates just days before releasing "Midnights."
Article continues below advertisement
I know. It sounds crazy, right? But at the same time, some folks on TikTok have made some solid points. And well, this type of thing does have Taylor written all over it.
Keep reading as we discuss why alleged author June Bates may actually just be Taylor in disguise.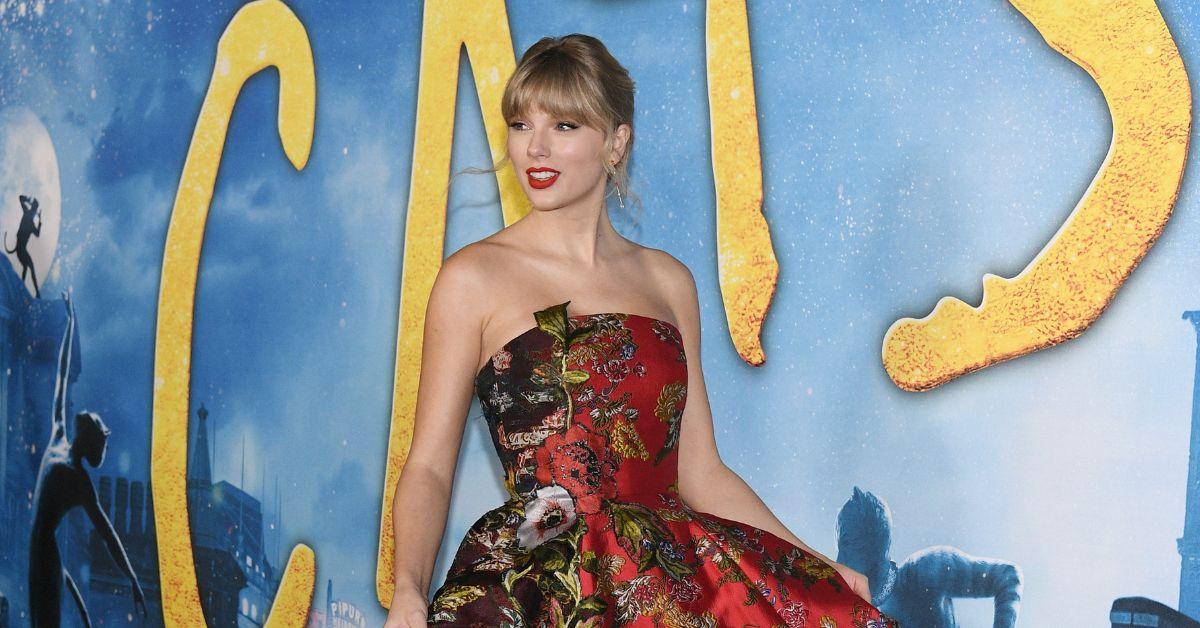 Article continues below advertisement
Who is June Bates? And what does she have to do with Taylor Swift?
On Oct. 18, a book titled The Lavender Haze: Sapphic Poetry on Love was released by an author named June Bates. Who is June Bates? Well, that's a great question, my friends. If you ask me, it sounds like a pretty fake name. And if you Google it, there isn't any information on Ms. Bates. But of course, we're going to need a little more evidence than that before we start jumping to conclusions.
In a TikTok, creator Emily Stokes (@emilystokesthefire) explains why she thinks Ms. Bates is actually Ms. Swift.
The most obvious clue, of course, is that "Lavender Haze" is also the title of the opening track on Taylor's new album "Midnights." And in the first poem, Emily spots three potential references to Taylor's songs. As she continues to page the book, she finds even more possible references.
Article continues below advertisement
In the comment section, fans were all for Emily's theory. Some even helped dig up more clues. "This book costs 12.99 — so $13," wrote one fan, referencing the fact that Taylor's favorite number is 13.
Article continues below advertisement
Another fan pointed out that the timing of the release is interesting. You see, Ms. Bates published this book three days before "Midnights" came out. But this isn't her first book. She actually published her first title, She Is the Poem, back in May. And it just so happened that it was released three days before Taylor spoke at the class of '22's graduation at New York University.
Could that have just been a weird coincidence or was it planned?
Not everyone was on board with this theory, though. "I think it was made by a very clever Taylor Swift fan capitalizing lol," opined one user. Others argued that the poems didn't sound like they were written in Taylor's voice. "Not to be rude to June Bates, but Taylor is not writing this third-grade poetry," another comment read.
So, is June Bates actually Taylor Swift? It's hard to say, but Ms. Bates if you're out there and are not Taylor Swift, reveal yourself!