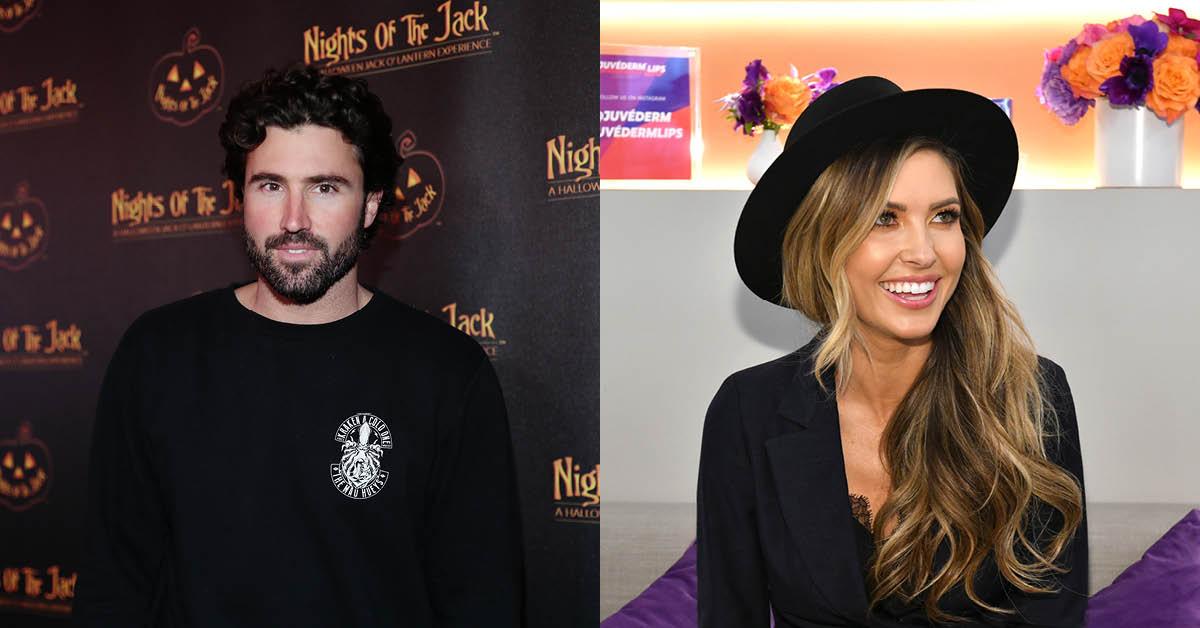 Brody Jenner and Audrina Patridge Tease There's Something Between Them on 'New Beginnings'
Season 2 of The Hills: New Beginnings is here, and things are already heating up between the cast members on the reboot. It didn't take long before some of the co-stars began linking up romantically, and rumors have been swirling that Brody Jenner and Audrina Patridge are together. But are the pair really dating? Here's what we know.
Article continues below advertisement
Are Brody and Audrina together?
Audrina and Brody link early on in Season 2 of New Beginnings, with Audrina admitting she spent the night with Brody (though she offered no other details on what that means for their relationship).
"Brody and I have known each other for a very long time," she told Entertainment Tonight. "I can't give up too much of what happened. There was a kiss, and we will talk about our friendship and where it led and what we decided on. But that is all on the show."
Article continues below advertisement
Audrina and Brody have known each other for years, but they've never dated — until now.
"He was a good kisser," she continued. "I feel like we have always had a flirty relationship or friendship, whatever it was. And I think at this point, we were both single and we grew up a lot. We were in different places and it comes down to timing."
Brody was just as mum about the state of their relationship, telling fans they'll have to watch the show to see it all unfold.
"Audrina is a great kisser," Brody also said. "We've always had chemistry, even in the original show, and she's just so much fun to be around. For some reason, her and I are always the ones staying up the latest, talking too late … We're really, really close."
Article continues below advertisement
There will reportedly be a love triangle this season involving the couple.
It's unclear exactly where the couple stands today, but The Sun revealed that Brody and Audrina will be involved in a sticky love triangle this season.
While Brody and Audrina linked up early on in Season 2, Brody's ex, Kristin, comes back to LA to reunite with all of her old friends. But this clearly doesn't go over well with everyone.
Article continues below advertisement
For those who didn't watch The Hills when it first aired, Brody and Kristin were a power couple on the show. They met in 2004 and dated on and off for a couple of years before splitting in 2006. Kristin eventually married Jay Cutler, but they divorced in 2020.
"Kristin and Brody lived together, I didn't think they would ever split," Spencer Pratt told The Sun.
It seems the pair split because of infidelity on Kristin's part, but can they reconcile all of these years later?
"If she didn't, this is breaking news, sorry Kristin, but if she didn't cheat on Brody back in the day, she did drink a little too much. So it's not an excuse," Spencer continued. "So if she didn't cheat on Brody, I don't know if they would ever [have] broken up, there may not have been a Jay Cutler, let's just say that."
Watch all of the drama unfold on The Hills: New Beginnings when it airs on Wednesdays on MTV at 9 p.m. EST.