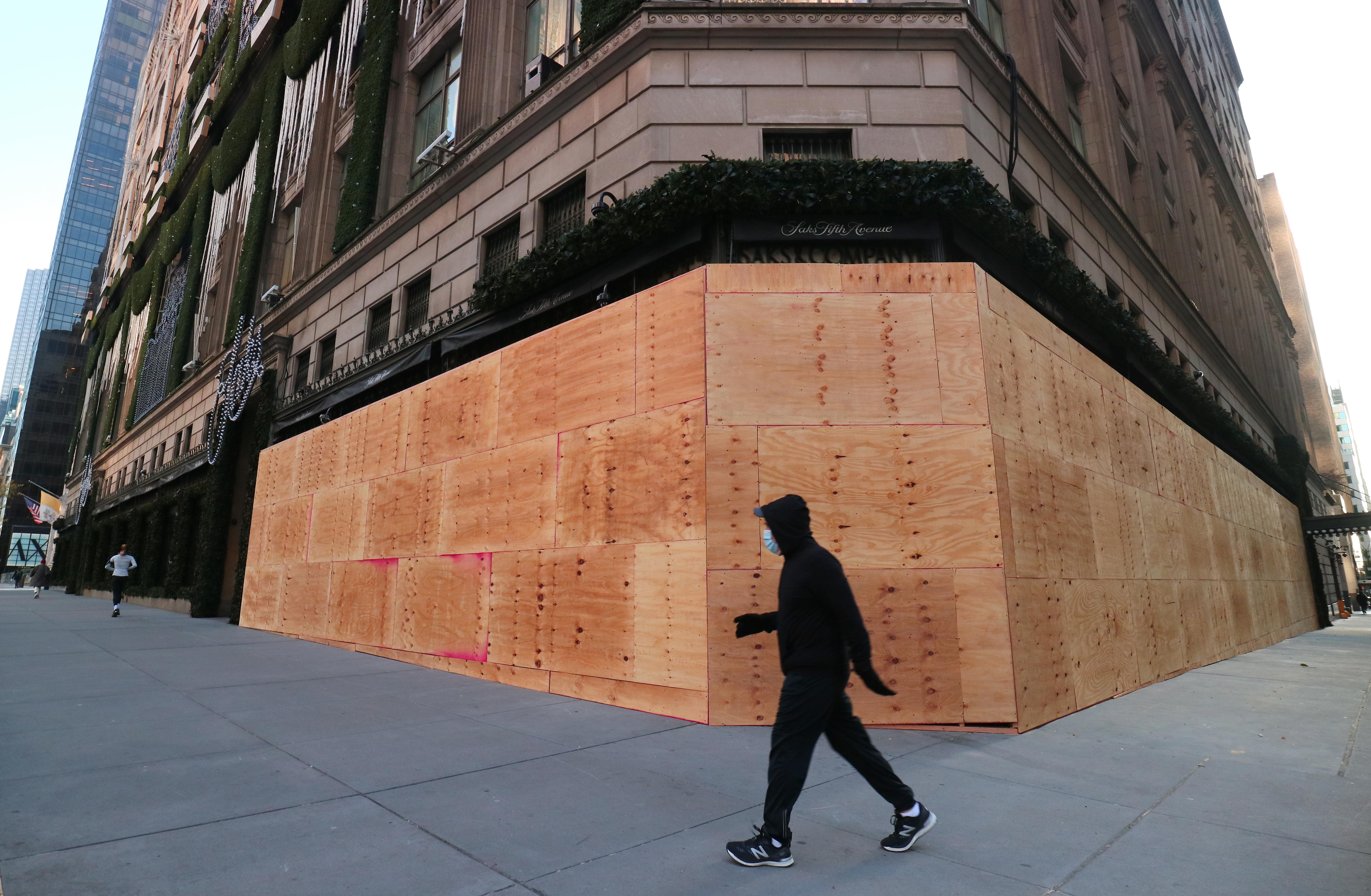 Major Retailers Are Prepping for a Possible Fallout After the Election
With Election Day looming, cities are gearing up for the potentially messy aftermath. With either outcome presenting the possibility of protests and looting, many retailers and businesses are boarding up their windows out of caution.
Article continues below advertisement
Retailers across the country are beefing up security measures, including boarding up windows, to try to get ahead of any possible damages to their stores during election-related protests in the coming days.
Target, CVS, and Macy's are just a few of the bigger retailers boarding up their storefronts.
According to CNN Business, businesses like Tiffany & Co., Saks Fifth Avenue, CVS, Target, and Macy's are just a few of the major chain stores that are boarding up their windows. "While we intend to remain open where possible, out of an abundance of caution the windows of select stores in key cities will be boarded in anticipation of potential election related activity," Nathan Strauss, spokesperson for Tiffany, told CNN Business.
Article continues below advertisement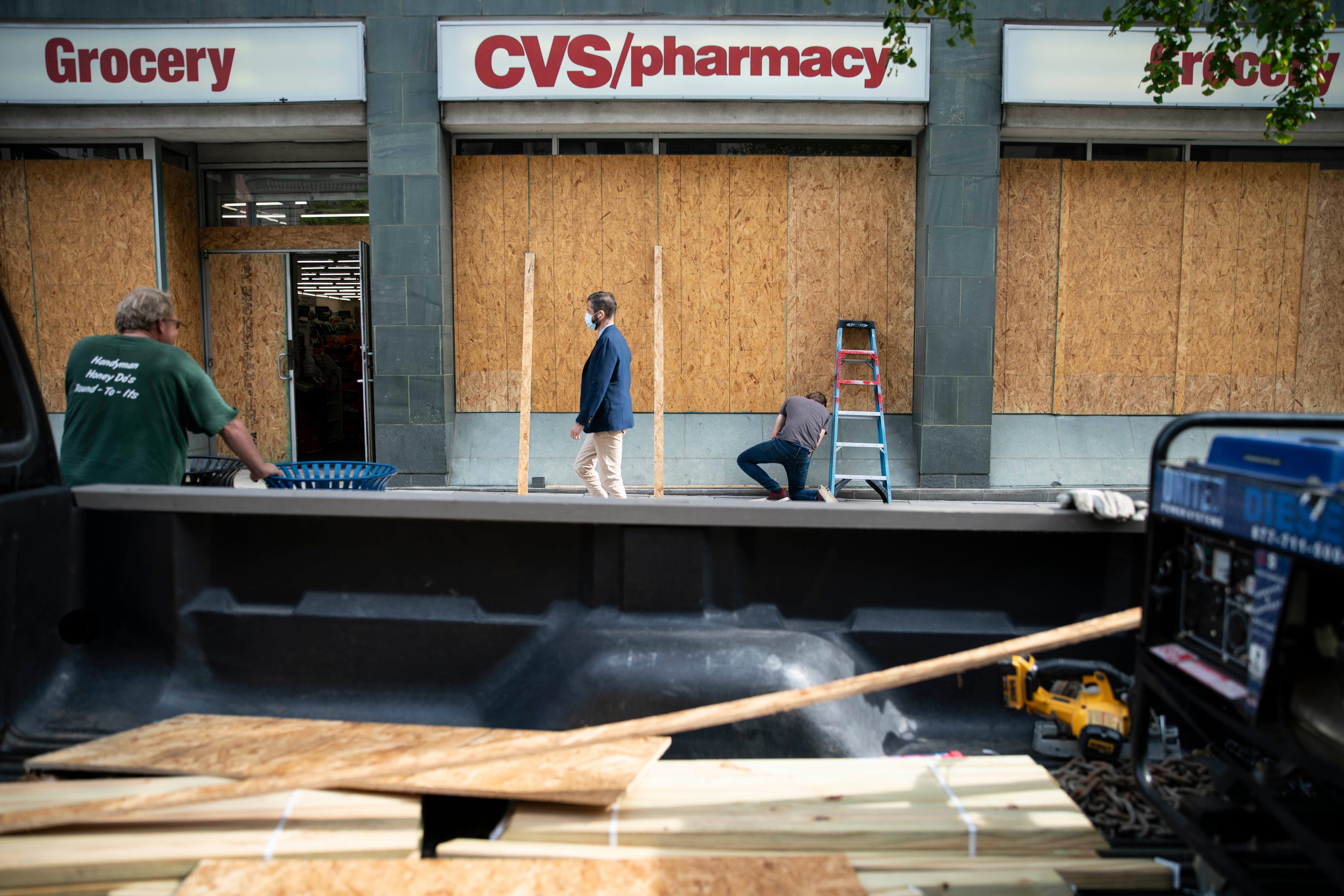 CVS said it is only boarding up certain stores, particularly in areas where they have been damaged by civil unrest in the past. Stores where windows are covered "will continue to be open to serve customers as long as it is safe to do so," said CVS spokesperson Mike DeAngelis.
Article continues below advertisement
Walmart also temporarily pulled guns and ammunition off their shelves, leading to speculation that the major retailer was prepping for a possible fallout from the election. However, after people started speculating, the retailer reversed its decision and brought firearms back to sales floors.
After the death of George Floyd in May 2020, stores around the country were damaged and merchandise was stolen during protests. With those memories still very much alive in many retailers minds, many hope that the preemptive boarding of windows will help curb any possible damage.
Article continues below advertisement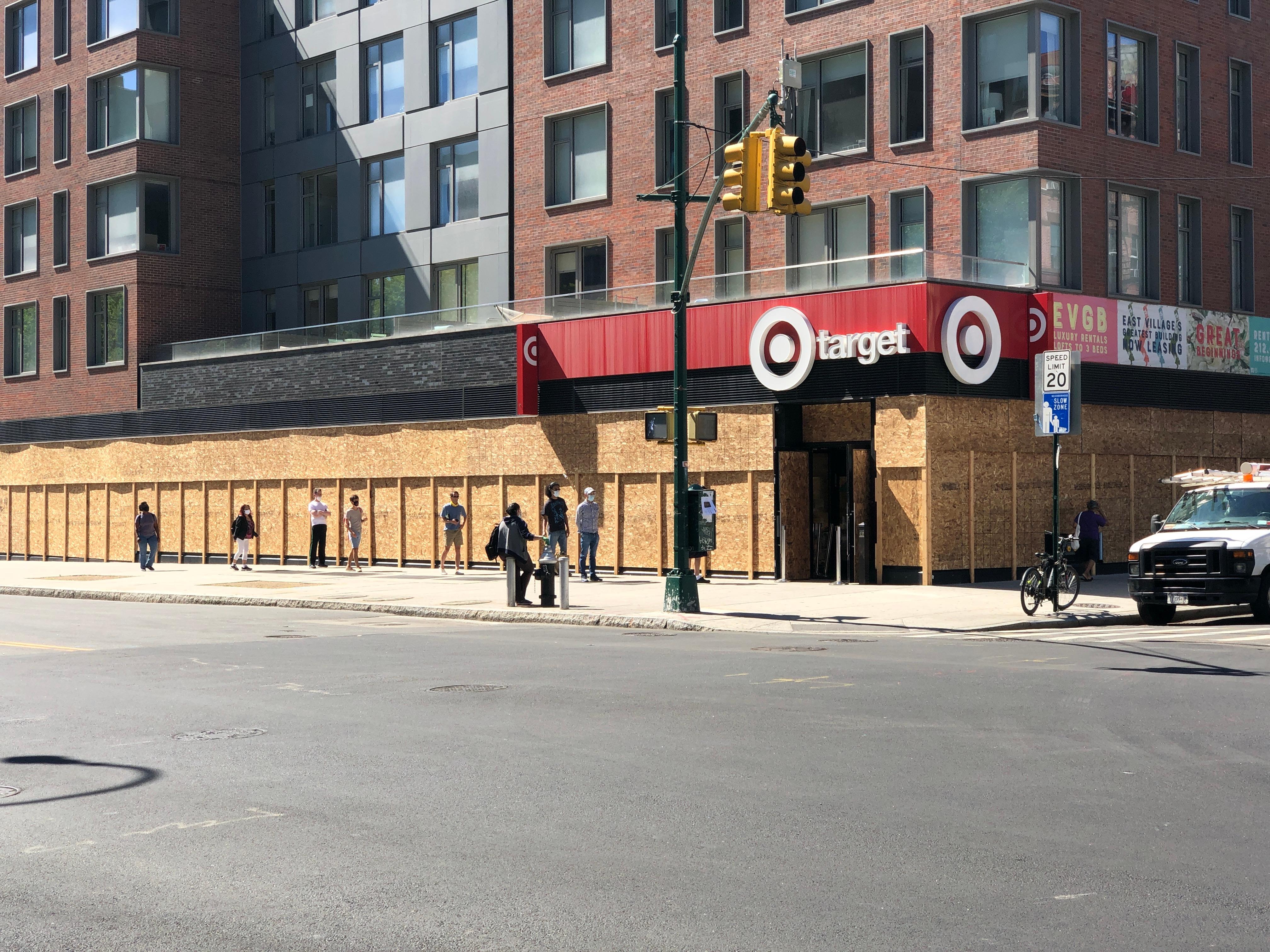 There has been a huge surge in demand for contractors.
Due to the civil unrest that covered most of the summer of 2020 due to protests over police brutality, many stores have looked into proper protection of their storefronts — including temporary fencing and boards for windows.
Article continues below advertisement
According to CNN Business, "Tom Buiocchi, CEO of ServiceChannel, an online platform that connects retailers with local contractors, said 750 stores have requested orders on the platform to board up their windows around the country since October 27, with the most in California, New York and Illinois. The cost to board up stores has ranged from $124 to $31,000, depending on the size, according to Buiocchi."
The White House has also put up protective fencing.
According to ABC News, non-scalable fencing was being temporarily installed around the White House perimeter in advance of potential Election Day protests. Other parks and centers in Washington D.C. also have protective fencing around them. In a press conference last week, District of Columbia Mayor Muriel Bowser and Police Chief Peter Newsham explained what the city was doing to prepare for the possibility of protests.
Article continues below advertisement
Newsham told reporters that his office has not received any credible threats of violence, but that the city has received a number of requests for demonstration permits. "We welcome people to come to the District of Columbia to exercise their First Amendment right, but we won't tolerate violence or unrest," he explained.