Christine and Kody From 'Sister Wives': Details on Their Split
Are Christine and Kody Brown still together on 'Sister Wives'? The Brown family has faced serious issues lately during their time on 'Sister Wives.'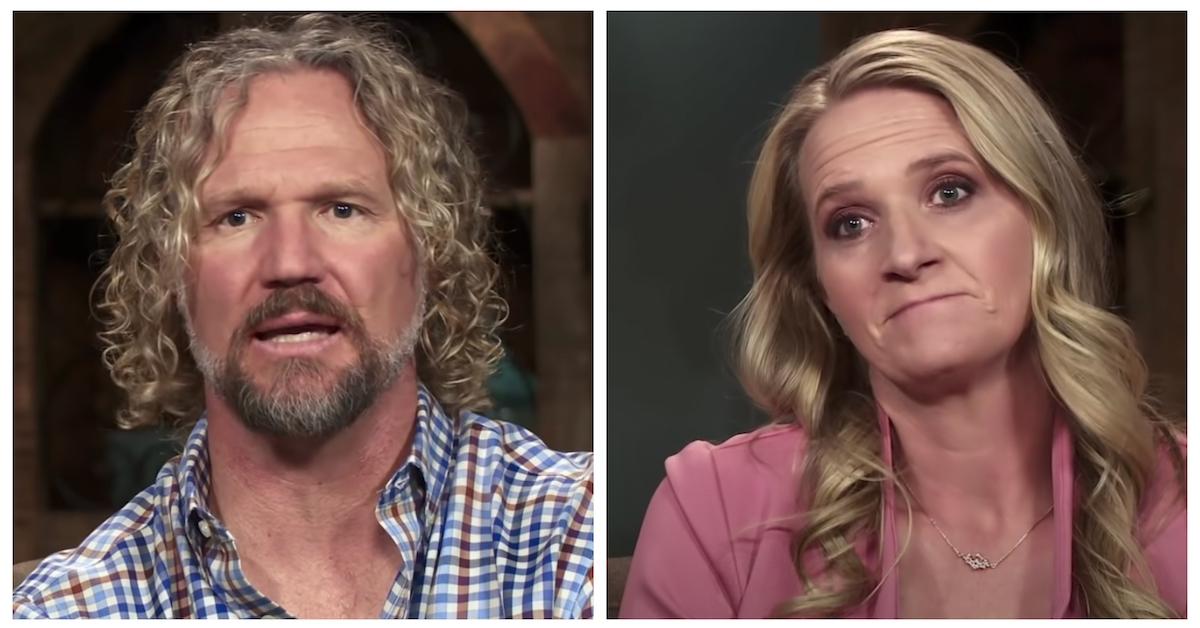 Over the course of the TLC show Sister Wives, we've seen some major drama over the years. The Browns, a polygamist family consisting of Kody and his four wives, Meri, Janelle, Christine, and Robyn, have had their natural ups and downs. But now there are hints that some serious rifts have formed. Naturally, fans have wondered: Are Christine and Kody still together?
Article continues below advertisement
As a refresher, Christine and Kody are "spiritually" married (he's is only legally married to Robyn), and the two of them share six children together: Aspyn, Mykelti, Paedon, Ysabel, Gwendolyn, and Truley. But could the Flagstaff, Ariz., couple potentially be calling it quits once and for all? Let's take a closer look at their relationship today.
Are Kody and Christine still together?
Kody and Christine announced they have decided to split after decades together. On Nov. 2, 2021, Christine posted a statement to Instagram that read: "After more than 25 years together, Kody and I have grown apart and I have made the difficult decision to leave."
Article continues below advertisement
"We will continue to be a strong presence in each other's lives as we parent our beautiful children and support our wonderful family. At this time, we ask for your grace and kindness as we navigate through this stage within our family."
In his own Instagram post, Kody also addressed the split but made it clear that it was Christine's decision to leave.
Article continues below advertisement
"Christine's decision to leave comes with a great deal of sadness," Kody's post said. "We enjoyed many years together and I have a large amount of respect and admiration for her. Although we are moving forward on different paths, we will always remain committed parents."
Per Us Weekly, Christine has moved away from Arizona to Utah.
For many fans, this may seem like a shock, but for others, they saw this coming a mile away.
Article continues below advertisement
Christine spoke about wanting to move back to Utah on 'Sister Wives.'
Fans of the show may recall tension from Season 15 of Sister Wives. As Kody and his four wives struggles with figuring out their living situation in Flagstaff, Ariz., it looked like there were some much deeper issues going on in the Brown family. The coronavirus pandemic only seemed to intensify the tension surrounding whether the family should remain in four separate houses or all move into one, big home together. Things got so bad that at one point, it seemed Christine was contemplating walking away from her polygamist lifestyle once and for all.
"Next time I see Kody, I'm going to tell him I freaking want to move back to Utah, even though the girls don't want to," an utterly fed-up Christine declared in one scene.
"One, two, three, four wives said no, we're never moving back to Utah," Kody insisted.
Article continues below advertisement
That's not even the worst of it. Another scene showed Christine storming off and declaring, "Meri, I can't do marriage with Kody anymore ... I don't want to do it anymore."
Season 16 of Sister Wives starts on Sunday, Nov. 21, 2021, on TLC at 10 p.m. EST.