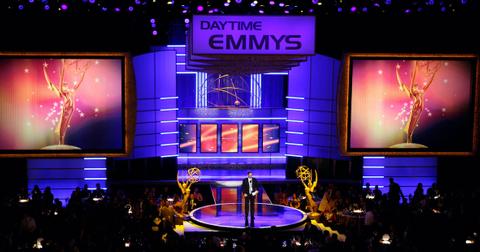 The 47th Daytime Emmy Awards Will Be Unlike Previous Ceremonies — Here's Why
By Leila Kozma

Updated
The 47th Daytime Emmy Awards was originally scheduled to take place between June 12 and 14. Due to the coronavirus pandemic, however, the weekend-long extravaganza featuring some of the best entertainers and the fastest-rising stars in the industry was reduced to two days.
Instead of the usual gala event, viewers will be treated to a virtual ceremony broadcast on CBS. So, what other changes should fans expect?
Are the Daytime Emmy Awards always on TV?
The 47th Daytime Emmy Awards marks the first time that television viewers will be able to follow every minute of the prominent gala from the comfort of their homes since 2015.
For the past few years, viewers eager to find out about which one of their favorite creators were honored with an award were only able to do so by following the livestream on DaytimeEmmys.net.
Previously, Daytime Emmy Awards were broadcast on major TV channels. According to Deadline, 2009 marked the first and only time the ceremony was shown on The CW.
CBS is the channel that broadcasted the Daytime Emmy Awards the highest number of times. This year's event marks the 14th time that they do so.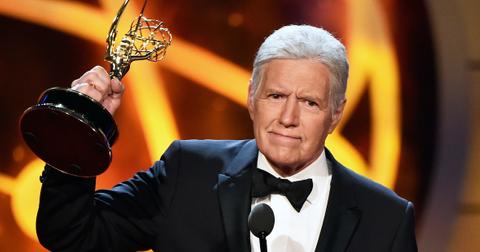 "The Daytime Emmys are coming home," Adam Sharp, the president of The National Academy of Television Arts & Sciences, told Deadline.
"For generations, daytime television has been a source of comfort and continuity that's never been more important. We're delighted to join with CBS in celebrating the programs and professionals who never cease to brighten our days."
"In these challenging times, daytime has been a primary influence in staying connected with its audience, entertaining them, and keeping them informed," David McKenzie, the founder of Associated Television International added.
"We are honored to be a part of it. We are also excited for the challenge of introducing a new format that will celebrate the contributions of daytime television."
The 47th Daytime Emmy Awards will be 100 percent virtual.
Due to the coronavirus pandemic, the red carpet event has now been replaced with a virtual ceremony. The Talk stars Sharon Osbourne, Sheryl Underwood, Eve, Carrie Ann Inaba, and Marie Osmond will serve as the hosts of the evening.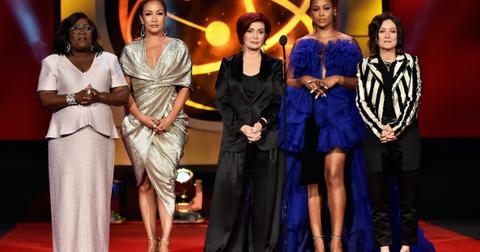 Only 20 awards will be handed out during the televised event, while some winners will be announced on social media.
An additional event will be held for digital dramas on Sunday, July 19, while children's, animated, family, and lifestyle program awards will be handed out during a separate event held on Sunday, July 26.
The 47th Daytime Emmy Awards airs on Fridya, June 26 at 8 p.m. ET on CBS.