Are Eliza and Justin From 'Bachelor in Paradise' Together? The Inside Scoop
Are Eliza and Justin from 'Bachelor in Paradise' together? Fans think that Eliza and Justin deserve each other. Here's what we know.
Spoiler alert: This article contains potential upcoming spoilers for Season 8 of Bachelor in Paradise.
Avid viewers of Bachelor in Paradise Season 8 had hoped for fan-favorite Rodney Mathews to get his happy ending. After striking out on Michelle Young's season of The Bachelorette, the California native had everyone rooting for him to finally find love.
Article continues below advertisement
Unfortunately, Rodney found himself smack-dab in a love triangle with Eliza Isichei and Justin Glaze. And while many fans wanted to see Rodney and Eliza make it off the beach as a couple, the love triangle dissolved, unfavorable to Rodney.
So, it's time to ask the obvious question: Are Eliza and Justin together? Here's the 4-1-1.
Are Eliza Isichei and Justin Glaze together?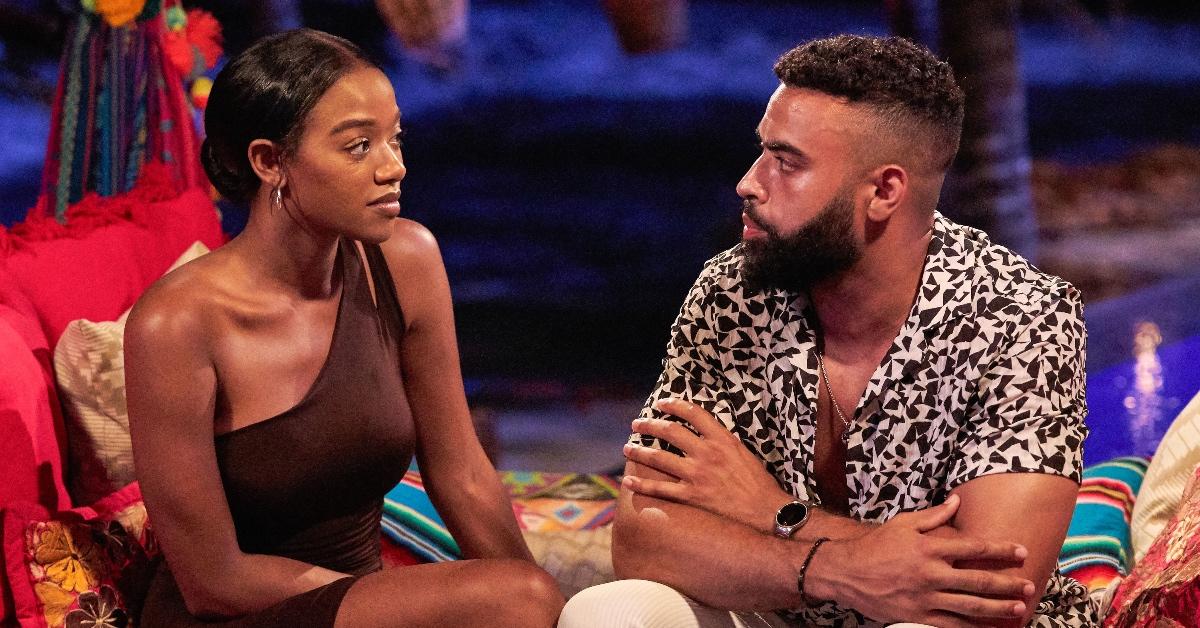 A wise person once said that you should follow your heart and take your mind with you. And we believe Eliza is definitely regretting a lot of decisions made during her time on BIP.
Article continues below advertisement
When it came down to the rose ceremony in the Nov. 7 episode, Eliza made the decision to choose Rodney. She immediately walked Justin out, which many social media users believed was quite a long tearful goodbye.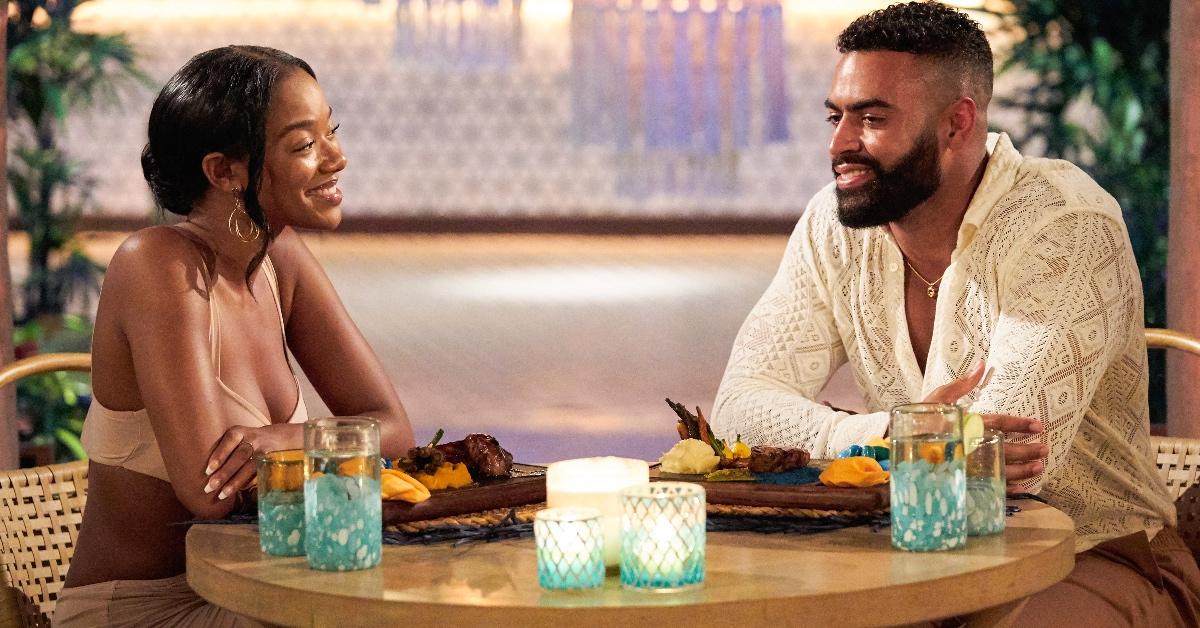 Article continues below advertisement
The next morning, Eliza was still emotional, which many viewers feared wasn't a good sign for the future of her relationship with Rodney. After getting out of bed, Eliza had a talk with Rodney where she shared what viewers already knew.
"I just don't think I made the right decision for myself," Eliza told Rodney. "I felt so much pressure. And I think I was influenced a little bit by how much love everyone has for you."
As a result, Rodney had a tearful goodbye with the cast and Eliza left to possibly reconnect with Justin. However, based on Justin's reaction to seeing Eliza arrive at his Baltimore home, fans knew the future was doomed for the two.
Article continues below advertisement
In the trailer for the Nov. 14 episode of BIP, fans get a taste of Eliza and Justin's conversation. He tells Eliza that he's "confused" and honestly doesn't seem too happy about Eliza's efforts.
Article continues below advertisement
According to Reality Steve, Justin decided to pass on Eliza's offer to reconcile. In a Nov. 5 tweet thread, the spoiler king shared that Justin said no to Eliza and claimed that he wanted someone who is "all in" on him.
And the two still weren't together at the time of the reunion special.
Steve then revealed what we'll be learning in that reunion special: Apparently when Eliza left Baltimore after trying to win Justin back, the two made a plan to connect again in Los Angeles.
However, Justin claimed Eliza ghosted him in LA, while Eliza claimed that Justin "didn't hit her up until like 11 at night when he was there."
Article continues below advertisement
Will Eliza and Rodney rekindle their romance?
Now that it's clear as day that Eliza and Justin aren't going to be a couple, is there hope for Rodney?
Well, if social media is concerned, viewers are hoping that Rodney moves on. While there's nothing wrong with Eliza wanting to explore a connection with Justin, the way she handled things with Rodney was terrible.
Article continues below advertisement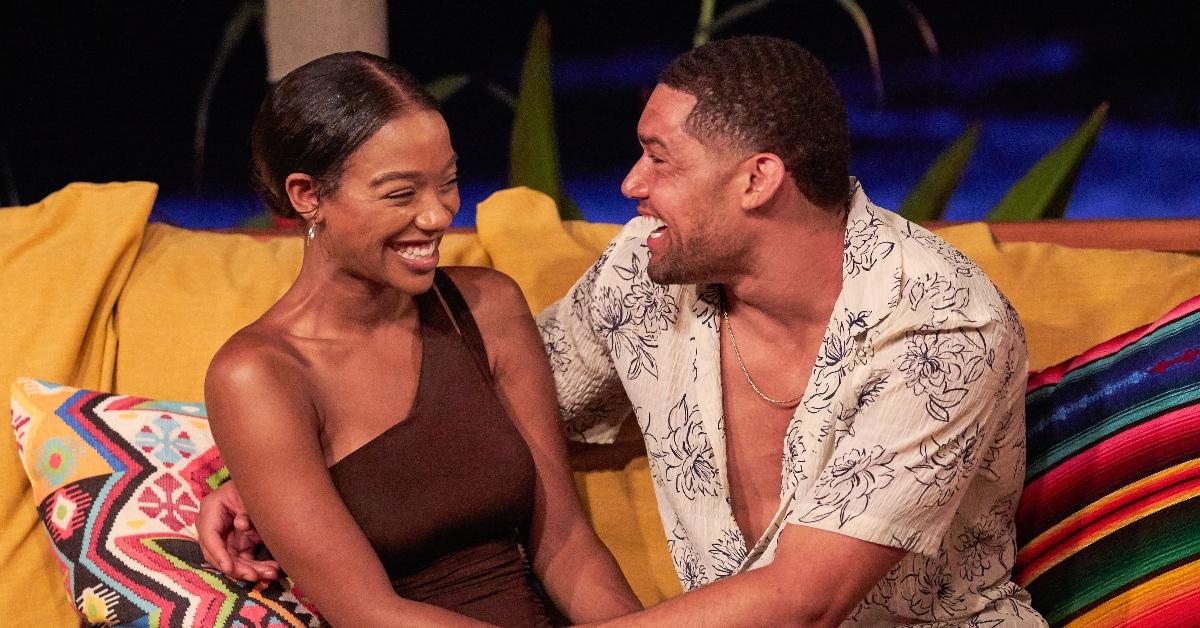 Fans pointed out that Eliza wanted Rodney to tell her not to go on the date with Justin when Rodney verbatim said that he "doesn't want her to go," but he can't tell her not to.
Additionally, fans also brought up Eliza's behavior after her date with Justin. While Rodney did apologize to Eliza — which many fans hated — she seemed to be disconnected from him. And when Rodney asked Eliza what he could do to fix it, she told him it isn't her job to tell him.
Article continues below advertisement
However, when Justin asked Eliza what he could do to keep her interested, Eliza provided him with a long list of things. So clearly, viewers immediately saw that Eliza had stronger feelings for Justin.
Article continues below advertisement
And since Eliza wasn't able to be open and honest about her feelings about Rodney, viewers believe that it's a sign of immaturity. That said, fans do want both Eliza and Rodney to be happy, but it's clear that Eliza isn't ready for what Rodney has to offer.