Rodney Connects With [SPOILER] on 'Bachelor in Paradise' — Are They Still Together?
Fan favorite Rodney Mathews finds in a love triangle on Season 8 of 'Bachelor in Paradise.' Who does he end up with? Here's what we know.
Spoiler alert: This article contains spoilers for Season 8 of Bachelor in Paradise.
This is not a drill — fan favorite Rodney Mathews is officially on the beach, y'all! Rodney was definitely one of our choices for The Bachelor following Michelle's season of The Bachelorette before ABC chose Colto – we mean Clayton, so we are super pumped to see the former football star back on our screens.
Article continues below advertisement
As a reminder, Rodney made it all the way to hometowns before being sent home heartbroken. That said, he seems to be doing just fine as one of the hottest commodities in Paradise. Fellas, you better watch out!
On that note, who does Rodney end up with on Bachelor in Paradise? Keep reading for all the known details.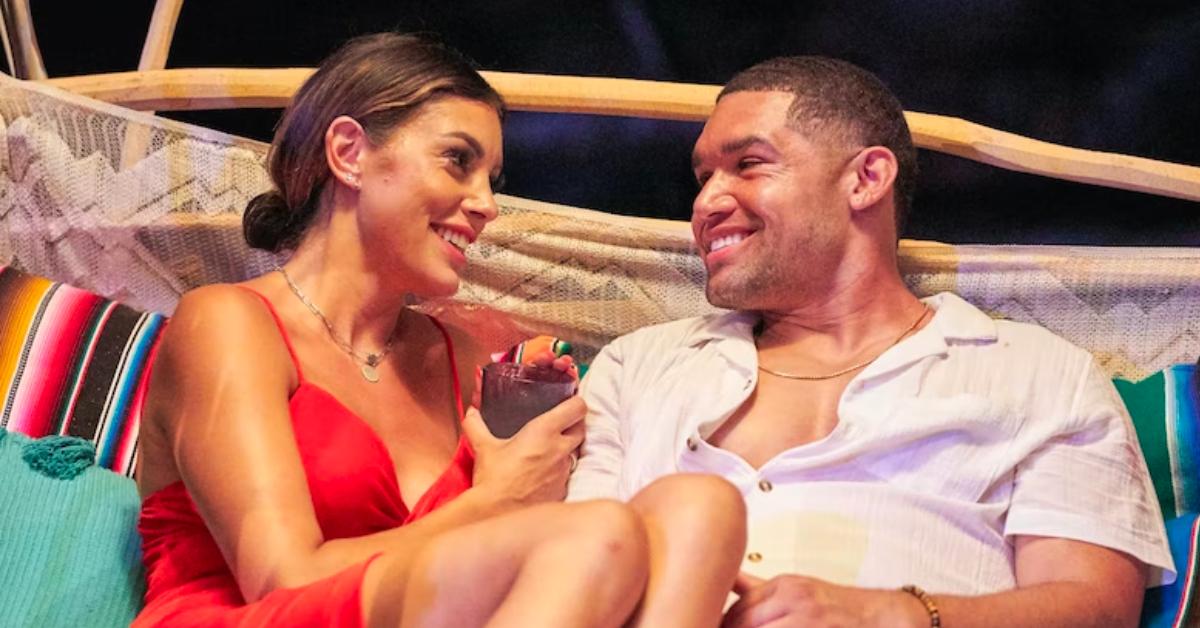 Article continues below advertisement
Who does Rodney end up with on 'Bachelor in Paradise'?
Rodney is here to dry those tears, Lace! No need to fake a birthday this time.
Once he made his debut on Bachelor in Paradise, Rodney took Lace Morris out on a date. He then gave her his rose, and the pair were officially "coupled up." The following week, Lace gave Rodney her rose when the women were in power. However, a twist soon arrived and turned the wildly popular reality series upside down.
The network had been teasing a "shocking twist" since the trailer dropped. During the fourth week, the existing couples were put to the ultimate test as five new women arrived on the beach, and five new men met the original women at the hotel. If this sounds familiar to you, look no further than Casa Amor on Love Island.
Article continues below advertisement
Rodney finds himself in a love triangle on 'Bachelor in Paradise.'
Although some remained loyal to their partners, Rodney ended up in a love triangle once Eliza Isichei made her presence known on the beach. The two immediately hit it off and decided to pursue their connection. Meanwhile, Lace couldn't stand being apart from Rodney, and she eventually headed back to the beach to shoot her shot.
Article continues below advertisement
"I came here to tell you that it made me realize how much I really do like you," she told Rodney. "And I came to get on the same page because it's either you or no one because I'm not going to settle and I want to be here with you and pursue this."
Rodney knew needed to spill the beans about his time with Eliza, and he did just that. "We had a really nice time," Rodney told Lace of his date with the newcomer, adding that he "didn't think I'd have to make this decision tonight."
Ultimately, he broke things off with Lace because he wanted to see where things with Eliza could go. "I don't want to waste your time at all, and I don't want to hurt you," Rodney said to Lace.
Article continues below advertisement
In the end, it seems Rodney leaves 'Paradise' alone.
Let's just let the legend that is Reality Steve tell us:
Justin was eliminated at rose ceremony No. 2, but he ends up coming back to pursue things with Eliza. We're not sure why he got to return.
At that rose ceremony immediately following the Casa Amor-like twist, Eliza gave her rose to Rodney over Justin. She walked Justin out, but when she came back, she had a conversation with Rodney and basically felt pressured to give him a rose, so they broke up and both left the beach.
So I guess the answer to "who does Rodney end up with?" is no one. Ugh, poor Rodney! But the good news is that he is still available for the rest of us. Feel free to slide into our DMs, Rodney!
New episodes of Bachelor in Paradise air Mondays and Tuesdays at 8 p.m. EST on ABC.