Who Does Logan End up With on 'Bachelor in Paradise'? Or Does He Go Home Alone?
Who does Logan end up with in 'Bachelor in Paradise' Season 8? Fans have watched Logan get entangled in plenty of romantic drama, so does he get out?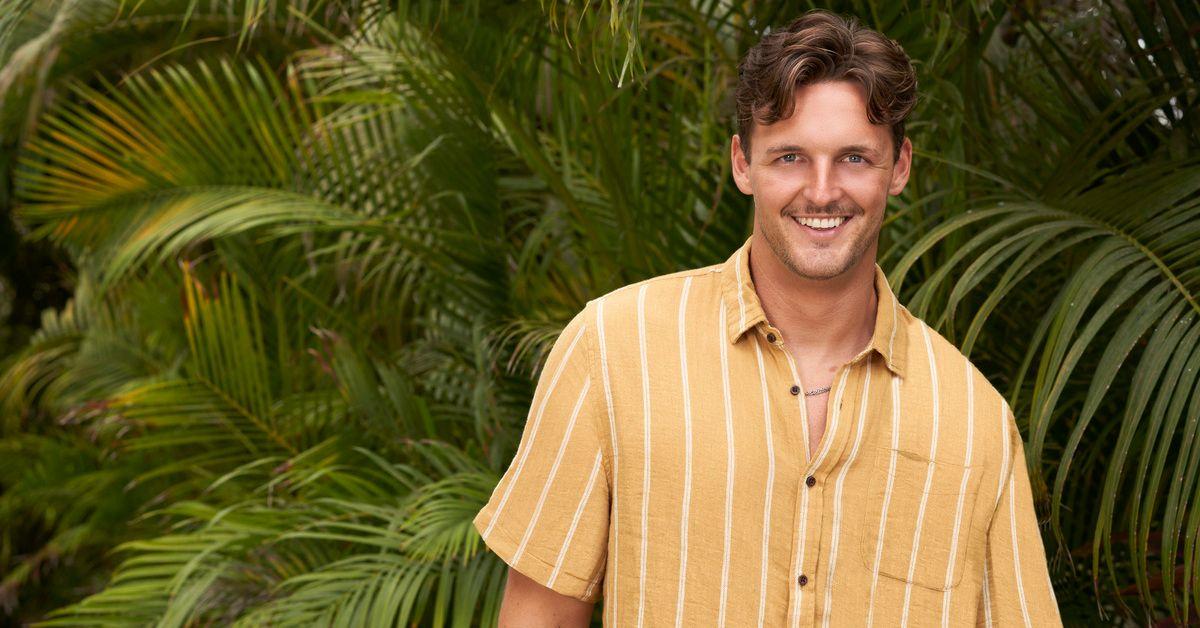 WARNING: This article contains potential spoilers for Bachelor in Paradise Season 8.
Logan Palmer has been in the middle of plenty of Bachelor in Paradise Season 8 drama. The California native who appeared on Gabby and Rachel's season of The Bachelorette has found himself stuck in a love triangle of sorts, having dated Shanae Ankney and then hooked up with Kate Gallivan. Now viewers have no clue where his love life is headed.
Article continues below advertisement
So, at the end of the season, is Logan still with Kate? Does he change his mind and go back to Shanae? Is there some unknown third woman who turns his love triangle into a square?
Or maybe — just maybe — is it possible that he sails off the island alone and still doesn't find love in the Bachelor universe? Keep reading to learn what's being said about Logan's Bachelor in Paradise results.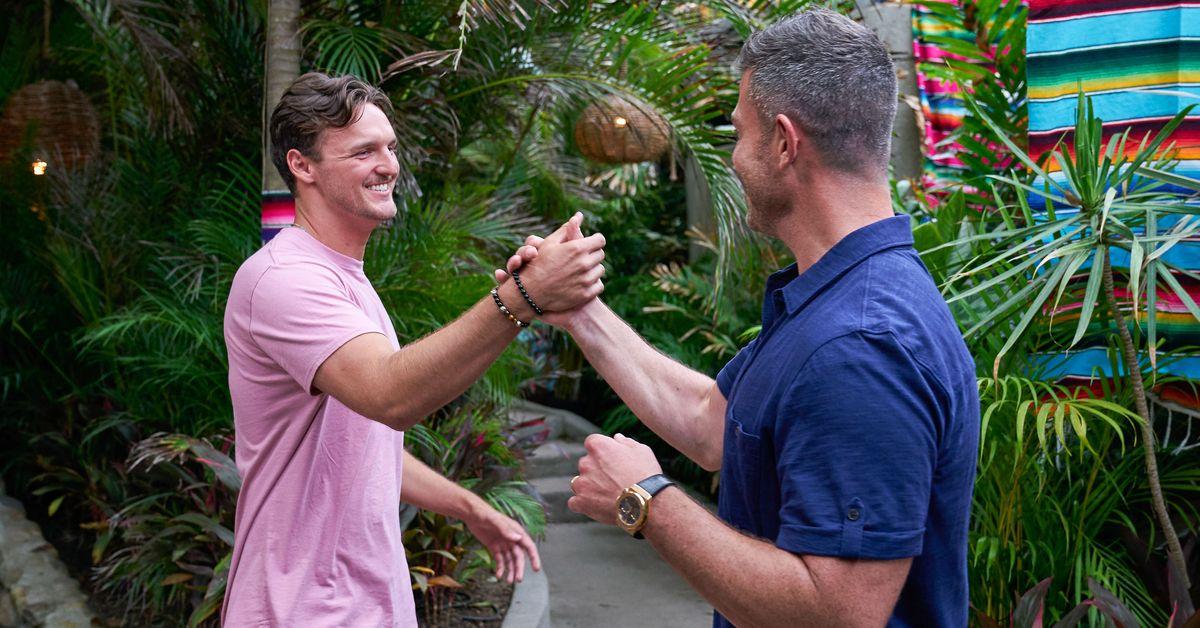 Article continues below advertisement
What happened to Logan on 'Bachelor in Paradise'?
Logan's Bachelor in Paradise story is one that viewers will have heard before: The man cannot make up his mind. He started the season with an attraction to Shanae and went on a date with Sarah Hamrick, but then he realized he had eyes for Kate and his plans changed.
Never mind that Kate already had something going with Jacob Rapini, who left Jill Chin for Kate. Jacob ended up going home not long after Jill.
Confused yet?
The romantic musical chairs resulted in Logan declaring himself a resident of "Geometry Island," which is funnier to him than it actually is to anyone watching at home.
Article continues below advertisement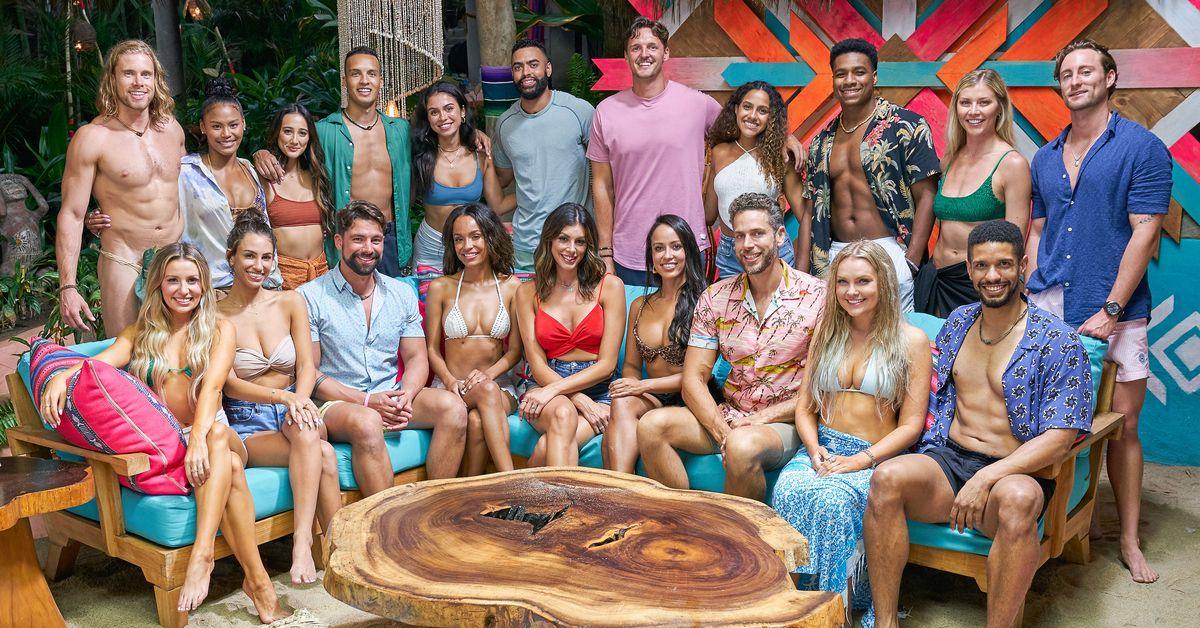 Viewers want to know if he'll be able to figure out who he actually wants to be with, which seems unlikely given that Season 8 has over 40 cast members in total. Putting more options in front of someone who's already changed his mind twice isn't going to make his thought process any easier.
Article continues below advertisement
Who does Logan end up with on 'Bachelor in Paradise'?
There's a lot of scuttlebutt about Logan's prospects, but it seems most likely that he ends up alone. That's not a surprise, given that his fate is currently tied to Kate, and she's shown an equal willingness to change partners quickly. That common trait does not inspire confidence in their relationship.
And if Kate does move on, who else would be willing to take a chance on Logan after the way he handled his "breakup" with Sarah? He definitely lost some points for not talking to Sarah before making plans with Kate. If the ladies left in Paradise react in any way like the viewers did when they saw how upset Sarah was, Logan will have a hard time finding another date.
Article continues below advertisement
If the speculation is true, that means another disappointing Bachelor end for Logan Palmer. Fans will remember that he was eliminated from his season of The Bachelorette because he tested positive for COVID-19. This time, though, it sounds like he'll have nothing to blame for his outcome other than indecision.
Bachelor in Paradise airs on Mondays and Tuesdays at 8 p.m. ET on ABC.