Casey Woods Left 'Bachelor in Paradise' After Taking a Tumble, But Will He Return?
Does Casey come back to 'Bachelor in Paradise'? After taking an interesting tumble on Episode 6, Part 1, fans are wondering if he returns.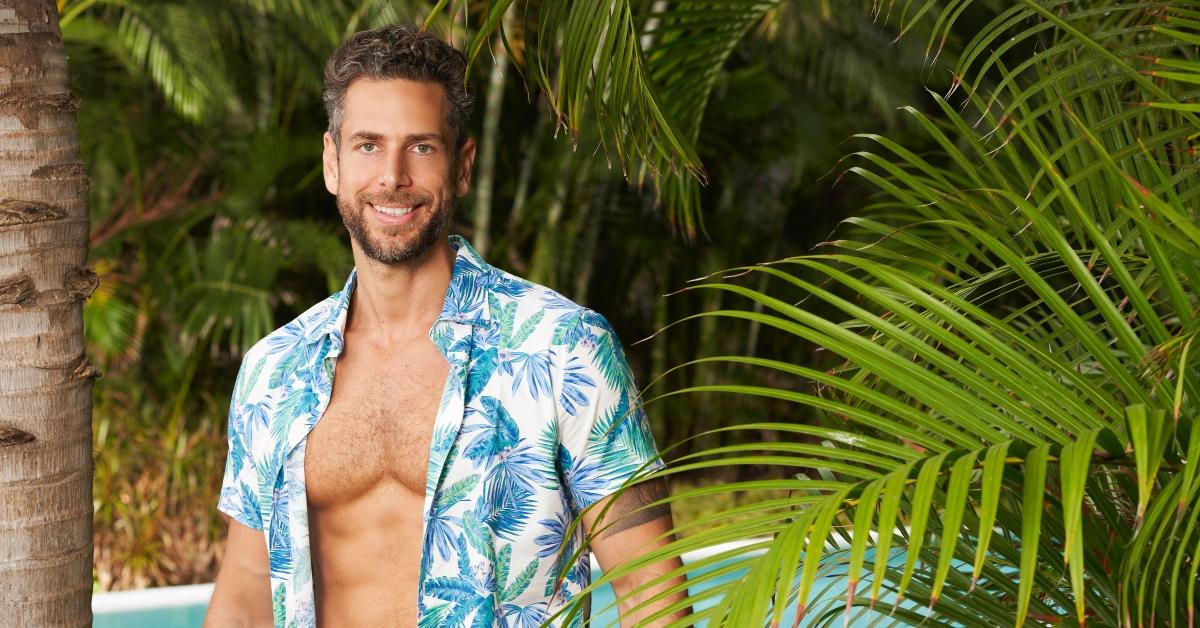 ABC's Bachelor In Paradise is back in full swing, with singletons hoping to find the person to cultivate a long-lasting relationship with.
Of course, when love is on the line, drama is not too far behind. And Season 8 of BIP has proven to be quite a firestarter in the drama arena, with Casey Woods stoking some of the flames.
Article continues below advertisement
Unfortunately, tensions got high and Casey passed out, hurt his ankle, and left BIP. However, fans are hoping that Casey is able to find his person. So, does Casey come back to Bachelor in Paradise? Here's the 4-1-1.
Article continues below advertisement
Does Casey come back to 'Bachelor in Paradise'?
Talk about going out with a bang! Casey Woods will not be returning to Bachelor in Paradise due to his ankle injury. For folks who watched Episode 6, Part 1 of BIP, you're likely aware that Casey took a tumble after stirring up some drama.
No, Casey didn't throw any blows, but the tension and stress got the best of him. As a result, he passed out at the bar and hurt his ankle in the process.
And according to Entertainment Weekly, Casey will not be making a grand return to the reality show.
Article continues below advertisement
Things first went left after Casey told Brittany Galvin what Peter Izzo aka Pizza Pete said about her. Since Pizza Pete was upset that his date with Brittany didn't go well, he decided to say disparaging things about her.
Article continues below advertisement
Apparently, Peter called Brittany a "clout chaser" and said that she's obsessed with social media. Once Brittany found out what was said, she confronted Peter, who doubled down on his comments.
Their argument got more heated, and Genevieve Parisi and Jill Chin defended Brittany's honor and told Peter to leave. Naturally, the ruckus was enough to get everyone's attention, which seemingly left Casey feeling the heat. Unfortunately, he passed out by the bar.
Article continues below advertisement
"I think it's probably more circumstantial than physical," Casey told the medics as they attempted to check his ankle and vitals. "I felt overwhelmed by what was going on around me."
After being taken to an awaiting ambulance, Casey bid Paradise adieu.
Article continues below advertisement
Casey Woods's condition is still the same.
Paradise is over for Casey, but he's still feeling the after-effects of his tumble on the beach. In an Oct. 17, 2022, Instagram story, Casey shared that he's still recovering from a broken ankle after fainting on the beach.
"3 broken bones. 3 operations. 4 months later. 1 sad guy here," Casey shared in a post. The photo shows his foot in a cast while he is watching the latest episode of BIP in the background. "Just to be clear, this is my foot in a cast right now. Tonight. I haven't walked in over four months."
Article continues below advertisement
Casey went on to share that it took him an hour to arrive at the hospital in Mexico, with 30 minutes of driving on unpaved roads. It sounds like it was quite the serious injury and that it will still be some time before he is fully recovered.
Hopefully, Casey will get back on his feet soon and find his special someone.
New episodes of Bachelor in Paradise air on Mondays and Tuesdays at 8 p.m. EST on ABC. You can also stream Season 8 on Hulu.