Does Tyler and Brittany's Romance Go the Distance Post-'Bachelor in Paradise'? Here's the Tea
Are Tyler and Brittany still together after 'Bachelor In Paradise?' Reality Steve spilled the tea that the pair coupled up, so fans want the tea.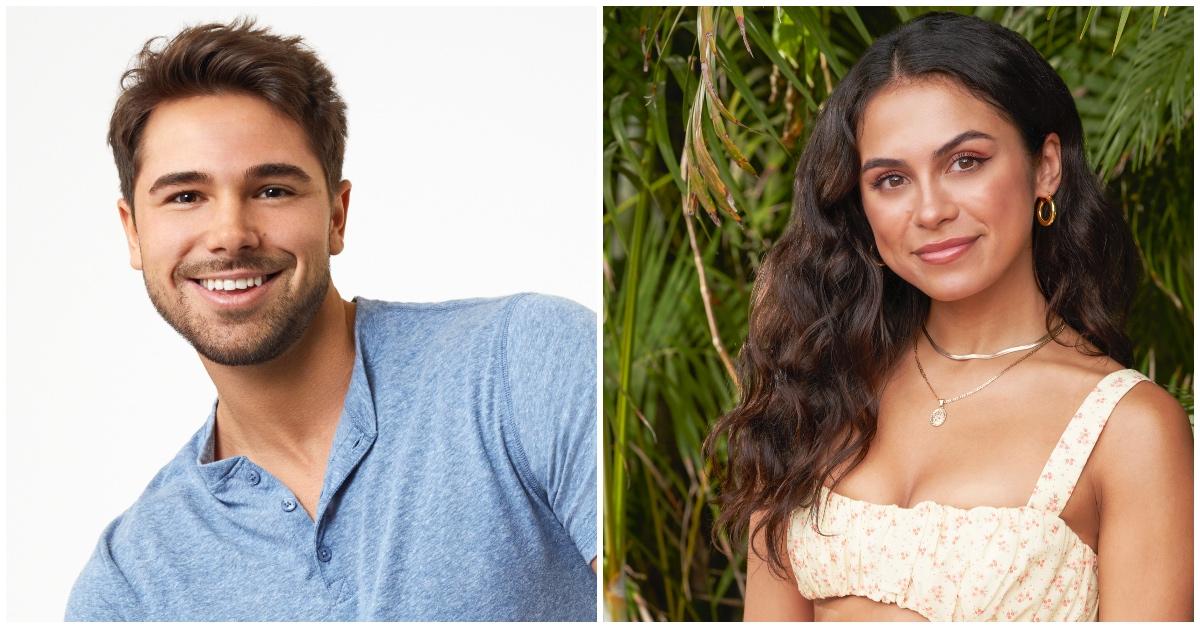 Fresh off the end of The Bachelorette Season 19, Bachelor Nation is in the middle of processing new love stories within the franchise, via Bachelor In Paradise Season 8. Yes, attractive singles from the Bachelor series have headed to Mexico's Pacific coast in hopes of getting a second, or in some cases a third shot at love.
Article continues below advertisement
As the saga that is Bachelor in Paradise continues, fans are excited to see Tyler Norris, who competed for Rachel Recchia's heart on The Bachelorette Season 19, possibly find a life partner. And while Reality Steve has already spilled the beans that Tyler and Brittany Galvin left the beach as a couple, fans want answers.
Is Tyler and Brittany's love story still in full swing? Here's everything that we know.
Article continues below advertisement
Reality Steve reports that Tyler Norris and Brittany Galvin have since broken up after leaving the Mexican beach.
We hate to be the bearer of bad news, but Tyler fans are not going to like what we have to share. According to Reality Steve, it appears that Tyler and Brittany's romance was not strong enough to survive post-show.
In a September 27, 2022, blog post, RS, who is known for spilling all the spoilers, shared that Tyler and Brittany are no longer a couple.
RS shared that while Tyler and Brittany made it to the end as one of the final six couples, the pair left the show with a seemingly promising future. However, things went left.
Article continues below advertisement
While RS didn't share any information in regards to Tyler and Brittany's breakup, the blogger did make it a point to share that he is privy of more information that he's trying to confirm. So, we can assume that more information will follow as RS gets to verify the tips.
Article continues below advertisement
Is there a possibility of Tyler Norris and Brittany Galvin rekindling their romance in the future?
Avid Bachelor in Paradise viewers are aware that past couples who have broken up on the show have rekindled their romance and even gone the distance — we're looking at you Becca Kufrin and Thomas Jacobs.
So, while Tyler and Brittany left the show as a couple and broke up without the cameras filming, there is a chance that they can rekindle their romance. Since the details surrounding their breakup are still unknown, the pair can very well patch things up. Only time will tell.
Article continues below advertisement
However, the suspense is building among social media users who are ready to see Tyler and Brittany's short-lived love story unfold. And reports share that the 26-year-old makes his arrival on the beach via a "Casa Amor" twist in Week 3.
Article continues below advertisement
RS reveals that the Casa Amor twist consists of "the couples being separated with one gender going to another villa and meeting new singles."
The women were moved to a separate location to meet five new men, with Tyler included. The men stayed behind at the beach and were also introduced to five women.
Given the circumstances of Tyler's breakup with Rachel, fans are hoping that he finds love, be it within the Bachelor franchise or not.
New episodes of Bachelor in Paradise air on Mondays and Tuesdays at 8 p.m. EST on ABC. You can also stream the season on Hulu.