Who Is Shanae From 'Bachelor in Paradise' Dating Now?
Shanae Ankney from Clayton's season of 'The Bachelor' is thriving down in 'Bachelor in Paradise.' Who does she end up with? Let's find out!
Spoiler Alert: This article contains spoilers for Season 8 of Bachelor in Paradise. Read at your own risk.
Before the cast for this season of Bachelor in Paradise was even announced, we all knew that Shanae Ankney (or better known as Sha-nae-nae or Shanae 2.0) from Clayon's season of The Bachelor would be down in Playa Escondida. In case you need a reminder, she was notorious for multiple antics, but most notably #shrimpgate and her beef with Genevieve Parsis (who just so happens to also be down in Mexico because of course she is).
Article continues below advertisement
It may come as a surprise to some, but Shanae is killing it so far on BIP. Not only has she squashed her beef with Genevieve, but she seems to be a hot commodity on the beach. We actually expected this turn of events: Paradise has always been a place where one could redeem their reputation... or ruin it.
Currently, Shanae is in a love triangle with James and Logan. Does she end up with one of them? Who is she dating now? Let's find out!
Does Shanae give her rose to Logan or James?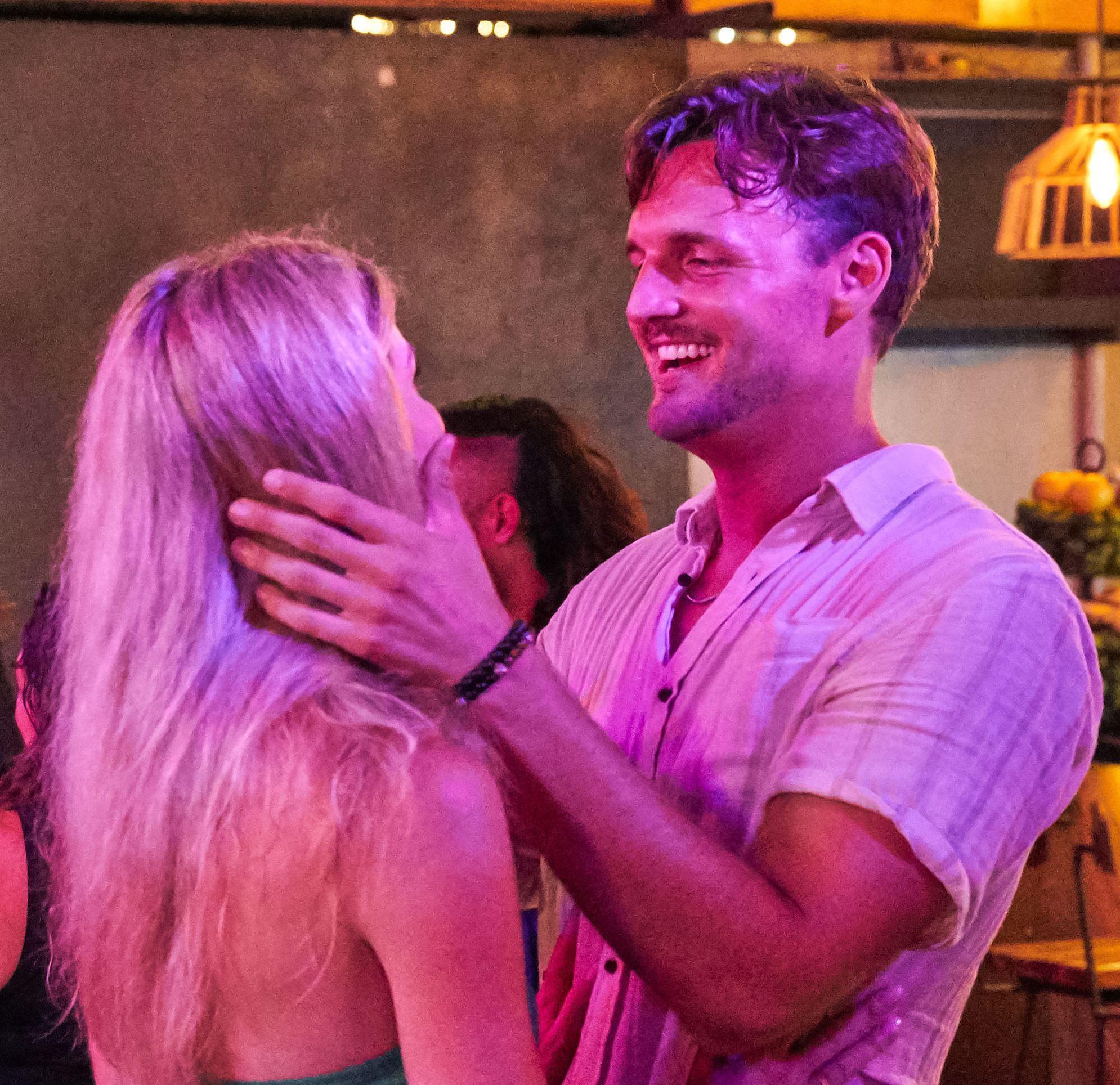 Before tonight's rose ceremony, we knew that Shanae was torn between Logan and James. Though she seemed to be leaning more towards James, according to Reality Steve, she ends up giving Logan the rose, sending James home in the process.
Article continues below advertisement
Do Shanae and Logan end up together?
No. Reality Steve reports that after the "Casa Amor" twist that we've all heard so much about, Kate Gallivan (from Clayton's season) ends up connecting with Logan at some point. We can't wait to see how this plays out. Shanae will definitely be out for blood.
Article continues below advertisement
Who does Shanae date after Logan?
Reality Steve reports that Shanae ends up in a love triangle (or more like a pentagon) with Mara Agreat (from Clayon's season), Florence Moerenhout (from The Bachelor Australia franchise), and the twins Justin and Joey Young (from Gabby and Rachel's season).
However, it doesn't look like things work out for Shanae with the twins either. While Reality Steve isn't sure how everything plays out, he does report that Shanae is not there at the end of the season, making it seem like she was either eliminated or left on her own at some point.
Who is Shanae dating now?
The jury is still out! She doesn't leave with anyone this season and has obviously remained pretty quiet about her love life on social media, and will likely continue to stay quiet at least until the show ends.
Whether she's single and ready or mingle or in a committed relationship, we're here for Shanae 2.0 ( ...or let's be real, it's more like Shanae 3.0 at this point).
Make sure to catch Bachelor in Paradise every Monday and Tuesday night at 8 p.m. ET on ABC.