All the Nitty Gritty of the New 'Bachelor in Paradise' Stagecoach Drama
'Bachelor in Paradise' brings another round of Stagecoach drama between Justin and Salley, so what exactly went down? And who is her ex-fiance?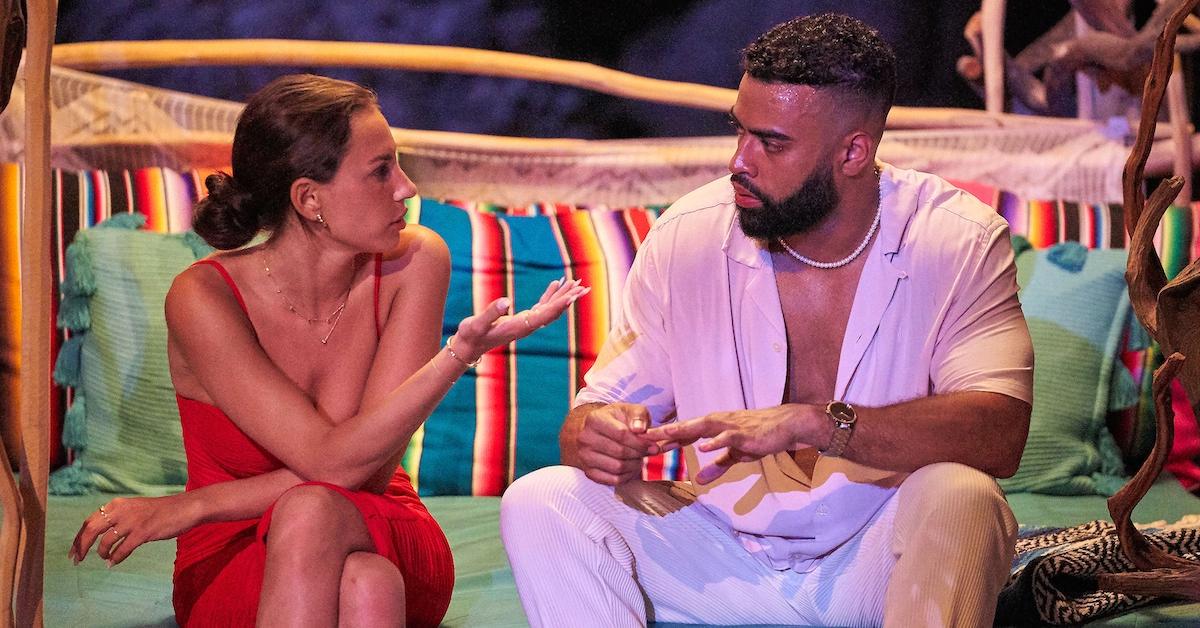 Spoiler alert: This article contains spoilers for Bachelor in Paradise Episode 2.
It feels like 2019 all over again in Season 8 of Bachelor in Paradise, and that's because Stagecoach is front and center. The country music festival has been a source of strife when our favorite Bachelor singles head to the beach because many of them attend and get to know each other off-screen. Now, more Stagecoach drama is here thanks to Justin Glaze and a yet-to-arrive Salley Carson.
Article continues below advertisement
Justin has already forged a connection with Genevieve Parisi out in Paradise, but rumors have risen about Justin's previous connection to Salley from Stagecoach. So what's the drama — have they already hooked up and will Salley even make it to Paradise? Or will she get cold feet once again thanks to her ex-fiance?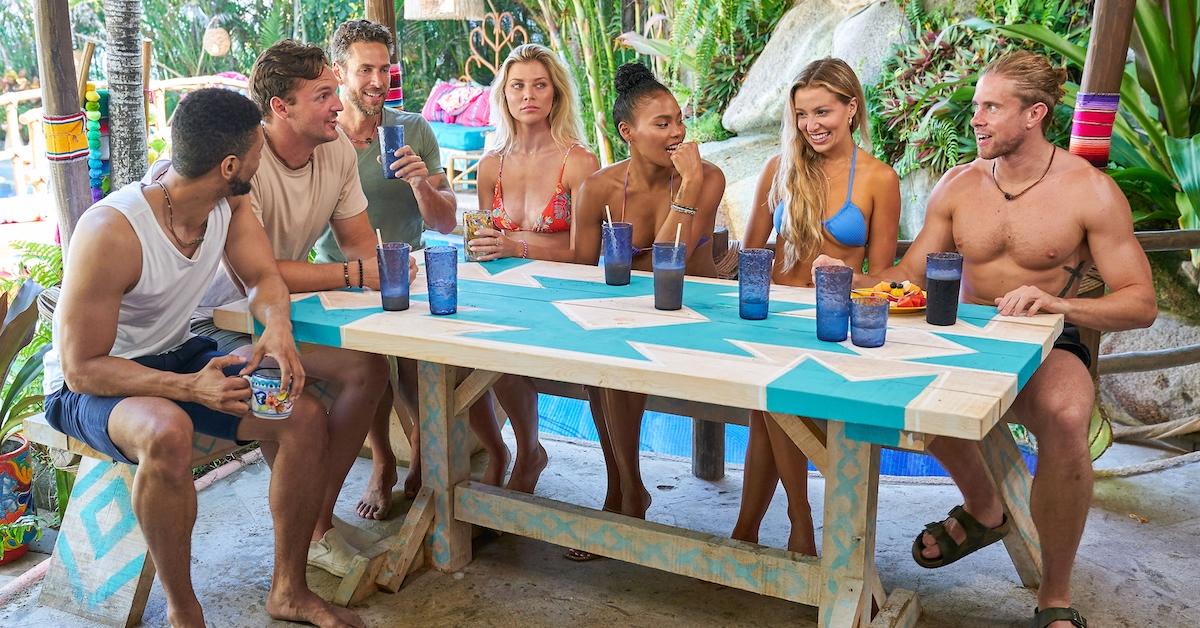 Article continues below advertisement
Justin and Salley both attended Stagecoach, where they majorly hit it off.
Stagecoach seems to be a breeding ground for pre-Bachelor in Paradise hookups, and this year is no exception. Although Genevieve and Justin hit it off already, after Victoria Fuller takes Justin on a 1-on-1 date, Genevieve's anxiety about their relationship skyrockets. She thinks back to Stagecoach, and remembers that Justin had a connection with another potential beach comer: Salley.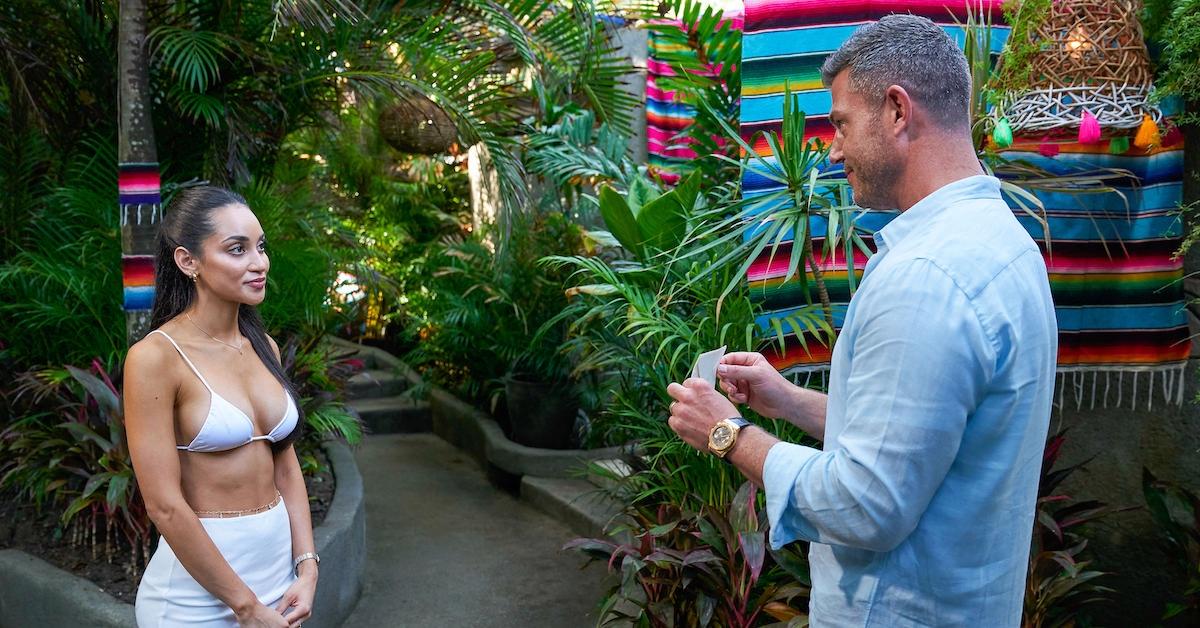 Article continues below advertisement
"It was all over Instagram that a ton of people from Bachelor Nation went to Stagecoach and Salley was all over Justin," Genevieve claims on BIP. "Justin was all over Salley." As Genevieve dives deeper into what happened at Stagecoach, Kira Mengitsu reveals, "I was at Stagecoach. Like, they were all over each other. It was really weird."
Kira goes on to share more of the drama: "We were all just hanging out, being friendly, being chill. And he was like just focusing on Salley, not talking to anyone else in the group at Stagecoach. He basically was ignoring everyone else there just to mack on Salley." Whether they knew each other before Stagecoach or not, it was clear that Justin and Salley had a strong connection while at the music festival.
Article continues below advertisement
Beyond that, after podcaster Zachary Reality reported the Justin and Salley Stagecoach rumors on his TikTok, Justin addressed the rumors on Joe and Tia's podcast, Click Bait With Bachelor Nation. "I did meet Salley, and she was cool," he said. When asked if she was single, he joked, "Uh yeah, I would hope so," which suggests that they definitely hooked up, although he did say "literally nothing went down."
Article continues below advertisement
But beyond that, when asked if he would want to hang out with Salley on BIP, Justin revealed, "If I happened to be there, and she happened to be there, like, yeah, that's somebody that I would pursue." So if Salley does show up, Genevieve could be in some trouble.
Salley may show up in 'Bachelor in Paradise'... if she's fully over her ex-fiance.
Many of us might be wondering, who is this Salley? Well, she got plenty of screen time in the pilot for Clayton's season of The Bachelor, even though she didn't make it to the limo. That's because the first weekend of filming was supposed to be Salley's wedding weekend, but she and her ex-fiance called it quits, so naturally, she went on The Bachelor, the best place to get over an ex…
Article continues below advertisement
Obviously, that wasn't her best idea, and Salley decided it wouldn't be fair to go on without being fully over her ex. Yet, she still wanted to be part of Bachelor Nation. So she went to Stagecoach, where she appeared to canoodle a bit with Justin, before getting asked to go to Paradise. However, on the way to Paradise, she got cold feet… again. At least, according to bartender extraordinaire Wells Adams.
Article continues below advertisement
Basically, when the producers showed up at her place, Salley said she couldn't come outside because of "explosive diarrhea." Then, a man answered the door and said she wasn't even there. Finally, the producer tracked her down and she brought the cameramen to her ex-fiance's place to have one last conversation with him. (We can see why the producers want Salley in the franchise — she really does bring the drama).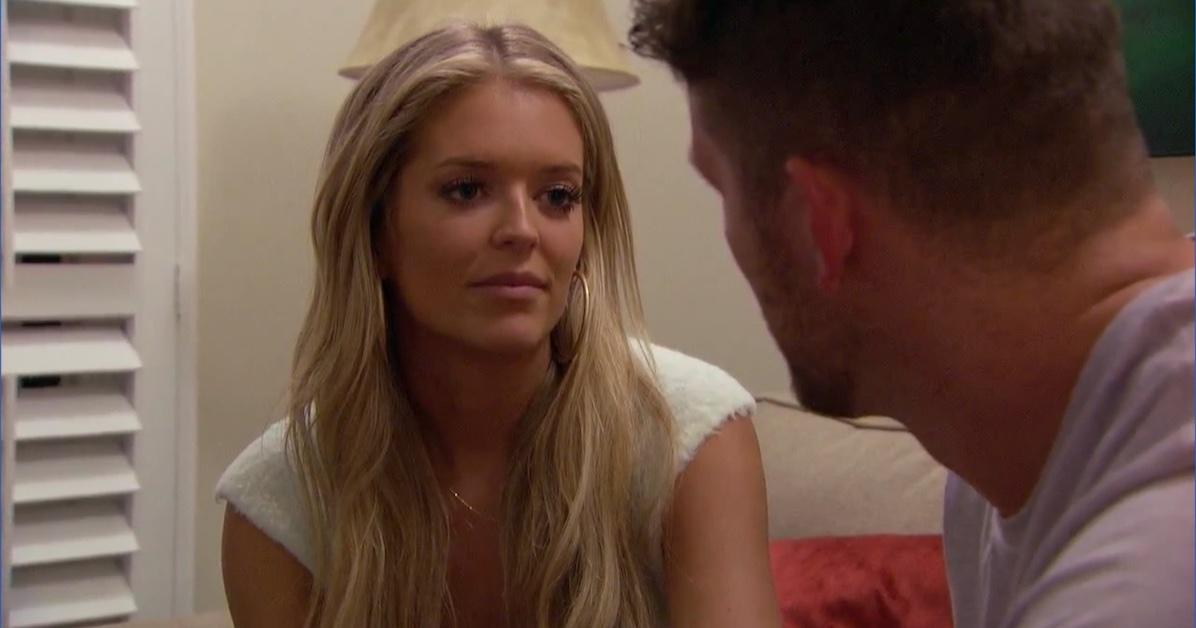 Finally, Salley decided to fly to Mexico, but at the airport, she got cold feet, so her luggage went ahead without her and ended up in the girls' room. And that's where we got the lovely clip of the girls finding a waffle maker, hair extensions, and of course, a vibrator.
Tune into Bachelor in Paradise every Monday and Tuesday at 8 p.m. EST on ABC to see how the drama plays out.