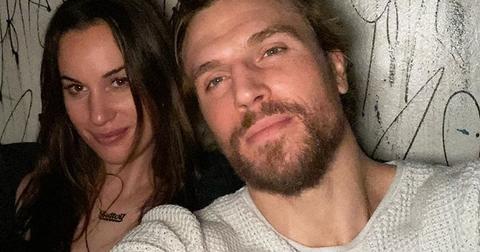 'Summer House' Star Hannah Reveals She's Still "Very Close" With Luke
By Larry Stansbury

Updated
If you're a Bravo fan, then you're probably just as obsessed with Summer House as we are.
This season, it didn't take long for Luke Gulbranson and Hannah Berner to start hooking up — and fans are hoping that this TV relationship is not just a summer fling.
"I love Luke and Hannah from Summer House omg," one fan recently tweeted. Another added, "Luke and Hannah just need to be a couple already."
A third chimed in, "The two of you together or dynamic that's the only reason I keep looking in on Summer House I have to see what's going on with you two... I want so bad for you to end it with Armand and give Luke a chance."
So, what is Luke and Hannah's current relationship status?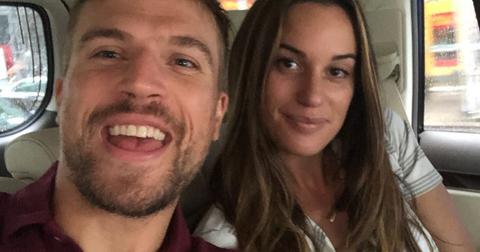 Hannah won't say if she's dating Luke now, but admits they are "very close."
When the season kicked off, Luke had just gotten out of a three-year relationship and Hannah was seeing another guy, Armand. However, that did not stop Hannah from flirting with the attractive new houseguest.
"He has this confidence about him that, like, even though he's doing his own thing, everyone just gravitates toward him," Hannah told Entertainment Tonight of Luke. "I don't know if it's because he's so good looking, his face is so symmetrical. You're like, what is that like?"
She went on to add that they are "very close" but that fans will have to tune in to see how their relationship plays out.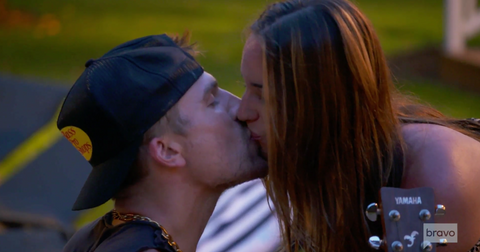 Hannah does admit she's open to all types of experiences...
"There's just so many different people that I wanna experience and learn from in this life... Involving penises," she jokingly explained, hinting that she just might be single at the moment.
Plus, she is also focused on her new podcast, Berning in Hell.
Wait, what about Hannah and Paige's friendship?