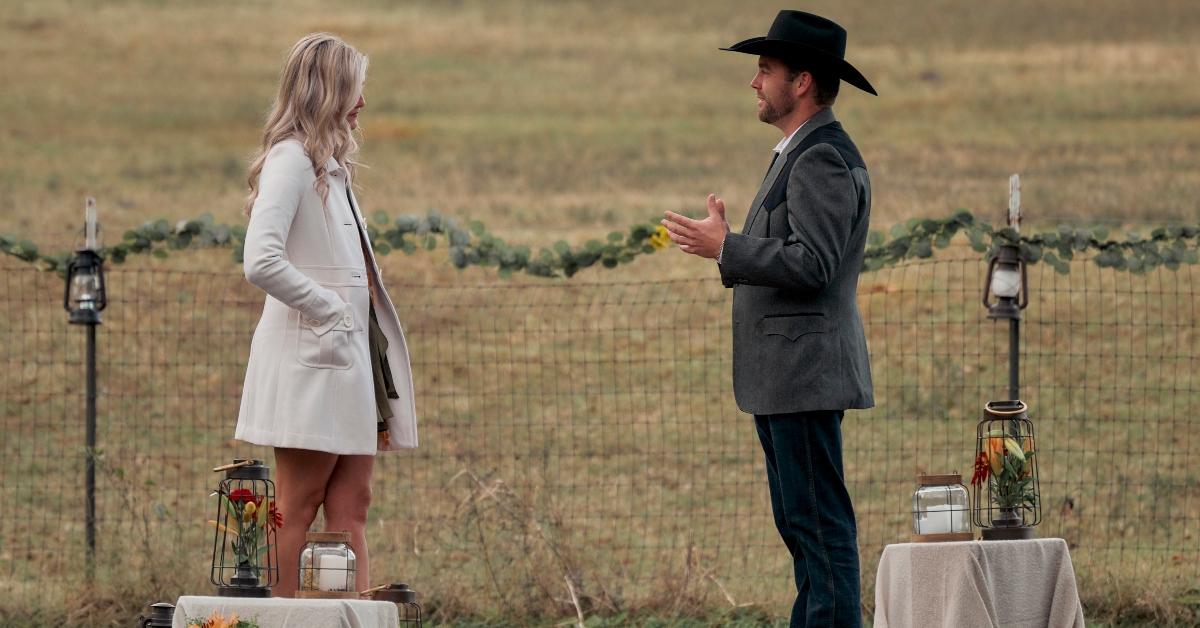 Hunter and Meghan Share a 'Farmer Wants a Wife' Update: "We're Moving at Our Own Pace" (EXCLUSIVE)
Hunter chooses Meghan in the 'Farmer Wants a Wife' finale, but are they together now? They both spoke exclusively with 'Distractify' after the season.
Most Farmer Wants a Wife fans predicted that Hunter would choose Meghan in the Season 1 finale. But when he did, it was still a sweet moment between the pair, who had a solid connection from the start. And in an exclusive interview with Distractify, Hunter and Meghan shared if they're still together or not.
Article continues below advertisement
Going into the finale, Hunter had to choose between Sydney and Meghan. Like the other guys, he had a difficult decision to make. And even though Hunter joked about ending the show early in the penultimate episode, he had the task of letting one of his final two ladies down and hoping the other agreed to be with him and follow the cowboy into the green pastures of his Georgia farm.
Article continues below advertisement
Are Hunter and Meghan still together after 'Farmer Wants a Wife'?
Hunter and Meghan spoke with us together and fans of the duo will be happy to know they are still together today. Though hiding their relationship from the public eye for months before the finale dropped wasn't easy for either of them. Now, Meghan shared with us, she's ready to be open about her relationship and enjoy the simple things that a couple does without hiding their relationship status from the world.
"I'm glad it's over," Meghan shared, of Season 1 of Farmer Wants a Wife coming to an end. "Because it's been six months since we left the farm that [we haven't] been able to go out in public. We haven't been able to go and have a nice dinner together. So now that it's over, I hope he has a nice date night planned."
Article continues below advertisement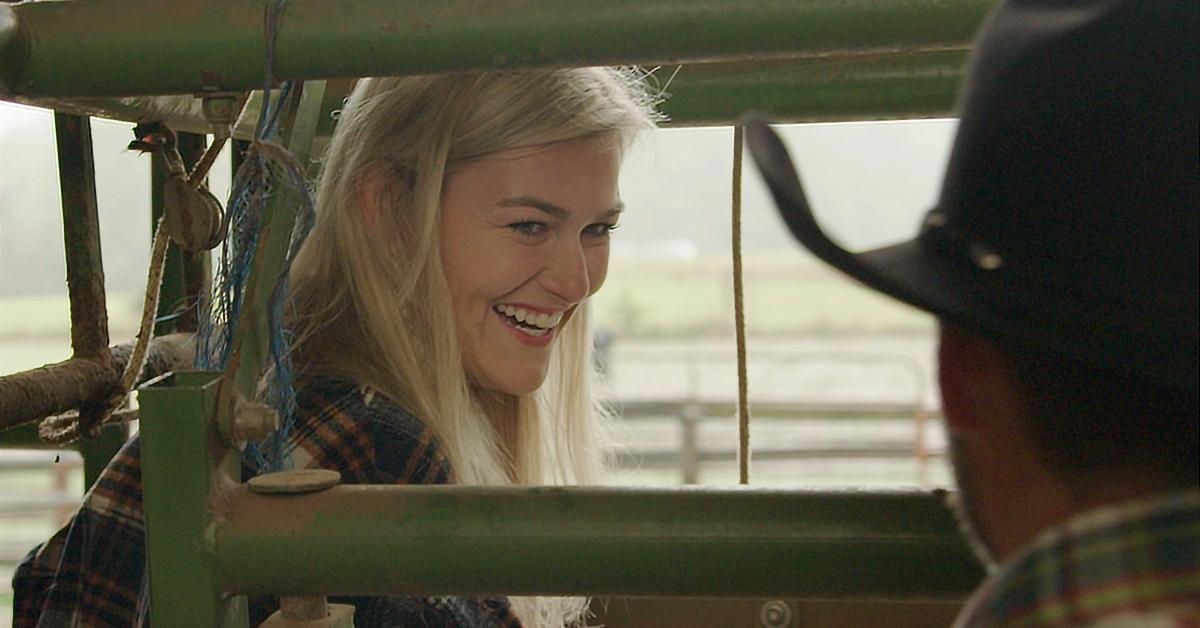 And since filming wrapped, Meghan did move, though she still isn't living on Hunter's farm. Instead, she relocated from Texas to Tennessee and she's now a five hour drive from him. For now, this arrangement seems to suit them. And, Meghan shared, she may be open to moving closer to Hunter in the future. He seems optimistic about what their future together holds.
Article continues below advertisement
"Now that everything's all said and done, we don't have the pressures to do something production may want to film," he shared. "We get to go at our own pace now. It's not a 'throw in the fire and we need this right now.' We're moving at our own pace. And I think that's made us stronger, as a team, than anything prior to."
Article continues below advertisement
Hunter and Meghan now: is marriage in the cards for them?
Hunter didn't propose to Meghan in the Farmer Wants a Wife finale. And as of now, they aren't engaged. Hunter joked to Distractify that he's ready for Meghan to propose to him. But Hunter also explained that they're focused on "taking it day by day to make it real."
Hunter also admitted that "it's not always sunshine and rainbows," but they're making it work at their own pace.
"It's real," he said, of his relationship with Meghan. "And, you know, I think that's what I appreciate about it a lot. We've had those times where we made each other want to crawl up a wall, but we keep coming back. And I think that's what makes everything work out is that we're so willing to, you know, meet back in the middle."
Original reporting for this article by: Gabrielle Bernardini.