Is Ex 'Vanderpump Rules' Star Jax Taylor on Speaking Terms With Tom Sandoval?
Ex 'Vanderpump Rules' star Jax Taylor and Tom Sandoval were not on good terms during the Season 8 reunion special. Are these two even still friends?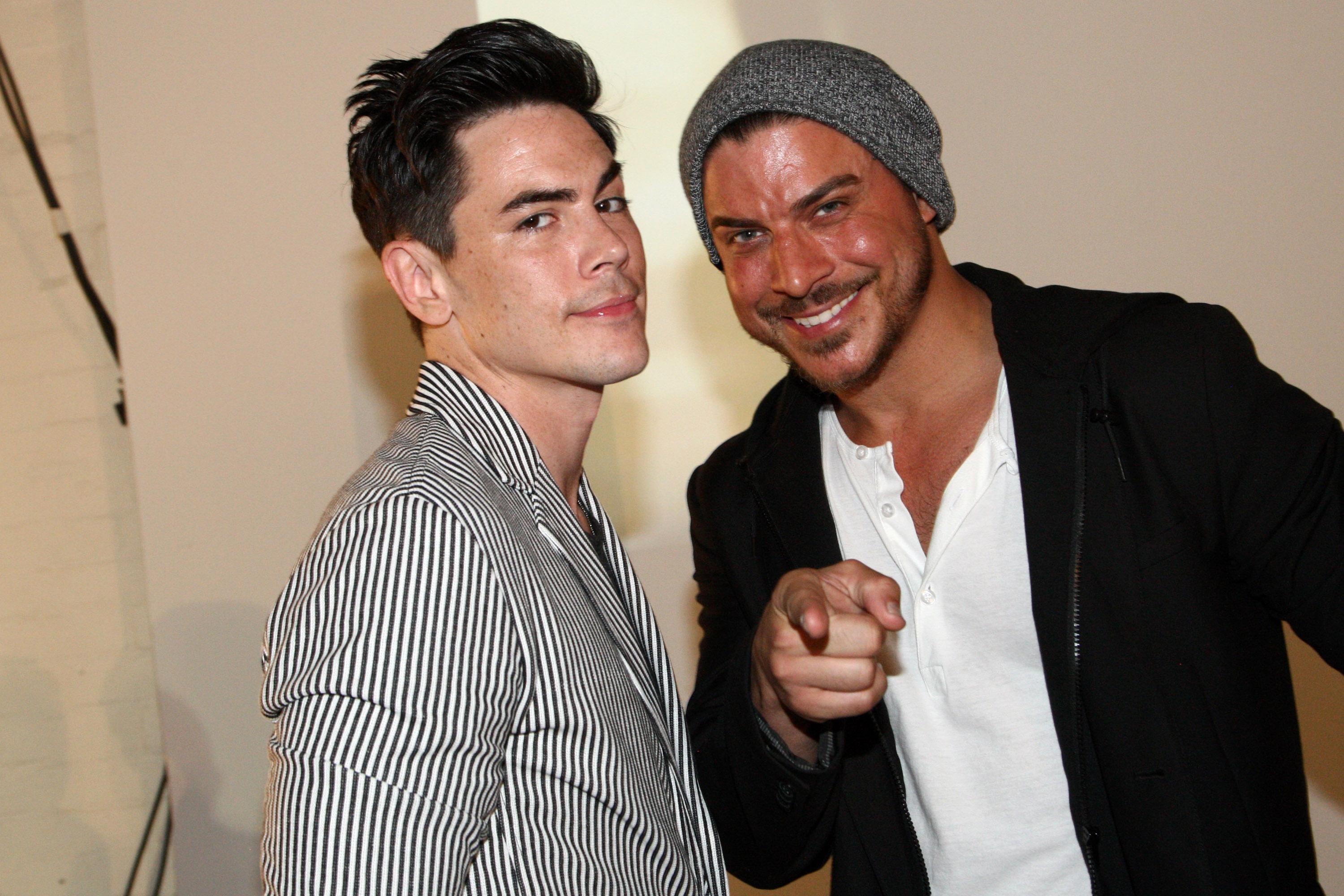 Visibly absent from Season 9 of Vanderpump Rules is Jax Taylor and his wife, Brittany Cartwright. While fans may never know if Jax was officially fired from the series, his departure came shortly after Bravo axed four other cast members. In December 2020, Jax and Brittany announced that they parting ways and both felt that they were ready to move on since they were expecting a child.
Article continues below advertisement
The married couple has said that they were happy about their time on the series, but were ready for their next chapter. Jax was an original castmate of VRP, which premiered on Jan. 7, 2013, along with his good best friend, Tom Sandoval. Before being on the reality series, the two had been friends and met when they first moved to Los Angeles. Over the years, Jax and Tom had their ups and downs when it came to their friendship.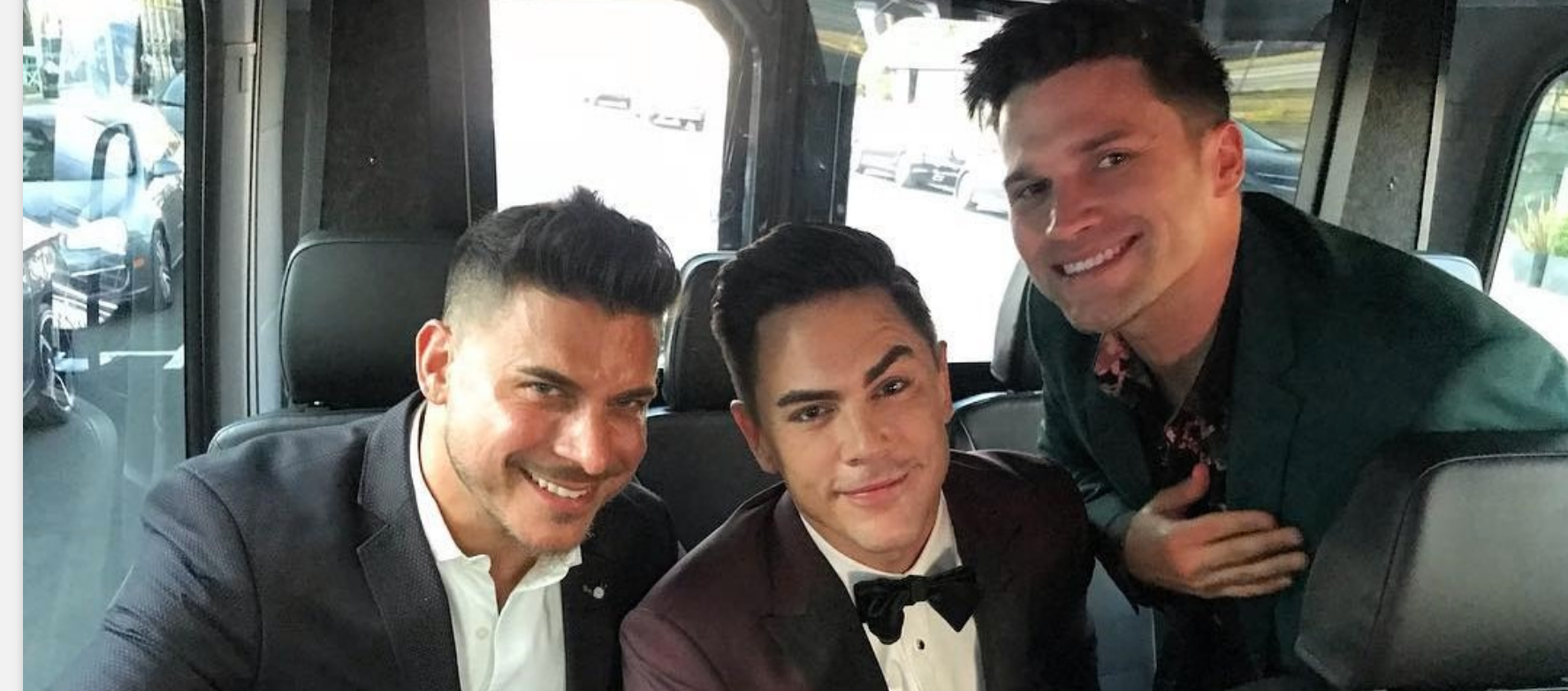 Article continues below advertisement
At one point, Tom was ousted from Jax and Brittany's wedding after one of their spats. Jax was even wanted to demote him from his best man duties. During the Season 8 reunion special, Jax spoke about his strained relationship with his former best friend and admitted that his relationship with Sandoval ended after it no longer worked for him. Now that Jax is not a part of the show, were they able to repair their friendship? This is what they both had to say about the status of their relationship.
Are Jax Taylor and Tom Sandoval still friends?
While Jax and Tom may no longer be friends and hardly talk, it appears that the two have great respect for one another. In a recent interview with Access Hollywood, Jax said that he hadn't seen Sandoval much since filming wrapped for Season 8. He shared, "No, since the show I think I saw him maybe twice. Once was at a gathering at Kristen's [Doute] house. And then I saw him somewhere else. But I mean, we're cordial."
Article continues below advertisement
He feels that being married and a father may be one reason why he doesn't care to revisit their quarrel from last season. He went on to say, "I mean, I'm 42. I'm not gonna go, 'I hate you,' and this and that. I'm like, 'How are you? How are you doing? Life is good. Great.' That's it. Like a matter of a dozen words since we filmed. It's nothing against him personally. I'm just going a different way in my life. He's going a different way in his. Nothing wrong with that. It's just growing."
Article continues below advertisement
Jax added, "I've just kind of been hanging out with the people that are parents. You know, I don't really have too many friends anymore that aren't married or at least married. So I don't have much time in my life anymore for a lot of other stuff. But no, no qualms. I just choose not to hang out, I guess." Sandoval pretty much echoed the same sentiments while on Teahive Movie Night By Toxsique Diamond.
The 38-year-old stated while he and Jax are in different places in their lives, he has great regard for his former best friend and wishes him well. Tom also noted, "I saw Jax and Brittany at Stassi Schroeder's house last month. No matter what happens to us, there's a level of respect we have for each other because whether we've had our ups and downs or not, we all have really put ourselves out there."
You can catch Tom Sandoval in the new season of Vanderpump Rules.
Vanderpump Rules airs at 9 p.m. EST every Tuesday on Bravo.