Are Jax Taylor and Brittany Cartwright Still Together After Leaving 'Vanderpump Rules'?
Are Jax Taylor and Brittany Cartwright still together? The duo starred together on the Bravo reality series 'Vanderpump Rules,' but they left the show in 2020.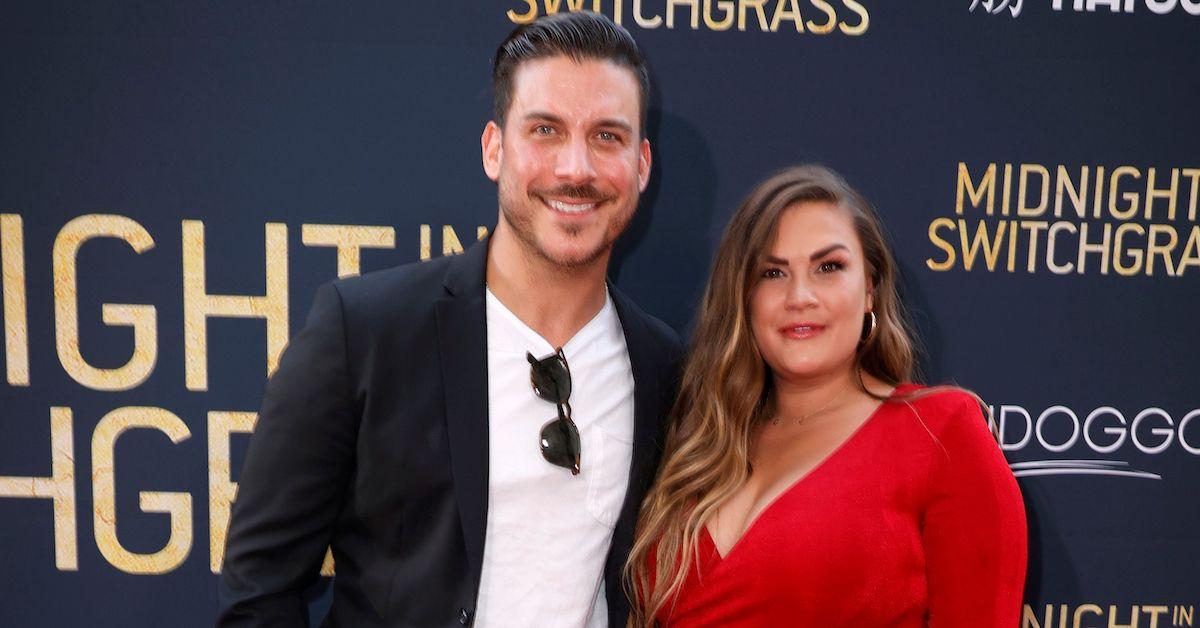 During their time as full-time cast members on Vanderpump Rules, Jax Taylor and Brittany Cartwright went through their fair share of ups and downs in front of the cameras.
While Jax was an original star, Brittany joined the Bravo reality series as a guest in Season 4, when she began dating the then-SUR bartender.
Article continues below advertisement
Fans were then able to keep up with the good, the bad, and the ugly in their relationship — from Brittany finding out about Jax's infidelity up through the moment the couple tied the knot in 2019.
Though viewers grew accustomed to watching the duo on the show, Jax and Brittany did not return to Vanderpump Rules for Season 9. Since we can't see them on our screens anymore, some fans may be wondering if they are still together, especially since breakup speculation has been at an all-time high.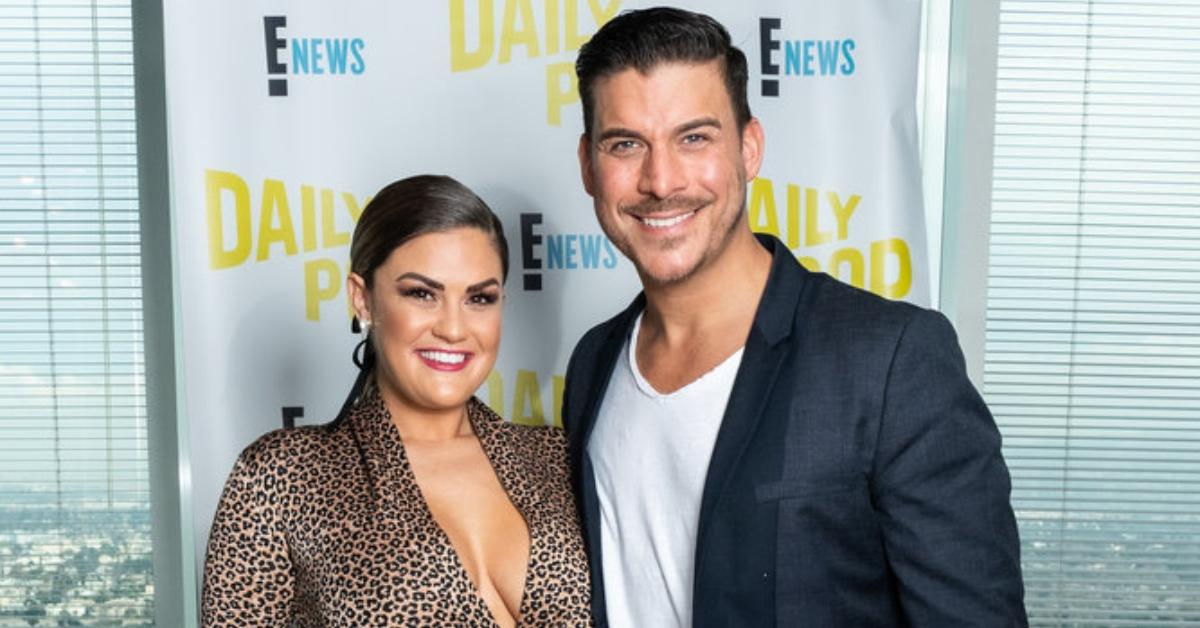 Article continues below advertisement
Are Jax Taylor and Brittany Cartwright still together after leaving 'Vanderpump Rules'?
Though fans (and oftentimes even their co-stars) doubted whether Jax would be cut out for marriage, the former model is still married to Brittany nearly three years after their Kentucky nuptials.
Fans have long shared their beliefs about Jax and Brittany's marriage not lasting, especially after Brittany was MIA from Jax's Instagram page from July to early December 2022. Of course, folks think that a lack of presence on your partner's social media can be a sign of trouble in paradise.
However, Jax instantly put the rumors to rest by posting himself and Brittany attending the 2022 People's Choice Awards and interacting with fans in the comments sections.
"You two look incredible together! Please tell me the divorce rumors are false! You belong together," one person wrote.
"We would never get divorced, we don't believe in that. Not sure [why] people are saying that,"Jax responded.
Article continues below advertisement
The two may have dealt with Jax's infidelity with former co-star Faith Stowers on the show and with his own concerns about staying happily married, but they've certainly proven the haters wrong.
A lot has changed for Jax and Brittany since their time in front of the cameras came to an end in 2020.
Article continues below advertisement
Several months after Season 8 of the show wrapped, the Vanderpump Rules: Jax and Brittany Take Kentucky leads announced that they were expecting their first child together.
Their son, Cruz Michael Cauchi (Jax's real name is Jason Cauchi), was born in April 2021.
Since their baby was born, Brittany and Jax have shared plenty of photos of him online — and Cruz even has his own verified Instagram account, @LittleBabyCauchi.
Article continues below advertisement
Why did Jax and Brittany leave 'Vanderpump Rules'?
While the stars of the popular Bravo series remained fairly consistent over the years since its debut in 2013, the end of the eighth season marked a lot of significant cast changes.
Stassi Schroeder Clark, Kristen Doute, Max Boyens, and Brett Caprioni, were all fired for their past insensitive actions (Kristen and Stassi reported Faith to the police for a crime she was not involved in, while the latter two stars had posted racist tweets in the past).
Article continues below advertisement
In December 2020, about six months after their co-stars were let go, Brittany and Jax confirmed that they also would not be returning to the show for the upcoming ninth season.
"The last 8 years on Vanderpump Rules have been some of the most challenging, rewarding, and fulfilling years of my life," Jax wrote on Instagram at the time. "Although this is difficult to share, Brittany and I will not be returning for another season of Vanderpump Rules. We are excited to take this time to focus on our growing family and share with you our new endeavors."
While some fans thought that the two were actually fired and that the statement was posted so they could save face, Jax has since reiterated that they chose to leave the show.
During an appearance on the Daddy Issues podcast in April 2021, Jax said that it was a "huge relief" to be done with the catfight-filled series.
Article continues below advertisement
"It just doesn't make sense for a 40-year-old to be hanging out with a 20-year-old and fighting and arguing. It was getting stretched, and it just didn't make sense anymore," he said on the show.
He noted that his priorities had shifted tremendously.
"I'm 40. I'm gonna be a father. My focus is on that," he said at the time. "It's just not fair to the show either to be like, 'OK, I'm going to sign up for this but I'm only going to be able to do these, this, and this.' So, you know, I was okay with the decision, you know, to hang it up."
Article continues below advertisement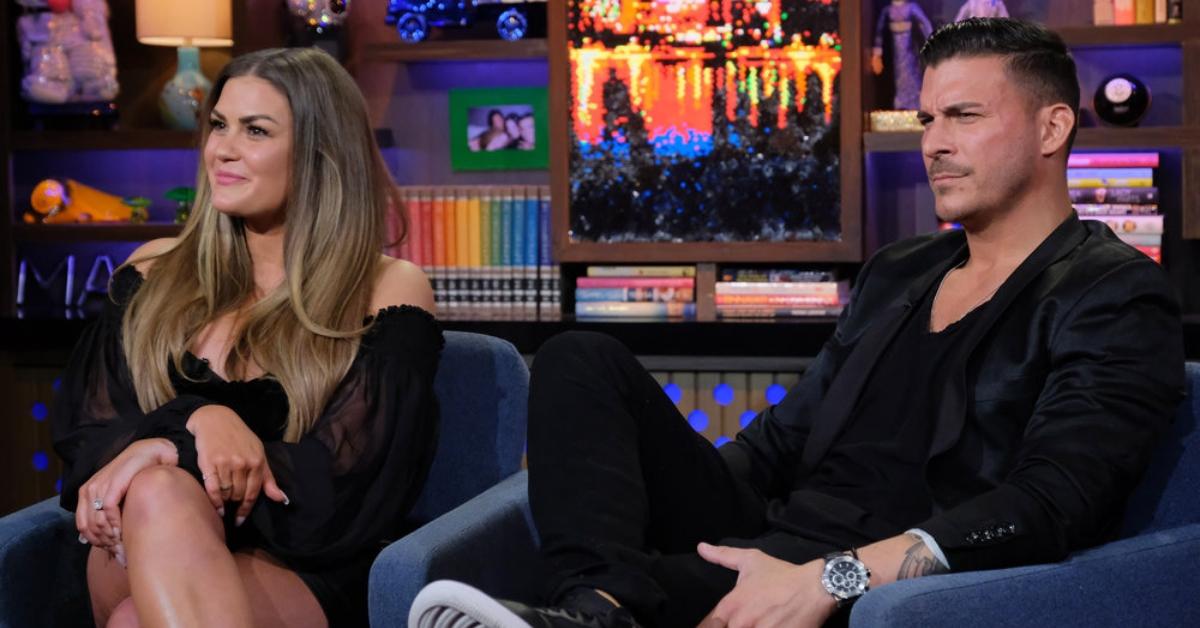 Though the No.1 guy in the group is gone, we're happy the couple is going strong!
Catch new episodes of Vanderpump Rules on Tuesdays at 9 p.m. ET on Bravo.