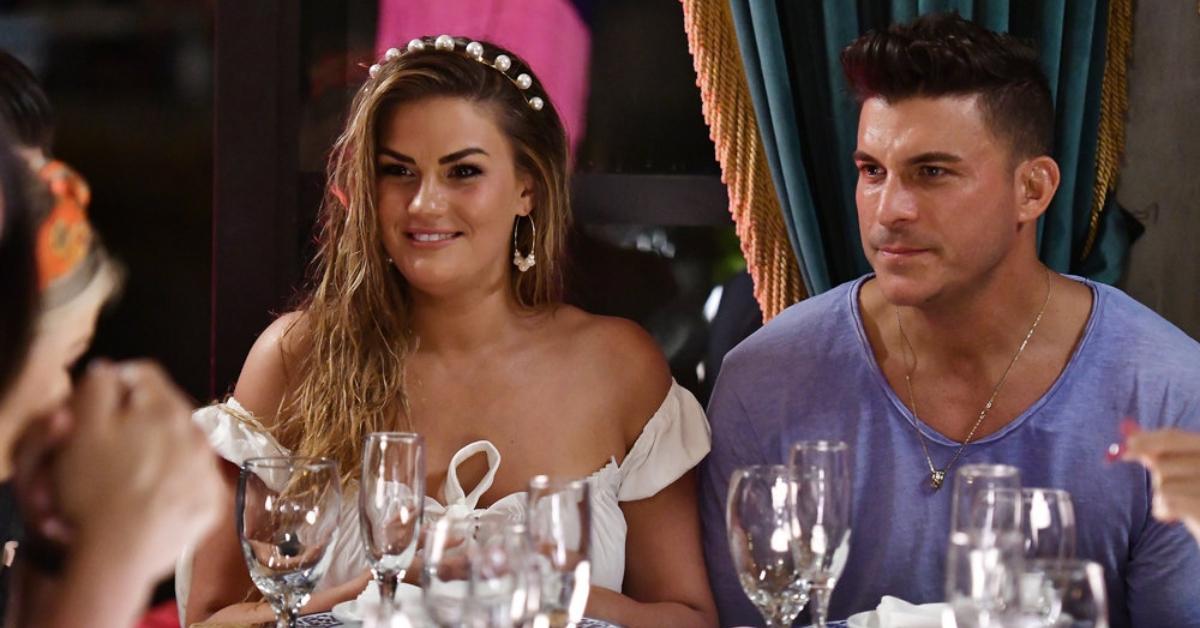 'Vanderpump Rules': Jax Reveals He's "Not Happy" — What Does This Mean for Brittany?
By Gabrielle Bernardini

Aug. 26 2020, Updated 12:11 p.m. ET
Jax Taylor and Brittany Cartwright have certainly been through their fair share of ups and downs. Fans have followed their relationship from the very beginning, including when Brittany found out about Jax's infidelity to the couple tying the knot. 
Though the couple just said "I do" in 2019, it seems past problems are starting to resurface. So, are Jax and Brittany ready to call it quits on their short-lived marriage?
Article continues below advertisement
'Vanderpump Rules': Are Jax and Brittany still together?
In a recent episode (May 12) of Vanderpump Rules, Jax becomes distant with his reality star wife. Though he told her he is only going to the gym, Brittany had her doubts.
"I feel like when Jax did cheat on me, I didn't see very much of him, or he would try to be gone from the house a lot," she explained in the confessional. "It just almost feels a little repetitive of things that we've been through in the past. I don't want it to ever get that bad again."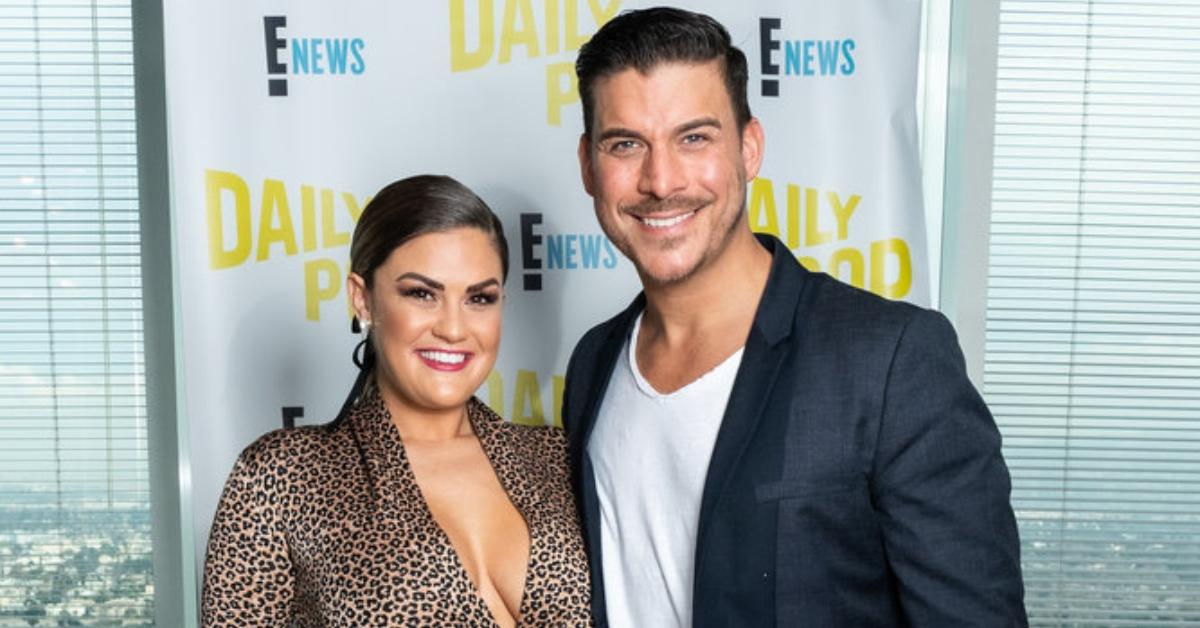 Article continues below advertisement
In 2017, Jax cheated on then-girlfriend Brittany with Faith Stowers. Though she has forgiven him for his past indiscretions, his attitude is stirring up old feelings.
"I've worked really hard to forgive Jax for cheating on me. And even though I've forgiven him, it's impossible to forget," she stated.
During a housewarming pool party, ex Stassi Schroeder pulls Jax aside to chat with him about how his recent actions have been affecting the people around him. "I feel like with what you've kind of been doing and the way that you've texted people, I'm gonna tell you, from the outside, it looks like you're losing your mind," Stassi told Jax. 
Article continues below advertisement
"I am," he admitted. "I've got a beautiful wife, a beautiful home. And on paper, I look like I hit the lottery. But I'm still not happy."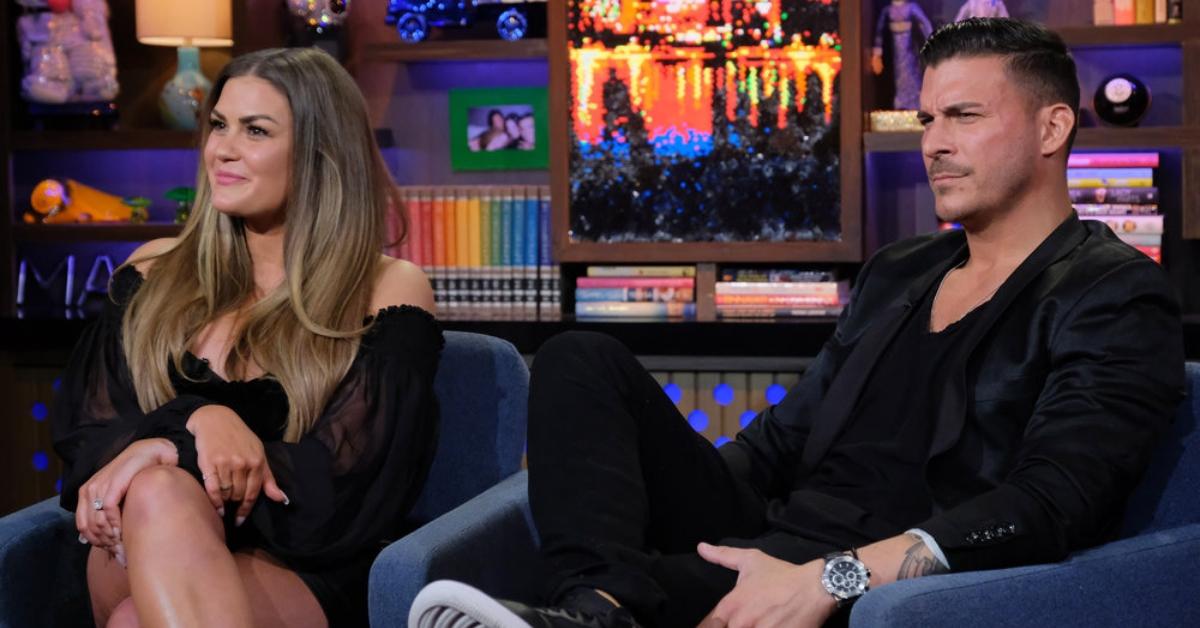 Article continues below advertisement
He continued: "I shelved the situation with Brittany and I, the cheating thing and everything. ... I'm thinking about my wedding and I'm like, it just was so quickly, and I feel like, did I do the right [thing] — it's just all these things. And what I'm afraid of is if my wife is gonna be like, 'Do I not make you happy?' And that's not the case at all." 
When Stassi pointed out that he's going to sabotage his relationship with Brittany, he agreed. Adding, "I'm emotional as f--k, and I feel like I'm gonna take it out on Brittany." Is this the end of the Jax and Brittany saga?
Article continues below advertisement
Jax and Brittany are quarantining together.
Well, it seems like Jax worked out his personal issues and he and Brittany are currently enjoying quarantine life together. The couple caught up with Entertainment Tonight in March revealing that they've been watching Netflix and Hulu shows together. Though Brittany was a tad upset that Jax stayed up until almost 4 a.m. binge-watching the Tiger King docuseries without her, she's forgiven him.
We're happy the couple is going strong!
Catch new episodes of Vanderpump Rules on Tuesdays at 9 p.m. ET on Bravo.