Are the Jonas Brothers' Wives Friends With Each Other? Here's the Scoop
The wives of the Jonas Brothers are Sophie Turner, Priyanka Chopra, and Danielle Jonas. Ae they actually friends with each other behind the scenes?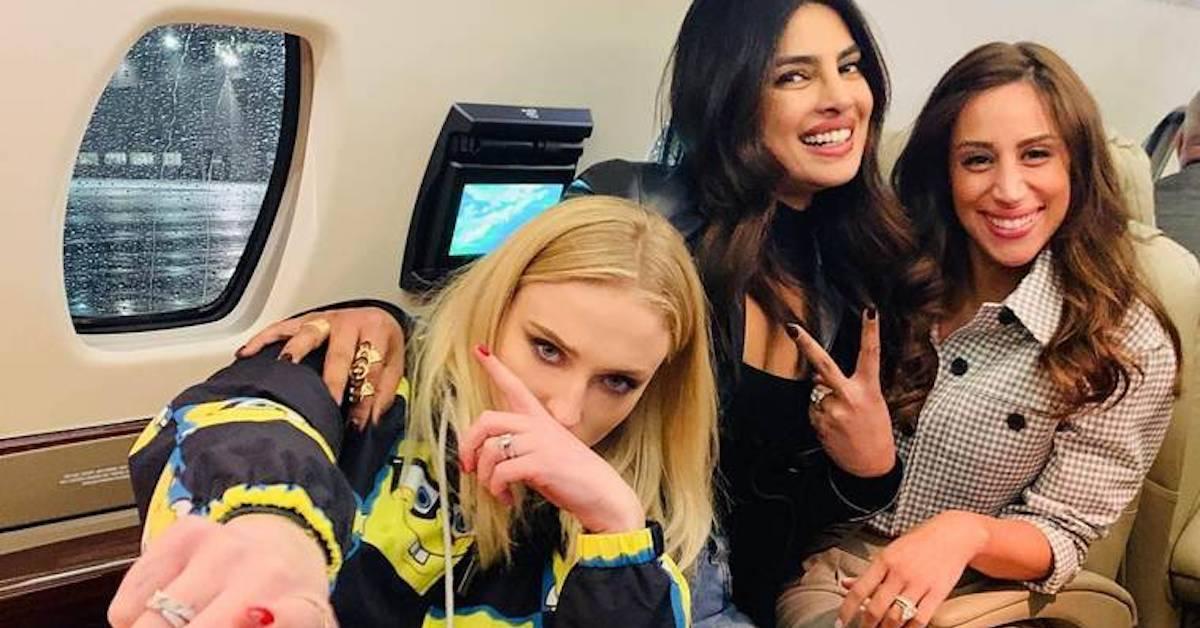 With all three of the Jonas Brothers married, fans have been more curious than ever to find out if their wives are friendly with each other.
Article continues below advertisement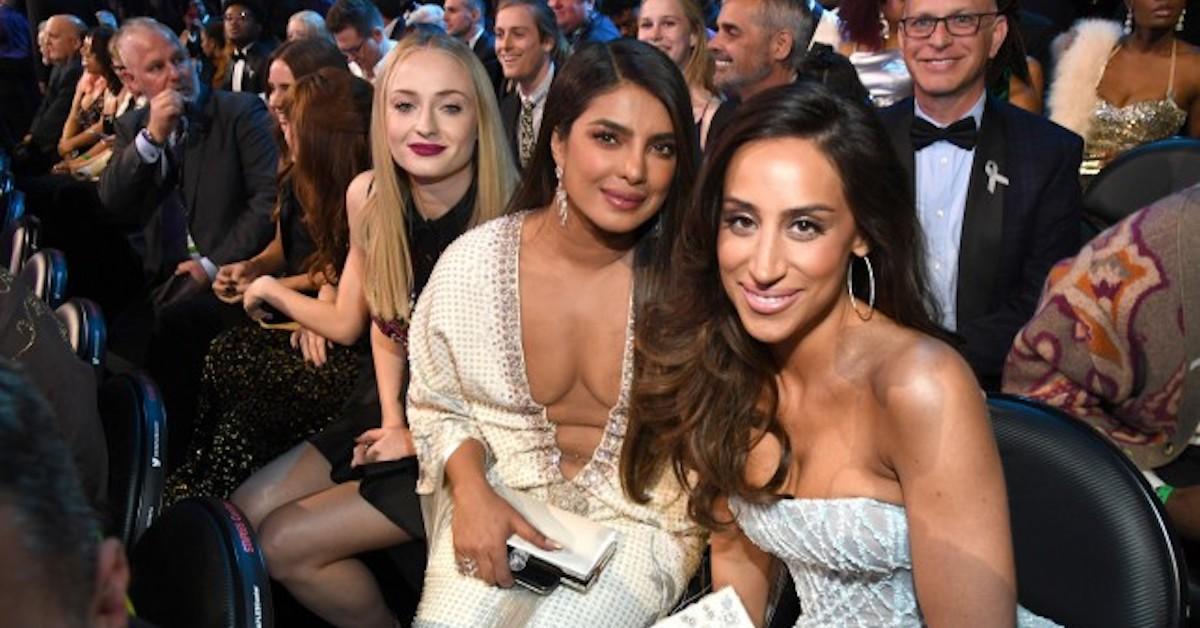 Article continues below advertisement
Are the Jonas Brothers' wives friends with each other?
According to Game of Thrones alum Sophie, being married to Joe Jonas came with having "built-in girlfriends" named Priyanka and Danielle. She told Elle in April 2020, "It's nice to have built-in girlfriends who are actually really cool, who I can hang out with and we can really talk to each other about, like, how crazy the boys' lives are. We can relate on so many different levels. It's like, thank God because you never know [about your in-laws]."
Sophie also revealed that she's extremely impressed by Priyanka's long-lasting career. She said, "With Pri, especially, it's kind of crazy. You have to remind yourself that she's basically had a 20-year career in Bollywood already. She's like the biggest thing in India right now. We went there for her and Nick's wedding, we were treated like royalty. They worship her over there. It's kind of crazy. But she's just the nicest person…" Her positive thoughts about Priyanka speak volumes.
Article continues below advertisement
Here's what Priyanka Chopra thinks about Sophie Turner and Danielle Jonas.
While speaking with Elle UK in 2019 about her growing family, Priyanka said, "I've never had a sister, so it's really nice to have Danielle and Sophie, and just inheriting the family by proxy. Sophie is super talented, super funny and we have the most fun when we go out together. She's incredible."
Article continues below advertisement
As far Danielle goes, she seemingly does her best to stay out of the spotlight. It was seemingly made clear during the Jonas Family Roast on Netflix that Danielle isn't as talkative as her sisters-in-law Sophie and Priyanka. She's the only Jonas Brother wife who didn't talk out loud during the event. According to her notecards (which were read aloud by host Kenan Thompson on stage at the roast), she wasn't talking because she lost her voice. Fans collectively believe she might have been feeling just a little too shy to participate.
Article continues below advertisement
What about the group selfie Priyanka Chopra posted?
The adorable selfie Priyanka posted of herself with Sophie and Danielle further proves just how tight-knit and close the sisters-in-law really are. They're the only ones who can relate when it comes to understanding what it feels like to be married to a Jonas Brother. Millions of fans are totally obsessed with their husbands! There are endless fan pages across social media dedicated to the sisters-in-law and they are generally referred to as the "J Sisters" online.
Along with being married to the Jonas Brothers, the trio also share their outward beauty and talent in common with one another. Sophie and Priyanka are two well-known actresses who have both landed major roles over the courses of their careers. Danielle is a jewelry designer of high-end pieces with a creative eye for detail. They know how each other feels being married into the Jonas clan, and that makes it easier for them to maintain their awesome family-centered friendship.