Reunited, and Social Media Is Divided! Jordyn and Kylie Are Rebuilding Their Friendship
Kylie's September 2023 TikTok confirms she and Jordyn are working on their friendship. The two have been spotting spending more time together in 2023.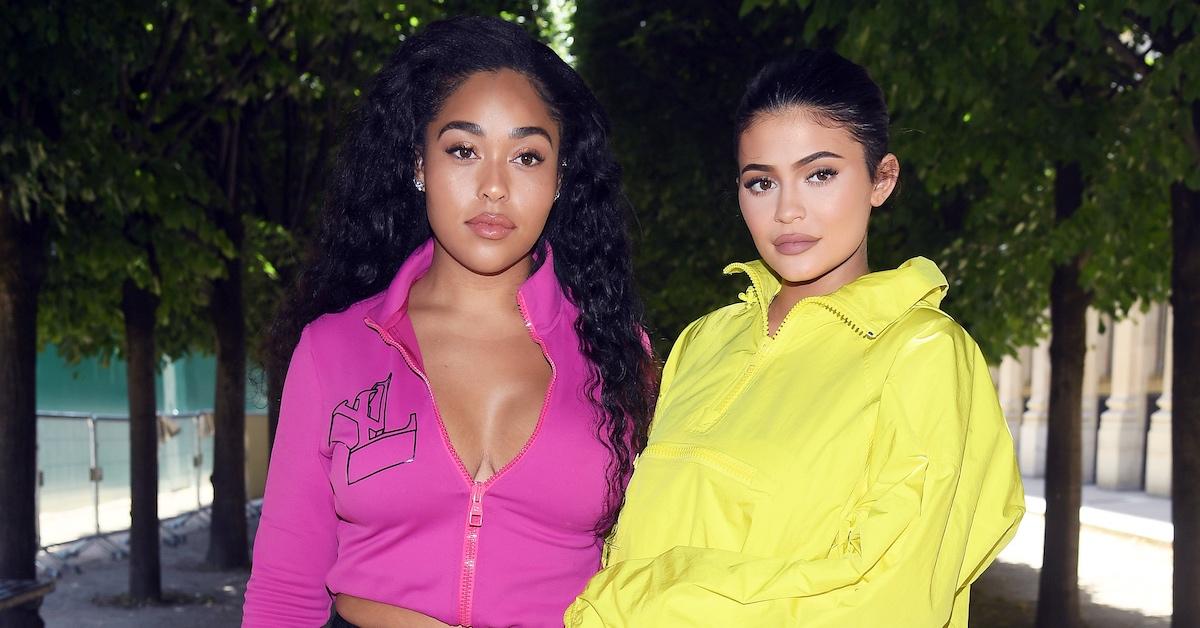 The gist:
Kylie and Jordyn became friends in 2012.
Kylie and Jordyn distanced themselves in 2019 after Jordyn shared a kiss with Tristan.
Kylie's September 2023 TikTok confirms she and Jordyn are working on their friendship.
It's been nearly five years now since the scandal that rocked Calabasas, and by extension, America. Of course, we're talking about the time that Kylie Jenner's former BFF Jordyn Woods was kissed by Tristan Thompson.
Article continues below advertisement
The sinful act caused Khloe to separate from her baby daddy and Kylie to take her distance from the friendship.
But now that time has passed and healed some wounds, fans and foes of the Kardashian crew alike are wondering whether Kylie and Jordyn have reconciled their BFF-dom. After the two were pictured together having dinner sometime around July 2023 and captured visiting Acne Studios in September, fans are convinced their favorite duo is back together. Here's the latest scoop.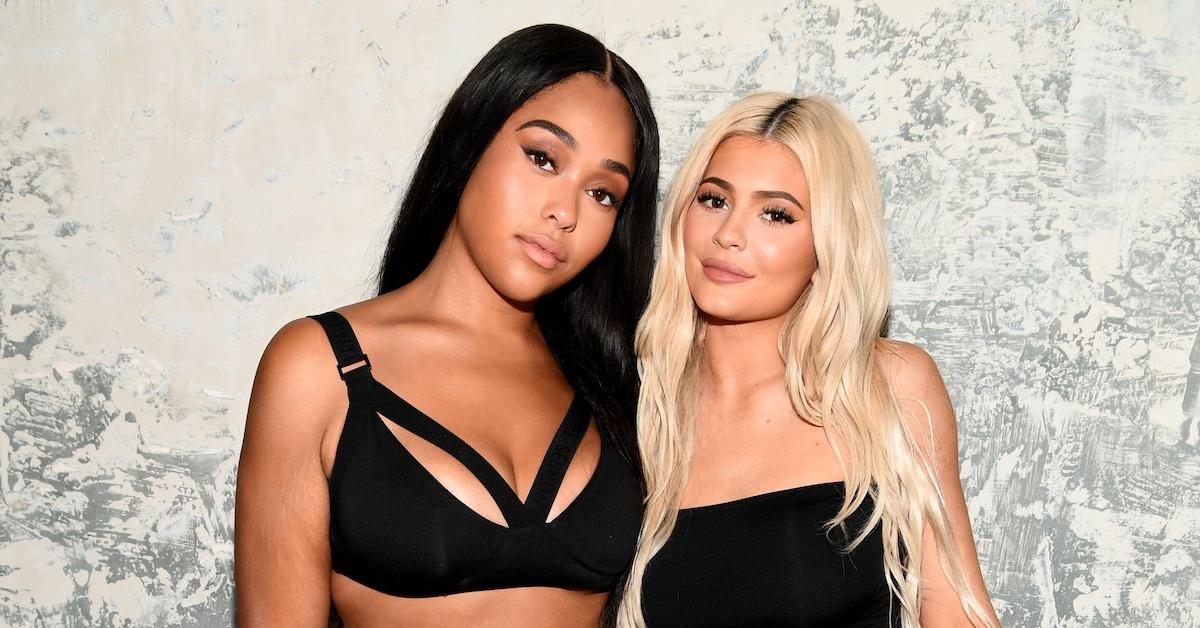 Article continues below advertisement
Are Jordyn and Kylie friends again?
Based on the snapshots of Jordyn and Kylie leaving dinner together on July 16, 2023 in Los Angeles, it's safe to say that the former BFFs are on better terms and are now heading down the road to reconciliation. And in that sense, some folks believe that the pair are now friends again.
According to Dailymail, the former BFFs were also pictured leaving the restaurant in the same vehicle with Kylie in the driver's seat and Jordyn flashing a smile for the cameras.
Two months after their dinner outing, the girls paid a visit to Acne Studios for which Kylie now serves as the face of its FW23 denim campaign. In a TikTok uploaded by Kylie, the fashion mogul provided fans with a glimpse at some of the luxury pieces included in the new denim collection. She also captured Jordyn on camera as the two posed side-by-side for a quick selfie.
Article continues below advertisement
After the brief tour of the fashion house, the two girls departed together in the same vehicle. If the July 2023 dinner didn't have us convinced that Kylie and Jordyn are friends, this recent hangout does!
Article continues below advertisement
Jordyn and Kylie's reunion follows the end of their friendship in 2019 after the Tristan Thompson cheating scandal.
In case you need a refresher on what happened in January 2019, Tristan kissed Jordyn at a house party at his residence as she was leaving. Following the revelation, the entire Kardashian family canceled her on account of it, with Khloe throwing major digs at her on social media.
Article continues below advertisement
"For you and Jordyn, it's like a divorce," said matriarch Kris Jenner, in an episode of Keeping Up With the Kardashians at the time.
And although Kris and the rest of the fam might have wanted Kylie to cut ties with her live-in best friend, the young billionaire was actually "super chill about the situation," according to TMZ.
Interestingly, sources told People in 2019 that Kylie had difficulties with fully cutting Jordyn out of her life.
"Although Kylie was very upset and disgusted by the Tristan situation, she didn't want to make any harsh decisions when it came to Jordyn," a source told the publication. "For a long time it seemed like Kylie wasn't sure what would happen with their friendship. It was very difficult for Kylie to just cut Jordyn out of her life."
Article continues below advertisement
The source continued: "Kylie was devastated at first. Jordyn was her confidant for so long. When Kylie was hiding her pregnancy from the world, Jordyn spent almost every day with her."
However, the source also revealed at the time that Kylie was "still in contact with Jordyn occasionally, but they are never going to be best friends ever again."
Since Jordyn and Kylie have graduated from keeping in contact to running errands together, we can conclude that the pair have been making baby steps regarding their reconciliation.
Article continues below advertisement
First, social media users were split about Jordyn and Kylie's reconciliation. Now, they are happy.
Although folks online have picked sides with the Jordyn Woods vs The Kardashian family saga, folks were initially split in regards to the former BFFs patching up the friendship. For some, they think that Jordyn and Kylie have the right to reconcile the friendship since they were friends since childhood.
Not to mention, some folks believe that if Khloe can take Tristan "Third Trimester" Thompson back on multiple occasions, Kylie has the right to patch things up with her former BFF.
Article continues below advertisement
Article continues below advertisement
On the flip side, others believe that Jordyn should keep it moving since there have been rumors of Kylie and her friend group throwing shade at Jordyn. Plus, folks remember how badly Jordyn was treated by the Kardashian family — from bullying to fat-shaming — so some people think that Jordyn is better off without Kylie in her life.
But after the duo's appearance at Acne Studios, some social media users now seem pleased to see the girls back together. One TikToker wrote, "This makes me so happy," while another commented, "the most iconic duo of all time is back."
No matter where you stand on the revelation, it appears that the young women are determined to be in each other's lives. So, it'll be interesting to see how the friendship re-develops over time.