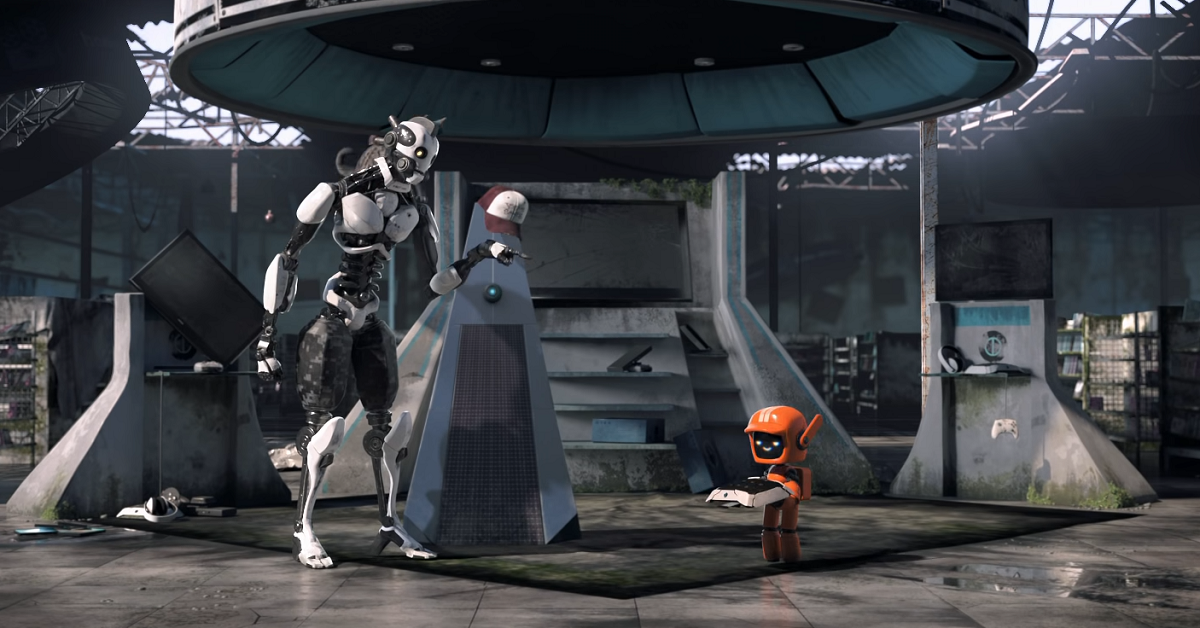 'Love, Death + Robots' Is a Celebration of Animation — Are the Short Films Connected?
Take some sci-fi, throw in a little fantasy, add a dash of horror, mix in some stunning animation, and you've got yourself an episode of Love, Death + Robots. The anthology series on Netflix showcases a number of short films from a variety of different creators. Between up-and-coming animators with imaginative, new ideas and venerable directors letting their vision run free, there's no shortage of creativity within this collection.
Article continues below advertisement
The first volume of the series started streaming in March 2019 and was subsequently nominated for several awards for achievements in animation. The second volume began streaming in May 2021. It had a lower episode count, with fans and critics being somewhat divided about the new episodes on Rotten Tomatoes. Regardless, a third volume is set to premiere, granting the series another chance to prove itself. But are the Love, Death + Robots episodes at all connected?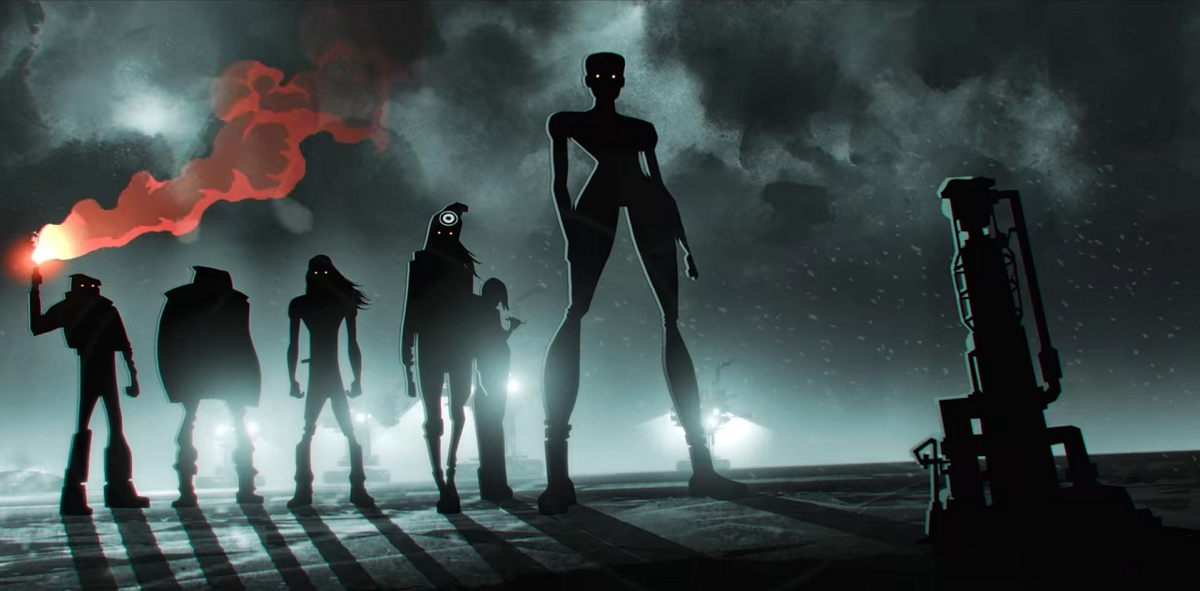 Article continues below advertisement
Are the 'Love, Death + Robots' episodes connected?
A creator's imagination can soar in a series like Love, Death + Robots. Though episodes typically aren't very long (the longest short film so far is only about 18 minutes long, with credits), single episodes can deliver some truly compelling stories. One episode follows a trio of robots on a fun family vacation in a post-apocalyptic world. Another features a space pilot (played by Michael B. Jordan) trying to escape a killer robot. One is about sentient yogurt achieving world peace.
With the eclectic nature of this series, you might not be surprised to learn that the episodes aren't connected to one another. Much in the vein of shows like The Twilight Zone or Black Mirror, the short films of Love, Death + Robots don't have much overlap. Instead, the anthology series is more of a celebration of ambitious visual aesthetics told through the lens of whatever sci-fi, fantasy, or horror story a creator can come up with.
Article continues below advertisement
While there's no overarching narrative, there are some behind-the-scene connections that aren't apparent in the episodes themselves. Series creator and Deadpool film director Tim Miller previously directed episodes in both seasons. Certain animation teams, like Blur Studio and Passion Animation Studios, have lent their talents to multiple short films in the series, and many writers, directors, and animators have had repeat stints throughout the first two volumes.
The third volume of the series will likely be even crazier. Shortly after the announcement for Volume 3, Polygon Pictures president and CEO Shuzo John Shiota confirmed that the anime studio will be contributing its own film to the anthology series.
Polygon Pictures is known for its work on Pacific Rim: The Black as well as a series of Godzilla animated films on Netflix.
Volume 3 of Love, Death + Robots begins streaming on Netflix on May 20.