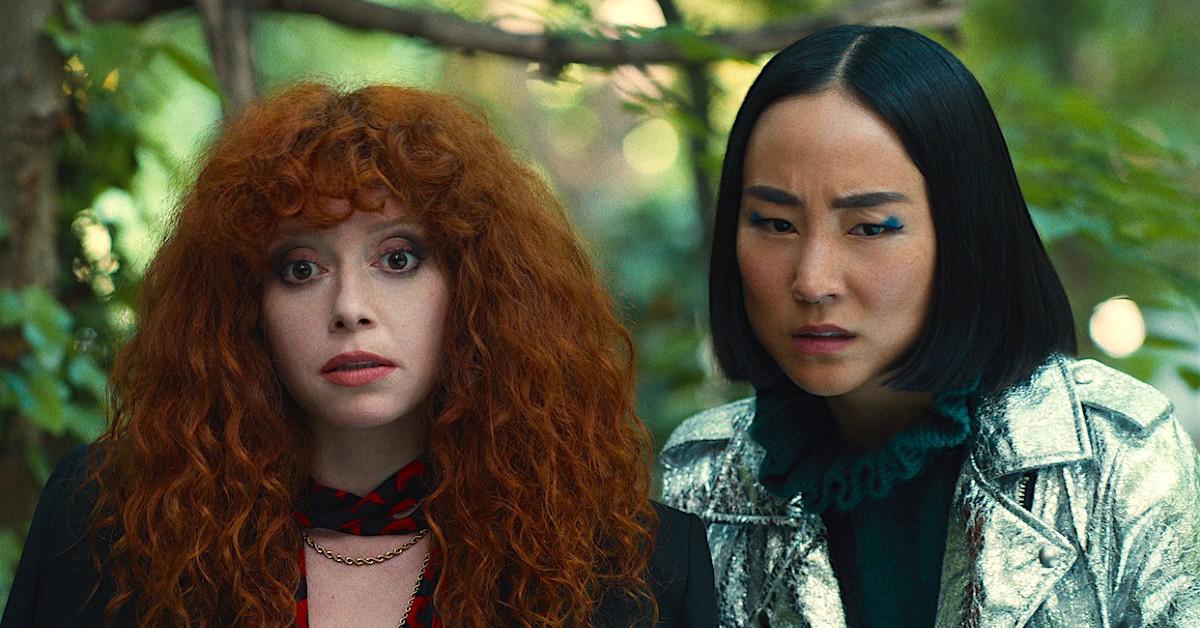 It's Not Easy Being a Manhattan-Bound Time Prisoner — Where Was 'Russian Doll' Season 2 Filmed?
Netflix's Russian Doll Season 2 is officially here, folks. What a concept! (Insert a gif of Natasha Lyonne gleefully raising a cigarette.) The surreal time-loop series may take after its 1993 forefather, Groundhog Day, but it does so in a way that's fresh, ferocious, and hints at melancholy existentialism. Created by Natasha Lyonne, Amy Poehler, and Leslye Headland, Russian Doll stars Natasha as Nadia, a rough-around-the-edges New Yorker who dreads attending her own birthday party.
Article continues below advertisement
With an abundance of drugs and booze, Nadia attempts to enjoy herself at the celebration, eventually leaving with a stranger. It isn't long before she gets hit by a taxi and dies. But then she wakes up at her birthday party and is forced to relive the same night over and over again. She spends most of Season 1 trying to figure out why this is happening to her, and she meets Alan Zaveri (Charlie Barnett) — who's also enduring an emotionally-exhausting, never-ending time-loop — along the way.
The way the season ended was a bit of a mindf--k. With a stunning Rotten Tomatoes of 100 percent, Season 2 offers similarly wacky twists and turns and recurring themes of trauma and experiencing life's lowest points. This time around, though, time travel and immigration find their way into the storyline.
As for its setting, Nadia finds herself at NYC's Black Gumball bar, but is it a real bar? Let's discuss Season 2's filming locations.
Article continues below advertisement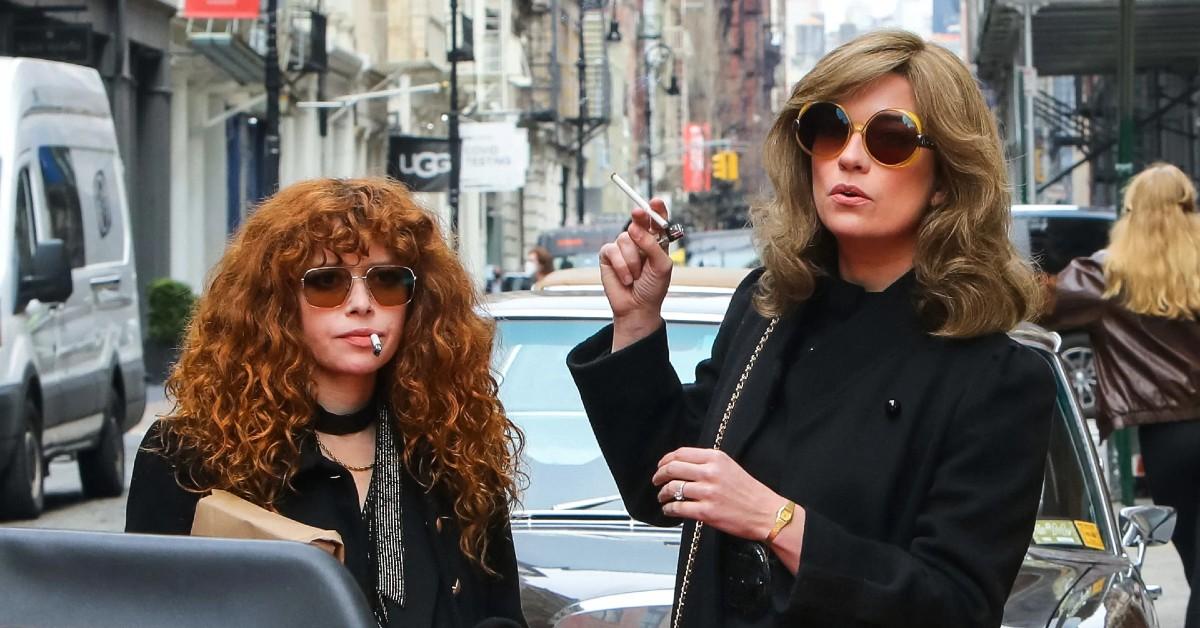 Where was Season 2 of Netflix's 'Russian Doll' filmed?
Sources report that Season 2 of Russian Doll was filmed all over New York City. In one episode, after hopping on the 6 train at 77th Street, Nadia ends up in 1982 — trapped in her mother's body. She's not a time traveler, she's a "time prisoner."
Hilariously, she starts searching her coat pockets for her cellphone, only to find a matchbook for a bar called the Black Gumball. Inside the matchbook, there's a note that reads, "See you at 8. Chez." Nadia makes her way to the bar, which, in real life, is Horseshoe Bar — or 7B Horseshoe Bar aka Vazacs — "a staple of the East Village," according to Thrillist.
Article continues below advertisement
Thrillist also detailed that the iconic Manhattan dive bar has acted as a filming location for The Godfather Part II, The Verdict, and Jessica Jones.
And because the bar is called the Black Gumball in the Emmy-winning series, "No Parking" signs were posted around NYC's East Village in March 2021, stating that a project called "Black Gumball" would be filming on Wednesday, March 10, 2021, on 3rd Street and Ave. B. Black Gumball was Season 2's discrete codename!
According to EV Grieve, enhanced versions of establishments like Jane's Exchange and Ben's Deli were backdrops for Season 2.
Brooklyn's Church Avenue station, St. Nicholas Carpatho Church, the General Society for Mechanics and Tradesmen, and Tompkins Square Park, too, acted as filming locations for Russian Doll Season 2, according to Untapped New York.
Article continues below advertisement
The Russian Doll crew was also spotted filming on the Upper West Side, in SoHo, and Harlem.
And because Nadia's trippy time-travel adventures become international, Season 2 was also shot in Budapest, Hungary! The scenery was transformed to look like 1980s East Berlin, Germany, though.
"I'm not a method actor, however, going to Eastern Europe during COVID to film the show, and having to play a person on a specific journey where they're dropped into a whole new world—I mean, let's just say it was easy to access," actress Greta Lee (The Morning Show) — who plays Nadia's friend, Maxine — told W Magazine.
Seasons 1 and 2 of Russian Doll are currently streaming on Netflix.