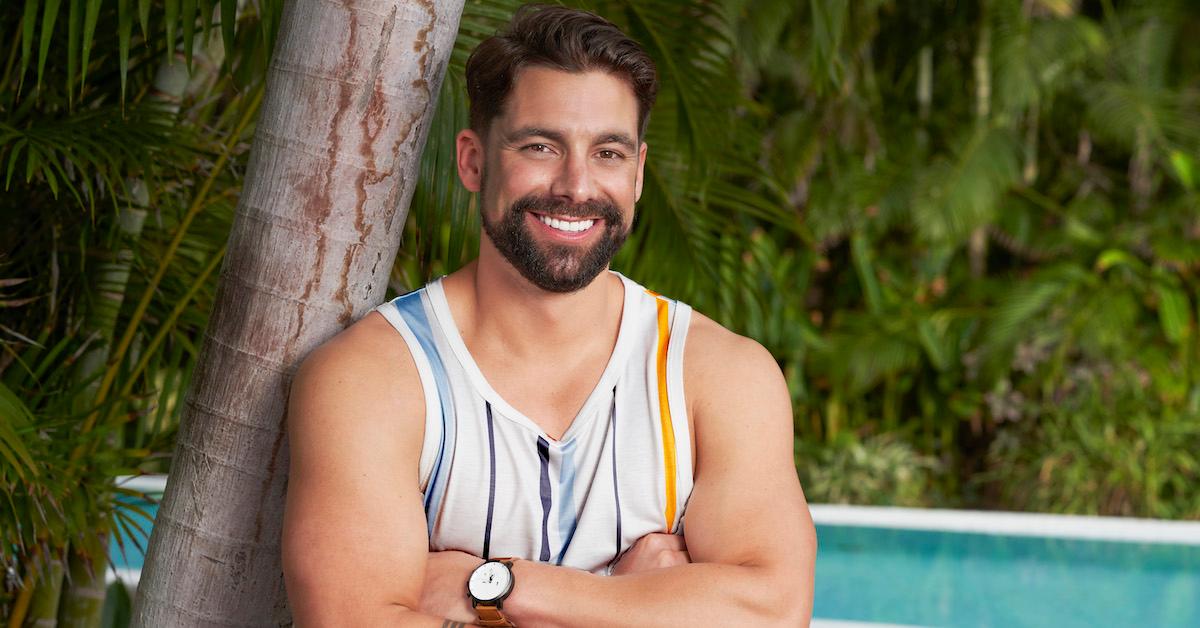 Are Michael and Danielle From 'Bachelor in Paradise' Still Together?
Spoiler Alert: This article contains potential spoilers for Season 8 of Bachelor in Paradise.
The eighth season of Bachelor in Paradise premiered on Sept. 27, 2022. The latest season of the popular Bachelor/Bachelorette spin-off series brought an initial cast of eight men and 10 women to the epic BiP villa in Mexico for a second (or for some, a third) chance to find love.
Michael Allio became a fan favorite when he discussed his bond with his son and his love for his late wife on Katie Thurston's season of The Bachelorette.
Article continues below advertisement
Fans were rooting for the single dad to find the lasting connection he so desires, and unconfirmed spoilers for the season indicate that he did form a bond with someone who joined the cast later on in the season: Danielle Maltby.
The pair were a match from Danielle's first day, and fans were hopeful they would be one of the couples getting married. So, are Michael and Danielle still together? Take a look at the speculation and potential spoilers.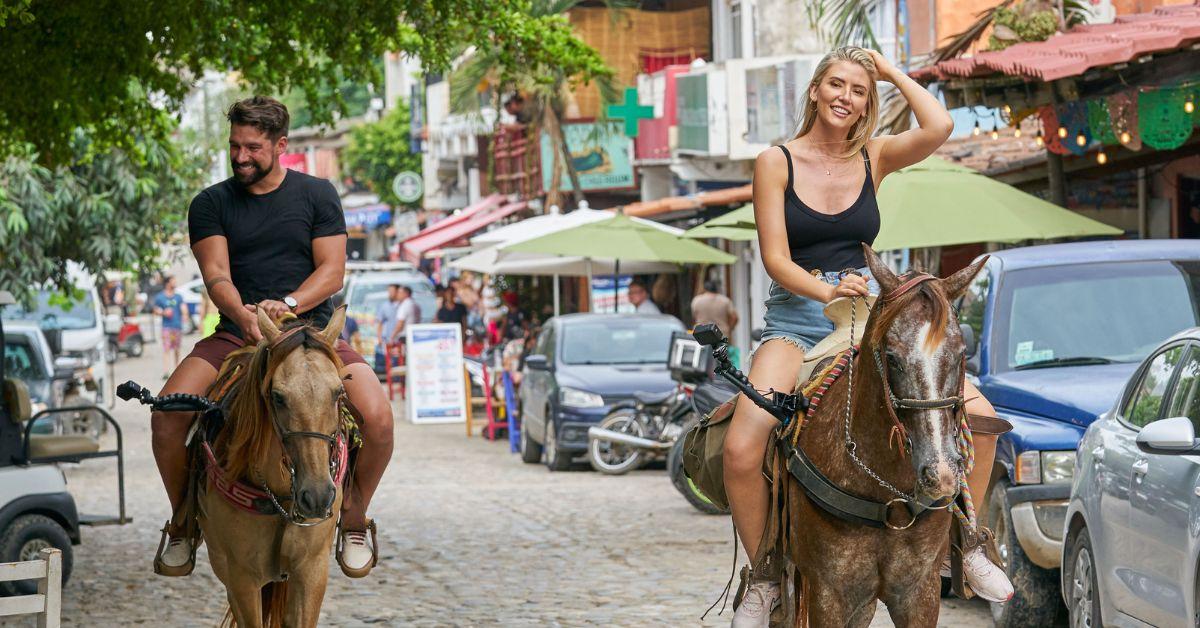 Article continues below advertisement
Michael Allio and Danielle Maltby reportedly left 'Bachelor in Paradise' Season 8 as a couple.
During their respective seasons on The Bachelor and The Bachelorette, Michael and Danielle became instant fan favorites. Michael lost his wife to cancer years before he signed up for The Bachelorette, while Danielle lost her fiancé to a drug overdose in 2011.
Danielle later dated reality TV personality Paulie Calafiore, but he allegedly cheated on her with his current partner, Cara Maria Sorbello.
Fans have long been rooting for the two to find love, and it looks like they may have found it with each other.
According to the longtime Bachelor Nation spoiler source, Reality Steve, Michael and Danielle do not get engaged, but they do decide to date after Bachelor in Paradise.
In a July 6 tweet, Reality Steve noted that Michael and Danielle "left as a couple."
Article continues below advertisement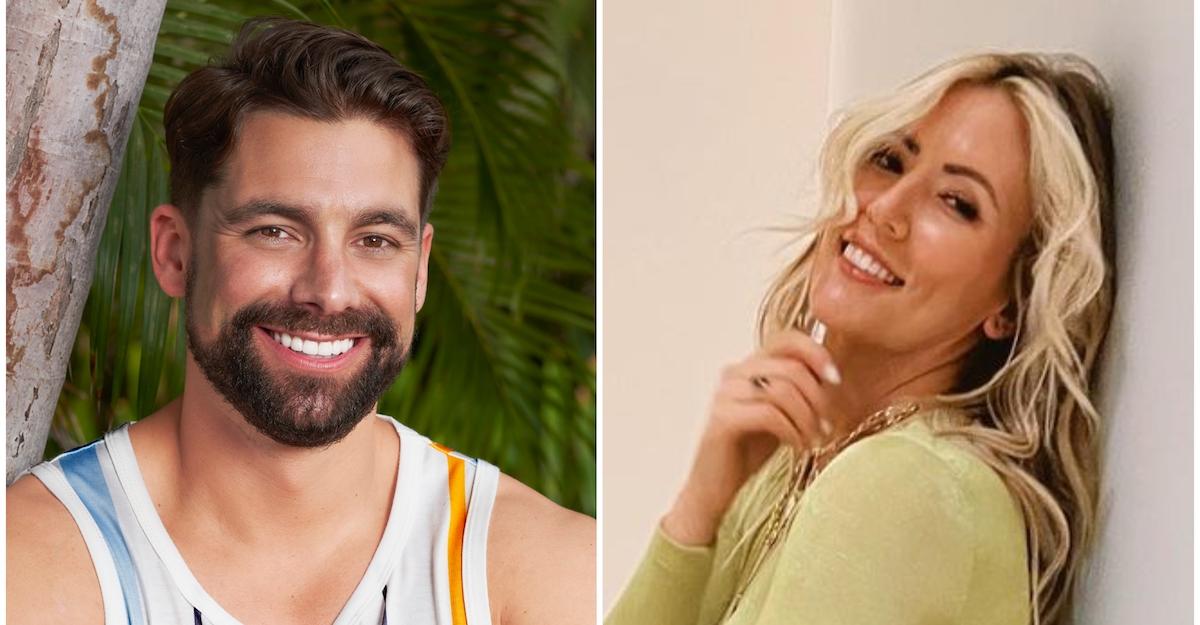 Though fans expect multiple proposals on each season of BiP (which they will, per the spoilers, still get for Season 8), Danielle was a later arrival on the beach. Plus, because Michael is a solo parent, he may want to explore a relationship outside of the show before popping the question.
Danielle and Michael may not be one of the rumored-to-be-engaged pairs, but are they potentially still together?
Article continues below advertisement
Are Danielle Maltby and Michael Allio still together after 'Bachelor in Paradise' Season 8?
Michael and Danielle have not publicly shared anything about their rumored relationship, but the two attended Bachelor in Paradise bartender Wells Adams' wedding to Sarah Hyland on Aug. 20, 2022. Vogue spotted the couple standing next to one another, with their arms around each other. However, on their personal Instagram accounts, they've remained pretty private — although Danielle posted a photo of them with their BIP co-stars to promote the show in October 2022.
Article continues below advertisement
While fans still have to wait until the finale to see if speculation surrounding Michael and Danielle proves to be accurate, sources have shared new information leading to their relationship.
In the finale's teaser, ABC revealed a clip of Danielle crying while telling Michael, "I know we're not ready." The emotional moment likely means Danielle and Michael don't leave BIP with an engagement.
Article continues below advertisement
However, all hope is reportedly not lost, as Reality Steve confirmed the couple is still together. Reality Steve also stated that Danielle, a nurse practitioner, plans on moving to Ohio to be with Michael and his son.
"Michael and Danielle are still together," the longtime source tweeted ahead of the finale. "Danielle is moving to Ohio but getting her own place. They are taking things slow."
Article continues below advertisement
Although they're not engaged, Michael and Danielle seemingly want to explore their relationship further. Despite many fans supporting the union, Sierra threw some shade at the couple via social media.
Article continues below advertisement
On October 20, 2022, Sierra posted a video on her Instagram account. The post showed her mouthing a voiceover as she listed the typical excuses some use when trying to end a relationship.
"I hadn't thrown shade before … but THIS is me throwing it. 😈," Sierra wrote. "Forward & onward now — Just wanted to get it out of my system & remind y'all I'm sweet, sour, far from perfect, and keep it real ✨."
Neither Michael nor Danielle responded to Sierra's post. However, we're sure it will come up during the BIP Season 8 reunion.
Catch the Bachelor in Paradise Season 8 reunion on Tuesday, Nov. 22 at 8 p.m. EST on ABC. You can also stream the season on Hulu.