Snooki and Her Hubby Jionni Set the Record Straight on Divorce Rumors
Are Snooki and Jionni still married? There's been rumors surrounding the couple's relationship and whether or not they called it quits.
Nicole Snooki Polizzi's Jersey Shore fame might've started from her bee-hive-hybrid hairdo, loud-mouthed Jersey troll persona, but Nicole surprised fans of the show after a while.
It turns out she isn't as much of a hot mess in real life as she appeared to be on the program — a perception that was only further solidified when she became a loving parent along with her husband Jionni LaValle. But there are lots of people who want to know if Snooki and Jionni are still together - mostly due to the reputation she earned on the Jersey Shore.
Article continues below advertisement
The two were married in 2014, but met all the way back in 2010 in a club, where they hit it off rather sloppily from the get go. It didn't take long for the two of them to start dating a few months later. Then in 2012 they announced their engagement and welcomed their first child, a baby boy named Lorenzo Dominic that same year. They tied the knot two years later after Snooki gave birth to their second child, daughter Giovanna Marie.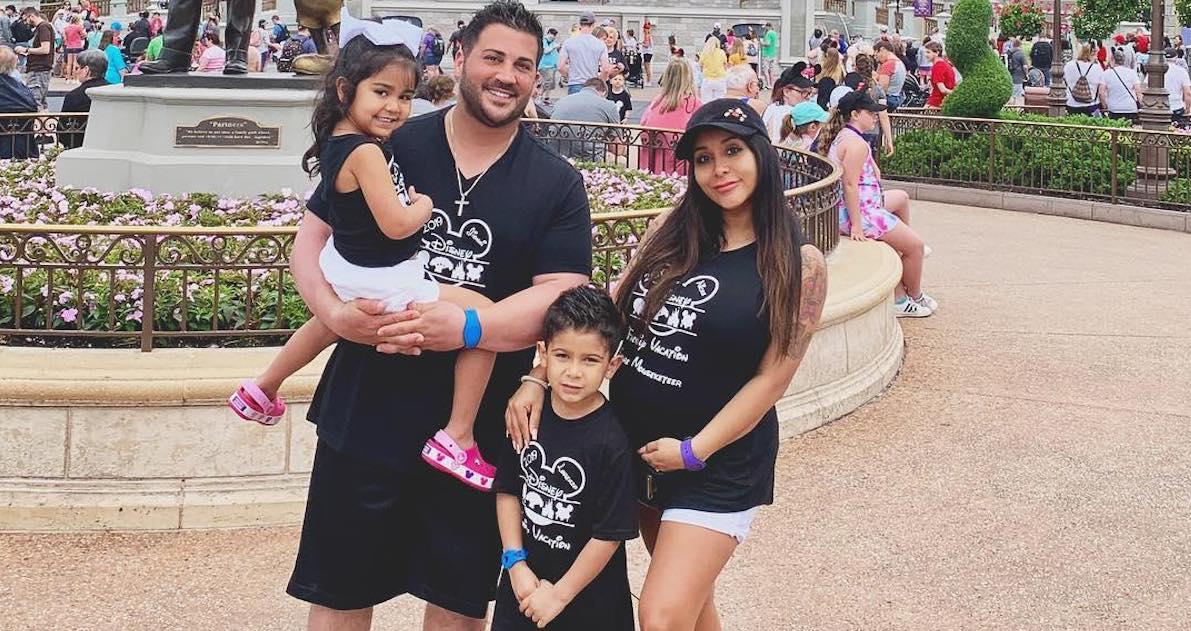 Article continues below advertisement
Given the tumultuous nature of Snooki's on-air relationships and previous antics, lots of folks are constantly wondering whether or not she's still a "hot mess" in real life — and it doesn't help that Jionni rarely appears on the rebooted Jersey Shore: Family Vacation alongside his wife.
Are Snooki and Jionni still married in 2019?
Sorry to disappoint the haters, but the couple's still going strong. And just because Jionni doesn't appear on reality TV with his wife, it doesn't mean that the two of them are done. It's simply because he "do[es] NOT LIKE IT".
Jionni is more concerned with running his business than being a reality TV star.
Article continues below advertisement
That's not to say he doesn't support Snooki's career path. He's made it clear that he's happy for his wife's job in TV and being a public figure, but that's just not the life he's interested in. He posted a screenshot note on his Instagram account explaining his position in January of 2018, and addressed rumors that the two of them split back then.
Article continues below advertisement
Jionni hasn't responded to recent rumors that the two of them are headed to splitsville, making good on his promise that he was going to "visit this subject one time and time only."
According to those experts, Snooki and Jionni still love the heck out of each other, or at least walk and interact with one another like they do. And to think it all started years ago in a nightclub with neon lights, an electric-pink cheetah print dress, and copious amounts of bronzer. Love truly does conquer all.
Article continues below advertisement
Snooki was recently criticized for drinking wine with her newborn son. 
The fact that she was recently criticized for sipping on a glass of red wine while bottle feeding her third child, son Angelo James LaValle, in an Instagram post doesn't help rumors either.
Article continues below advertisement
She captioned the post with, "What's mom life like with 2 kids and a newborn?" THIS. #MomJuice #ImAGoodMomISwear" and sent a gaggle of mom-shamers into a tizzy, who couldn't believe that someone would slurp fermented grape juice while feeding their infant.
Then the conversation turned to whether or not Snooki was formula or breast-feeding her child with the bottle. She could have very well pumped the milk before having any alcohol — it takes 24 hours for booze to leave the system. So as long as she pumps and dumps the "tainted" breast milk, then little Angelo should be fine. Or if he's formula-fed then he has nothing to worry about and neither do Snooki's haters.
Article continues below advertisement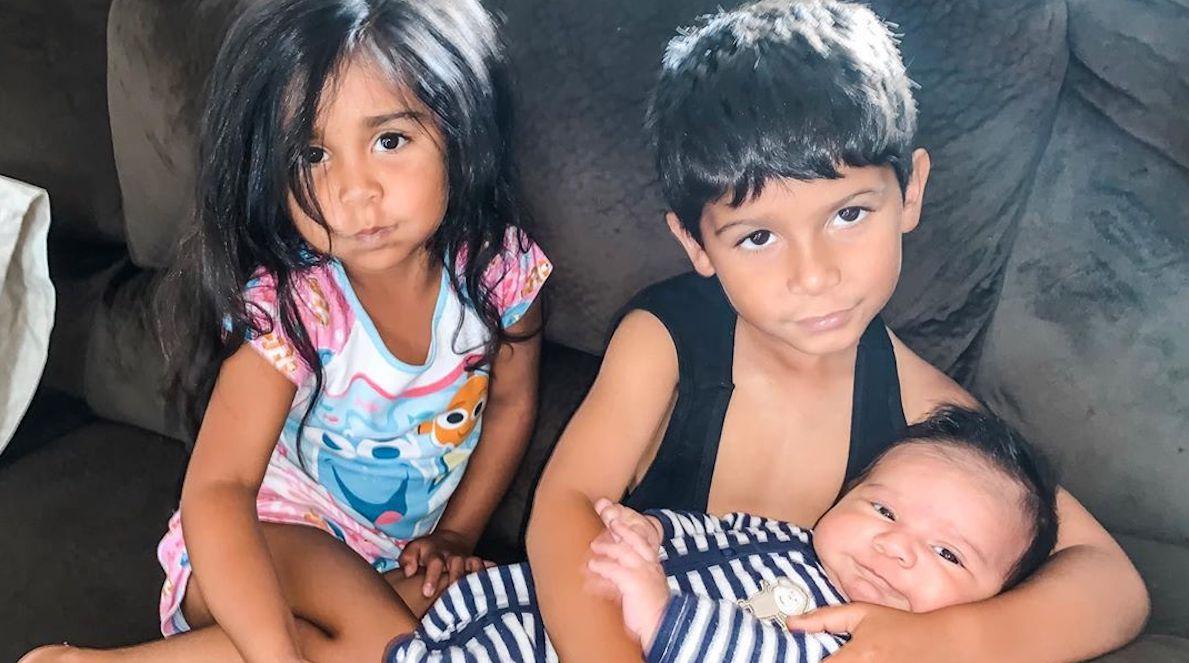 If you want to see more of Snooki and her Jersey Shore cast members, you can watch Jersey Shore: Family Vacation on Thursdays at 8 p.m. on MTV.