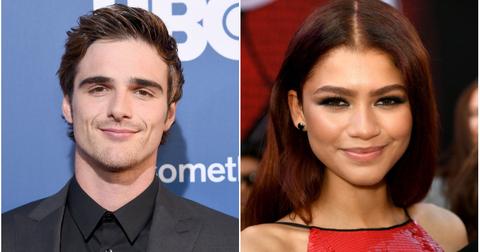 OK, Now We're Positive That Zendaya and Jacob Elordi Are Dating
By Distractify Staff
While Zendaya and Jacob Elordi's characters on Euphoria definitely don't get along, they seem to spend a decent amount of quality time together IRL. If you aren't familiar with the show, Zendaya plays Rue, a drug-addicted teen who's in love with her BFF Jules, while Jacob plays Nate, an evil football player who manipulates young women, including Jules.
Basically, they're polar opposites, and butt heads in every single way imaginable.
But I digress. In August 2019, suspicious photos of Zendaya and Jacob vacationing in Greece surfaced, and earlier this month, they were spotted spending the day together in New York City, drinking green juice, going to The Strand, and sharing a kiss. At this point, we're convinced Zendaya and Jacob Elordi are dating— nothing has been confirmed yet, but we're pretty positive they're an item at this point.