Meet Arielle Vandenberg, the Hilarious Host of 'Love Island'
Here's what you need to know about Arielle Vanderberg, the CBS host of the American spinoff of 'Love Island'.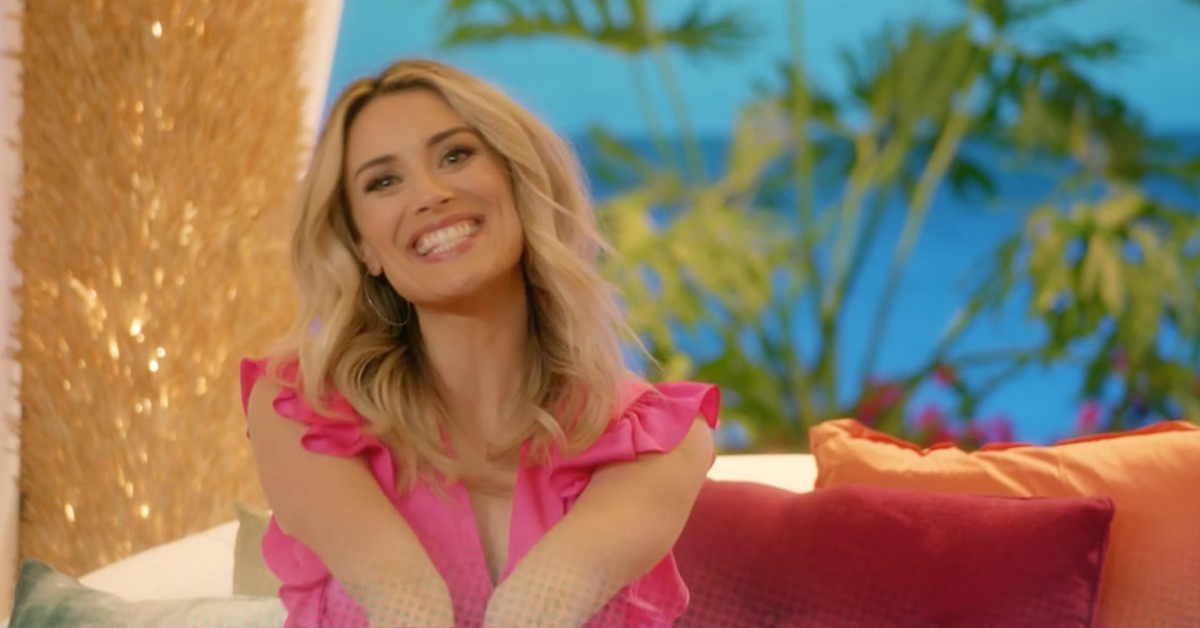 The FOMO's been real for American viewers of the British reality dating show, Love Island. But after the program's been going strong for five seasons across the pond, the U.S. has finally wisened up and decided to give us our own American spin-off.
Article continues below advertisement
This time, Love Island is trading in European villas for a season in Fiji. And rather than British radio presenter, actress and model Caroline Flack, we'll see Arielle Vandenberg, 32, hosting the American version of the show on CBS.
Here's everything you need to know about Arielle before you dive head first into the show.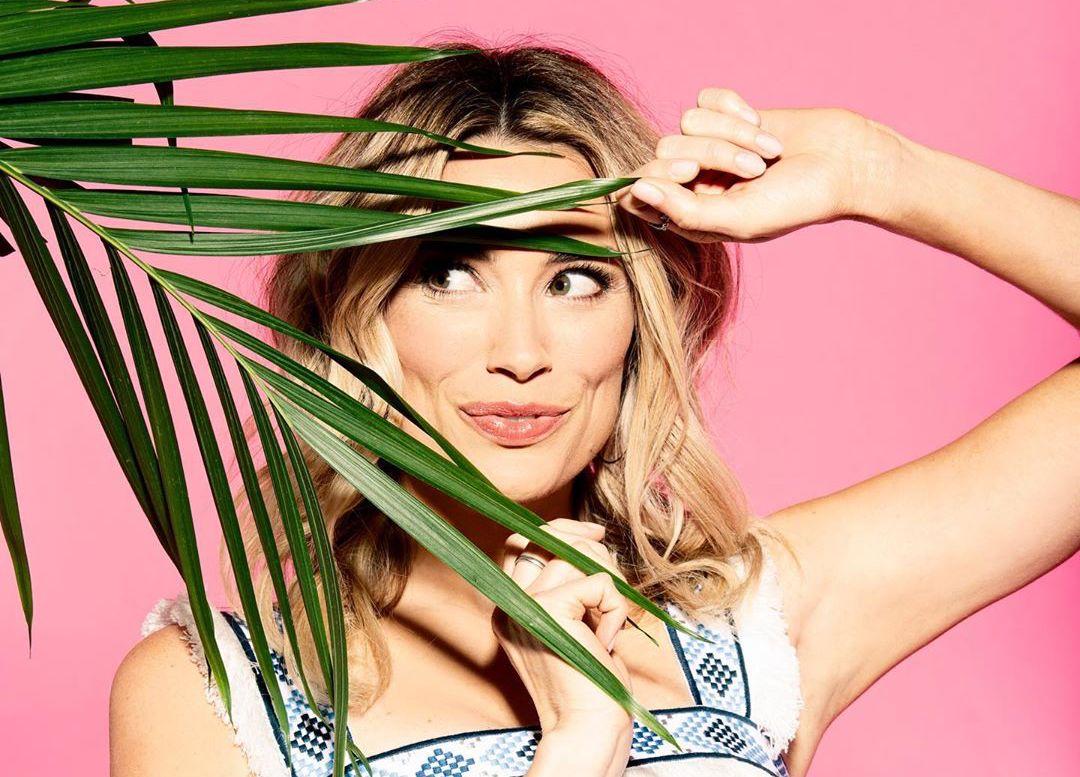 Article continues below advertisement
Here's what you need to know about Love Island host Arielle Vandenberg.
Let's start off by rhetorically posing the question we've been asking ourselves all morning, namely: Was Paradise Hotel just the poor man's version of Love Island? After all, the premise of singles stranded in a remote location with the mission of coupling off or risk getting dumped off the island is ringing very familiar — as is the frequent airing of the show.
Back before it got canceled, Paradise Hotel was airing three nights a week, which seems like a pittance when compared to Love Island's five-night-a-week broadcasting. Anyway, we digress because Arielle is seeming like so much more of a charming host than Kristen Cavallari ever was.
Article continues below advertisement
Love Island is Arielle's first big gig.
If you thought you recognized Arielle from somewhere, you're not alone. We definitely thought she was a familiar face, especially considering the dibs she got on her first-name-only username @arielle, both on Instagram and Twitter. But it turns out that unless you were a huge Vine fan, where she amassed a big following before the service shut down, she might be a new face.
Unless, of course, you were an eagle-eyed fan of CSI, How I Met Your Mother and Bones, where she made one-off appearances — or have rewatched Epic Movie or The Ugly Truth enough times to have caught her non-speaking roles.
Article continues below advertisement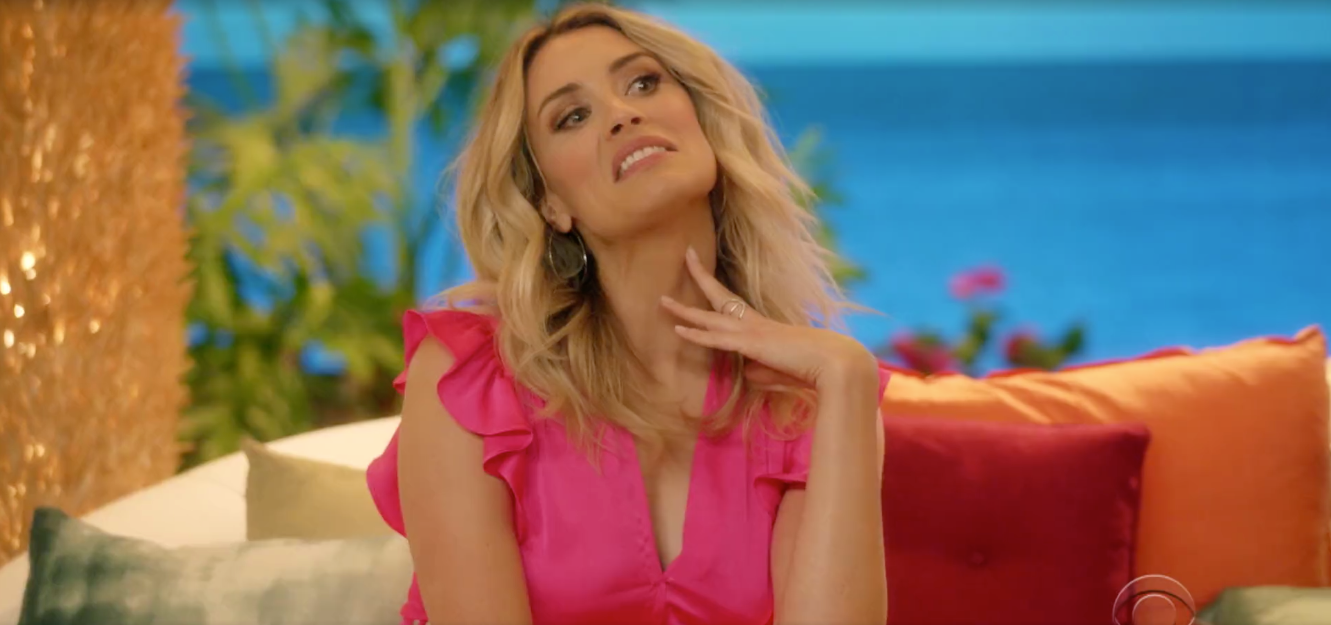 But from the looks of preview clips and teasers ahead of Love Island's American premiere, Arielle's seems like a talent that is just getting started on screen. "I can't tell you how excited I am to be hosting Love Island this summer," Arielle said by way of a press release. "I'm here for it all... the love, the relationships, the re-coupling... bring it on. I feel so honored to be at the head of the table watching it all go down!"
Article continues below advertisement
Arielle might now be "a huge fan of the show," but before her audition, she'd barely heard of Love Island.
In an interview with the New York Post, Arielle gave readers an inside scoop as to what to expect from five nights a week of Love Island, and as she tells it, it's more like "watching a romantic comedy" than "a normal reality show."
The eleven initial contestants (more are added each week) have to couple and re-couple, and just like in musical chairs, the last one standing gets kicked out. Meanwhile, the duo who manages to stay in Fiji through the season's end are crowned the winners and get to take home an enviable cash prize.
Article continues below advertisement
And actor and comedian Arielle Vandenberg discovered the show by watching "a couple clips before I had my audition," she revealed to the Post. "Then I made my boyfriend watch with me, and we got addicted. Then I ended up getting [cast], which is perfect because now I'm obsessed with it."
Article continues below advertisement
Arielle loves that the contestants on Love Island "don't take themselves too seriously," much like herself. "They're not just there for the drama, not just there to be famous," she said, explaining the cast of characters is a huge draw to tune in. "You're watching people fall in love, people fall in lust, people become really close friends."
"It's so fun to watch people become friends, actually; that's why it felt more like a romantic comedy. It's about whatever you find when it's all said and done — whether it's a best friend or love or prize money," she teased.
Don't miss Love Island, which airs every weekday at 8 p.m. on CBS.