Everyone Is Rooting for Arti and Jamal on 'Indian Matchmaking' — Are They Still Engaged?
One of the few success stories featured on 'Indian Matchmaking,' fans are curious if Arti and Jamal are still together following their engagement on Season 3.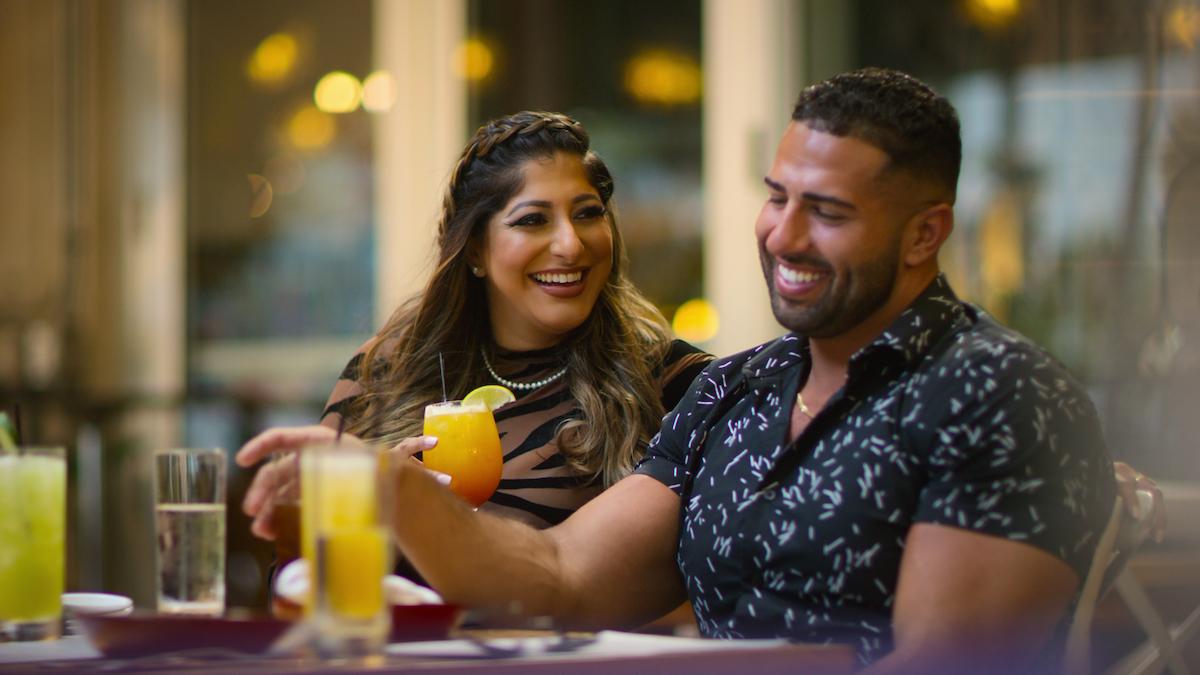 When fans first got to meet Arti Lalwani on Indian Matchmaking Season 3, she revealed to matchmaker Sima Taparia that she was looking for a husband following the unexpected death of her father.
On the show, Arti told Sima that she was looking for a man who was Sindhi, which was something her father wanted as well.
Article continues below advertisement
However, after a failed date with Avinash, Arti took matters into her own hands and found Jamal, a personal trainer who also lived in Miami, on a dating app.
Despite differences in religion (Arti is Hindu while Jamal is Muslim), the couple fell in love after a first date at Costco and were engaged by the end of the season.
So, are Arti and Jamal still together? Let's find out.
Is Arti still engaged to Jamal? It looks like it...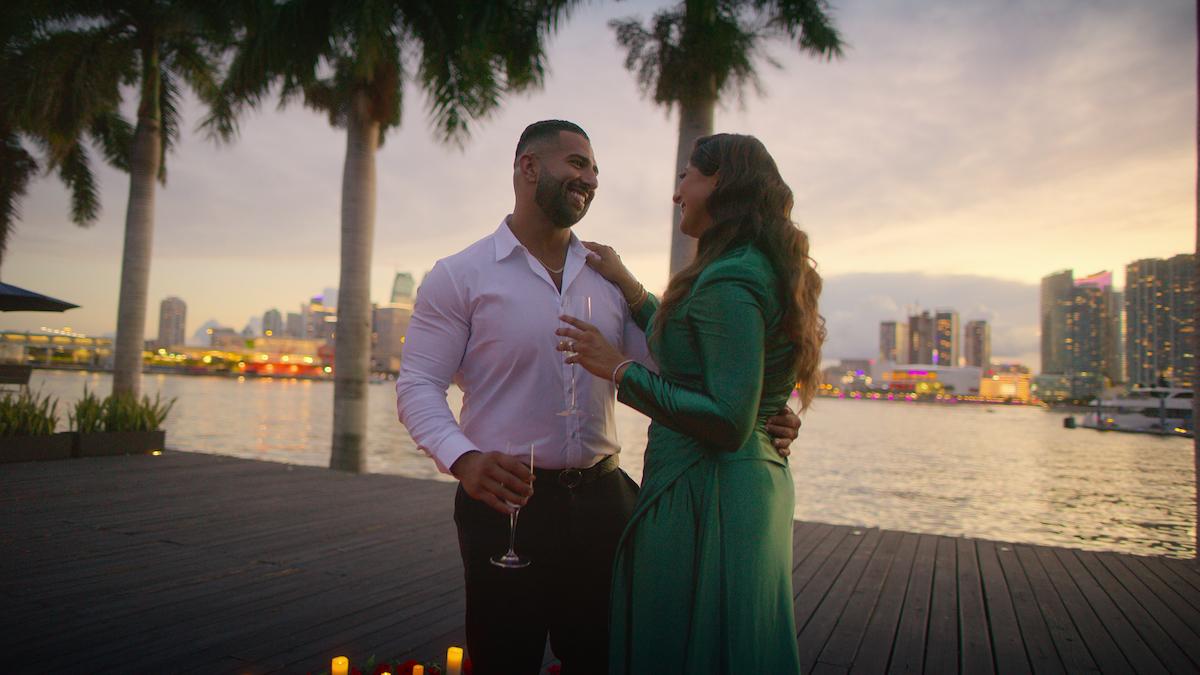 Despite not posting any photos together on their respective Instagram accounts, Arti recently commented on Jamal's gym pic from April 2023, jokingly writing, "Damn, you single?"
She also shared a video from the same exact gym, where she was joined for a workout by Indian Matchmaking co-star, Shital Patel. Jamal sweetly commented on the video, writing, "Friends that kick together stick together!"
Article continues below advertisement
So, unless Arti and Jamal are just really friendly exes, we have a good feeling that they are still together!
Now, we can't wait for the wedding — and neither can fans, who have flooded Arti's comment section. "So happy for you! Just goes to show you always have to follow your heart! You can see how much you guys love each other," one follower wrote before another added, "Your love story is legitimately my new standard to finding love."
Arti still credits Sima and 'Indian Matchmaking' for finding love, even though she used a dating app.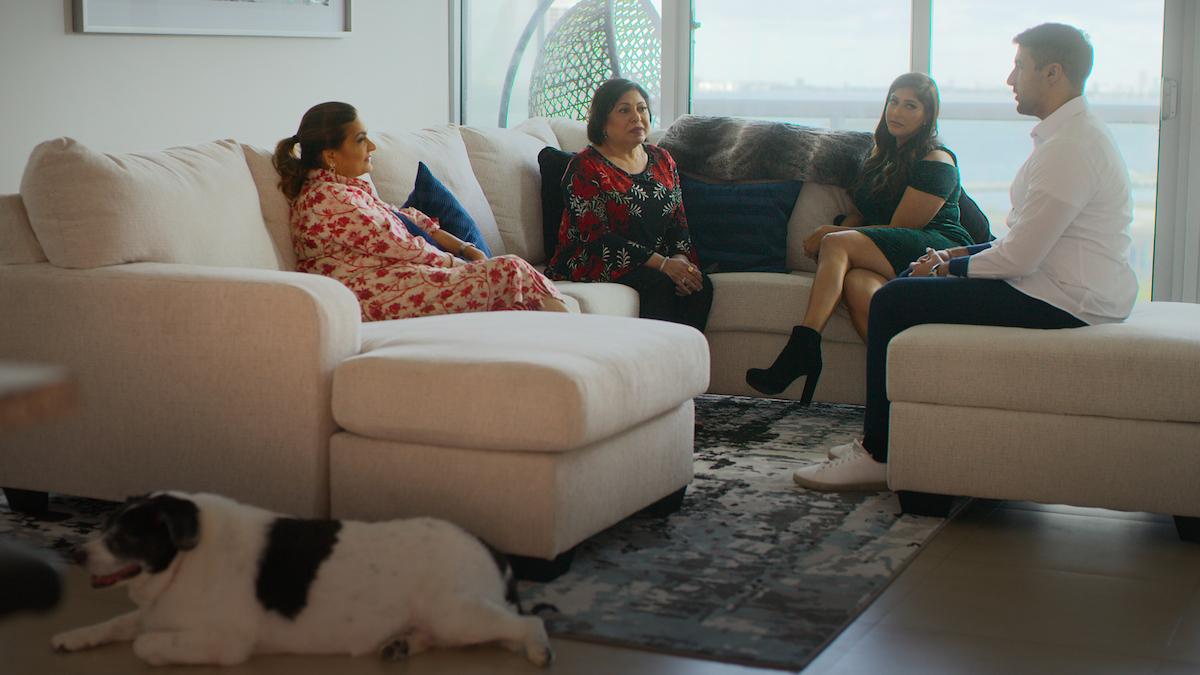 Even though Jamal was not the result of Sima's extensive collection of biodata, Arti still credits the show and Sima Aunty for helping her find love.
"Though it didn't get me a match, I think this process has taught me to grow. It has led me to a point where I feel super happy," Arti said on the show. "That I am where I'm supposed to be.
Following her engagement, Sima was the first person Arti called, and even the matchmaker had to admit Arti and Jamal are a match made in heaven.
"I've never seen her so happy before," Sima shared. "So, by that, I judged that she got a perfect life partner. Arti wanted to be a princess and Jamal has kept her like a princess. So, I think her dream is fulfilled. I pray and I bless them that they have a happy married life."
Watch Indian Matchmaking on Netflix now.