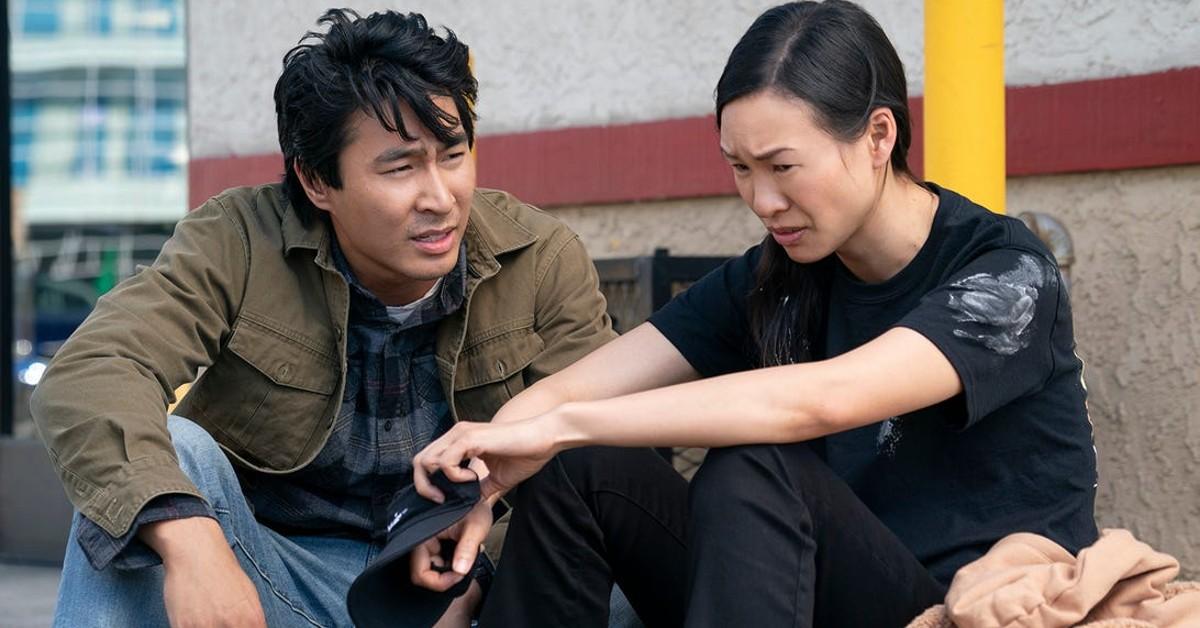 Let's Discuss the Expected Controversy Surrounding Jason Katims' Dramedy Series 'As We See It'
Any series, book, or film highlighting sensitive themes like identity, mental illness, or developmental disorders, for example, requires a delicate hand. Authentic representation and storytelling are vital for a project to be received well by nit-picky critics and its vulnerable audience. When it comes to Jason Katims' new Amazon Prime dramedy series As We See It — which focuses on the lives of three adults on the autism spectrum — it was created with the utmost care, as realism and validity were main priorities.
Article continues below advertisement
While much of the cast — including lead actors Rick Glassman, Albert Rutecki, and Sue Ann Pien — as well as several of the writers and editors, are in fact neurodivergent (something that was quite important to Jason), that doesn't necessarily equate to well-crafted, honest storytelling. In a scenario such as this, art must imitate life, and the subtle nuances between stigmatized reality and generalized fiction have the power to spark controversy.
As expected, As We See It opened up a conversation regarding the portrayal of autistic lives in entertainment — which is something we've seen before with shows like Atypical and The Good Doctor. Though As We See It has earned a stunning 92 percent on Rotten Tomatoes, some people — especially autistic people — have mixed opinions about the series.
Article continues below advertisement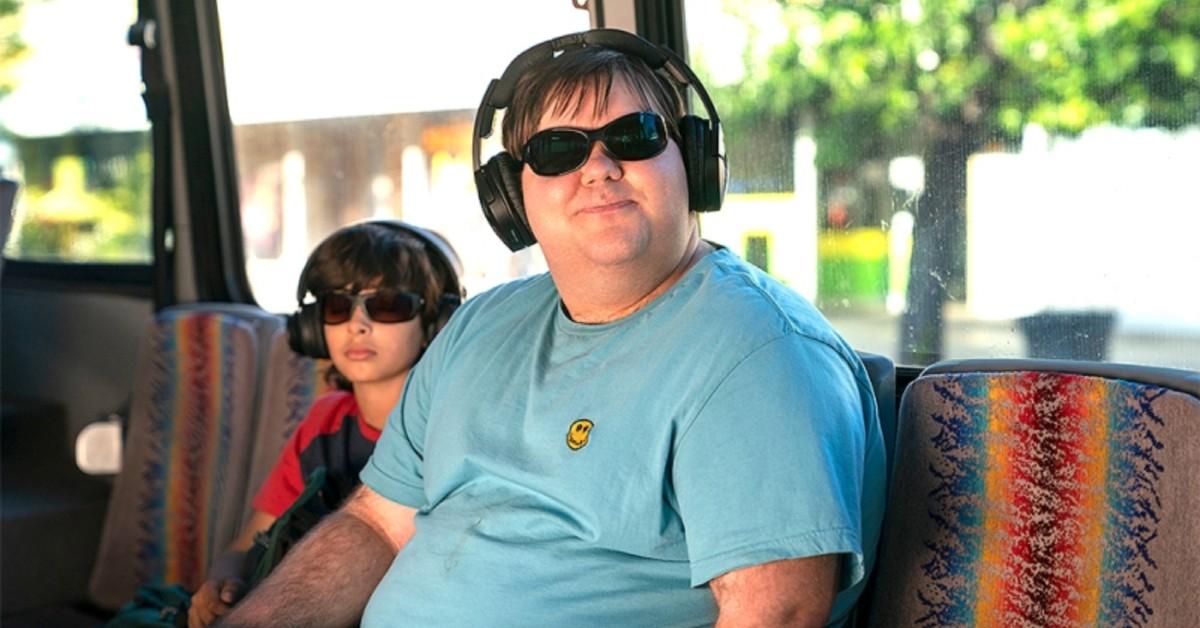 What's the controversy surrounding 'As We See It'?
While the series is receiving much praise from people from all walks of life, there are others who are slamming the show for its connection to the infamous organization Autism Speaks.
"While I was writing the script, I reached out to other people that I knew personally; we shared it with organizations like Autism Speaks to get their feedback," Jason Katims (creator of Friday Night Lights and Parenthood) told the LA Times.
Article continues below advertisement
Though it's one of the largest organizations dedicated to advocacy for autistic people, Autism Speaks probably gets the most backlash from the autistic community itself. One of the main criticisms of the organization is that it treats autism like a tragedy, a dream-killer, as if it's a malicious presence. Portraying autistic people like they are burdens is inherently wrong.
Repeatedly deeming autism an "epidemic," Autism Speaks previously stated that it set out to "cure" autism, until finally removing the phrase from its mission statement in 2016.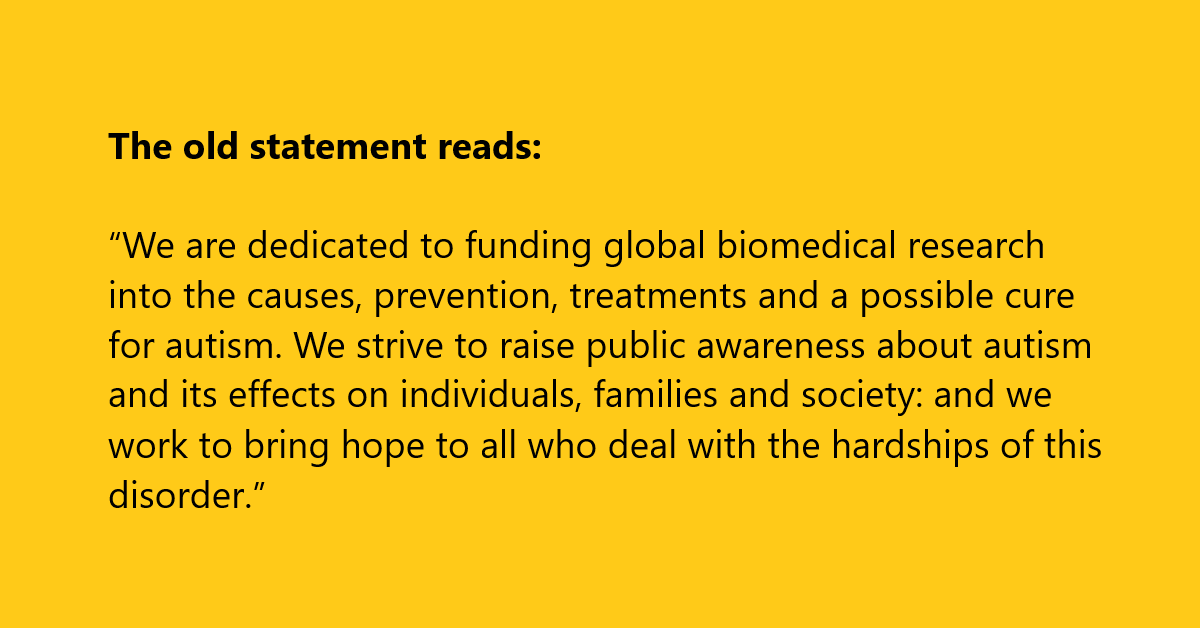 An eerie 2009 Autism Speaks ad titled "I Am Autism" still haunts the organization. It featured a threatening personified version of autism spectrum disorder. The unsettling voice introduced itself as "I am Autism...I work faster than pediatric AIDS, cancer, and diabetes combined." It went on to make statements such as "if you're happily married, I will make sure that your marriage fails" and "you're scared, and you should be." (Bafflingly, the video was directed by four-time Academy Award winner Alfonso Cuarón, who has an autistic son himself.)
Article continues below advertisement
While it's clear that Autism Speaks tried everything they could to scrub the video from the internet, you can almost always count on someone to upload a grainy version to YouTube. There's no way to accurately describe how truly unbelievable the video is, so you'll just have to watch it for yourself. (You can also read a transcript provided by the Autism Self Advocacy Network.)
Beyond the ad, Autism Speaks supports the controversial Applied Behavior Analysis (ABA) therapy — which, in a sense, aims to train people with autism to be "normal" (whatever that means). Overall, Autism Speaks has let down the autistic community for many years. No one wants to be treated like a science project.
Article continues below advertisement
Many autistic people spoke out about the issues displayed in 'As We See It' via Twitter.
In response to Jason Katims approaching Autism Speaks for feedback on his script, Sarah Stanton — an autistic, disabled writer and advocate — took to Twitter to share her thoughts. "Don't watch this show. My dude went to a hate group for feedback instead of #ActuallyAutistic people. #AsWeSeeIt, my arse," she tweeted.
Article continues below advertisement
Mx. Charis Hill — another autistic, disabled writer and advocate — also bashed the series after viewing it and attending a panel. "The actors are great. The show is a trope. The panel was ableist," they tweeted. They left the panel after 10 minutes of anger and discomfort.
"I had ABA [applied behavior analysis] vibes within the 1st minute of watching," they continued in a thread. "It was too accurate, literally, regarding the allistic perspective. It wasn't a script. It was real life. Many allistics will love it. Autistic people will just stim anxiously, as I did the whole time."
For those who don't know, an allistic person is simply a non-autistic person. Seemingly, the critique is that the show does not serve autistic people.
Article continues below advertisement
But there are others, proudly on the spectrum, who warmly saw themselves in the characters. Autistic writer Elly Belle tweeted about how badly they want "non-autistic people AND autistic people to watch [the show] and laugh, cry, feel."
"It's the first piece of media I've seen that gets autism right," the enthusiastic tweet continued.
Google user Deborah Eberhard, who's admittedly not on the spectrum, adored the series for other personal reasons. "As a mother and guardian, this show was the most realistic portrayal I've ever seen in a series," she wrote. "I laughed and cried as I saw so many of our very own life moments acted out on screen."
All things considered, maybe it's time an actually autistic person create a television show about autistic people.
All eight episodes of As We See It are currently available to stream on Amazon Prime Video.