Ashe From 'Temptation Island' Opens up About Being "Misgendered" on the Show (EXCLUSIVE)
'Temptation Island' Season 4 star Ashe's pronouns aren't explained or addressed in the show, and Ashe is incorrectly referred to as she and her.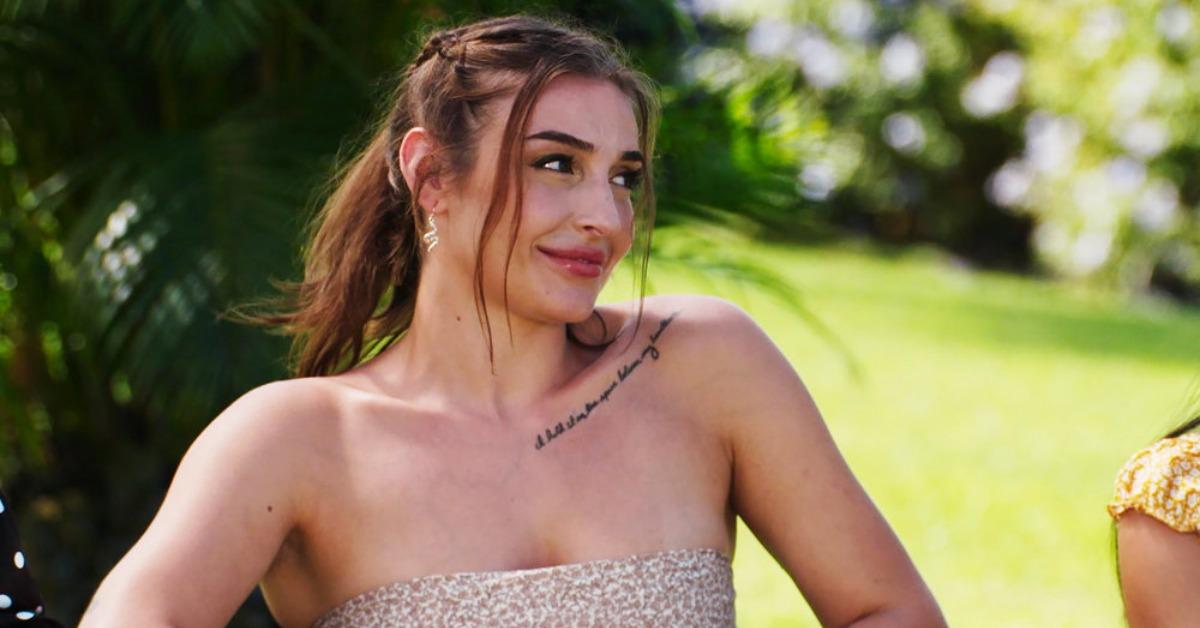 Whether or not any of the Season 4 couples on Temptation Island work out, fans are rooting for Ashe to get their happily ever after. Their boyfriend, Hania, continues to disappoint them, and there doesn't seem to be a future where Ashe is actually happy in a relationship with Hania.
Outside of the show, Ashe has gained fans in the LGBTQ community because of their openness about their pronouns, which are they/them.
Article continues below advertisement
But why doesn't Temptation Island seem to recognize Ashe's pronouns? They are referred to as Hania's girlfriend and she/her in every instance. But on Instagram, Ashe says they are nonbinary and uses they/them pronouns.
Although Ashe doesn't talk about this on the show, fans who have flocked to Ashe's Instagram want to know what's up. Distractify spoke exclusively with Ashe to gain some insight.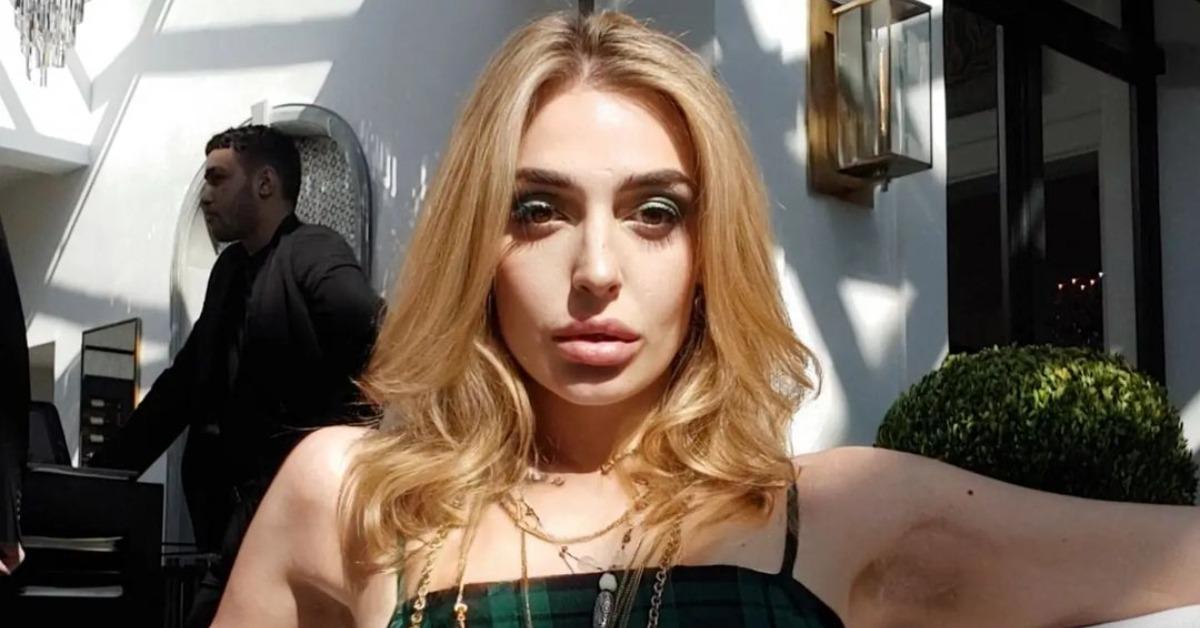 Article continues below advertisement
Why aren't Ashe's pronouns correct on 'Temptation Island'?
No one attached to Temptation Island has come out to explain why Ashe's pronouns aren't correct in the show. And when a fan asked Ashe on Instagram why the show doesn't "acknowledge" their pronouns, Ashe replied, "That is a question I don't have the answer to."
When we asked Ashe, they shared that they recognized they were "misgendered" by producers even though they made it clear in their application what their pronouns were.
"The thing that I learned how to do early on is just kind of, like, make all of the people around you comfortable. You'll get over it. And honestly, the show kind of got me to this point where I'm like, 'I'm really tired of just letting other people be comfortable over me,'" Ashe shared. "But I have thought about [why my pronouns aren't addressed in the show]. And maybe it was done out of like, ease. It could be hard to try and get that on camera."
Article continues below advertisement
One fan tweeted that Ashe's pronouns are they/them and urged other viewers not to ignore that. Another fan tweeted back that they didn't know about Ashe's pronouns. So fans are definitely coming together to look out for Ashe.
When another fan tweeted about it, Ashe responded on Twitter that they are "nonbinary and autistic" and producers "knew both [and] it is a shame."
Article continues below advertisement
Ashe told Distractify they aren't upset with producers.
"I'm not mad about it," they said. "I understand how difficult TV production is. So hopefully, this was a learning experience. And they maybe use it to their advantage."
Ashe is also open about other parts of their life on Instagram.
Ashe also includes in their Instagram bio the fact that they are autistic, which Temptation Island also doesn't address. Maybe the show's producers thought it best to only include aspects of the cast members' lives that have to do with their relationships.
But fans are definitely taking notice of what isn't included about the couples.
Article continues below advertisement
Ashe and Hania seem doomed from the start.
While it's hard to say right now if Hania and Ashe are still together following Season 4 of Temptation Island, they don't get off to the best start. Ashe finds it easy to move on with one of the singles because of Hania's continued flirting with women, which is also something he did outside of the show as well. And Ashe starts to see the light, in a way, as they realize Hania may not ever change.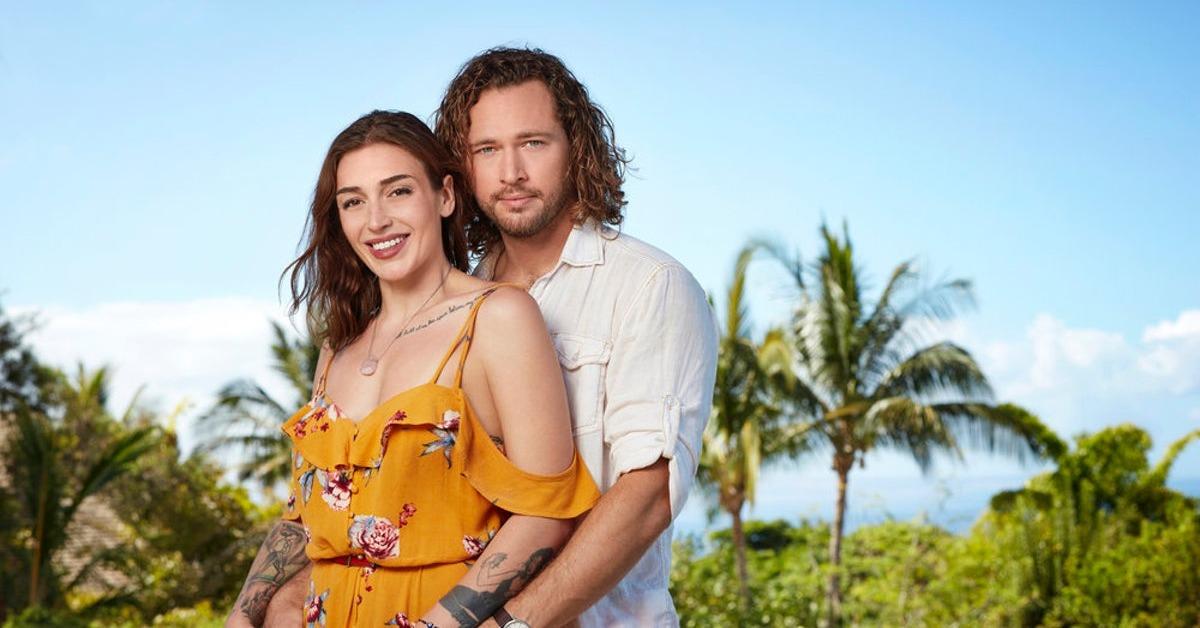 Luckily, Ashe now has tons of fans rallying behind them. They all just want Ashe to be happy and get everything they deserve. Which, according to most fans, is to be as far away from Hania as possible.
Watch Temptation Island on Wednesdays at 10 p.m. EST on USA.