Madelyn "Juicy" Rusinyak Talks 'Temptation Island' Season 4 Red Flags, Cheating, and More (EXCLUSIVE)
Season 4 of 'Temptation Island' features four couples ready to test their relationships, so who among them is the most likely to cheat?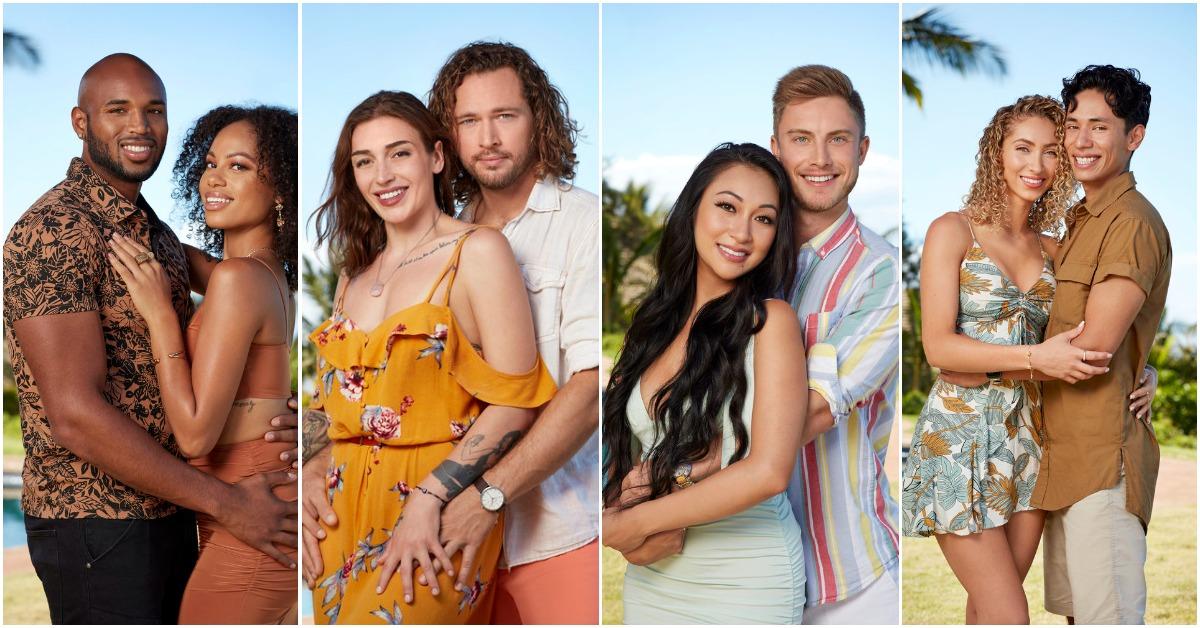 Every season on Temptation Island, there's at least one couple who cheats. And even if they manage to work through their issues, there are always a couple of cast members who act shady from the start. Season 4 is no different.
Distractify spoke exclusively with Season 4 single Madelyn Rusinyak, aka Juicy, who dished about who she had a suspicious eye on right from the start.
Article continues below advertisement
Right at the start of Season 4 of Temptation Island, there are a few cast members who seem like they have the potential to cheat. With a group of gorgeous singles put on the island to literally tempt couples into straying, it's easy to see from the season premiere alone that there are a few people who might be ready to be wooed away from their partners.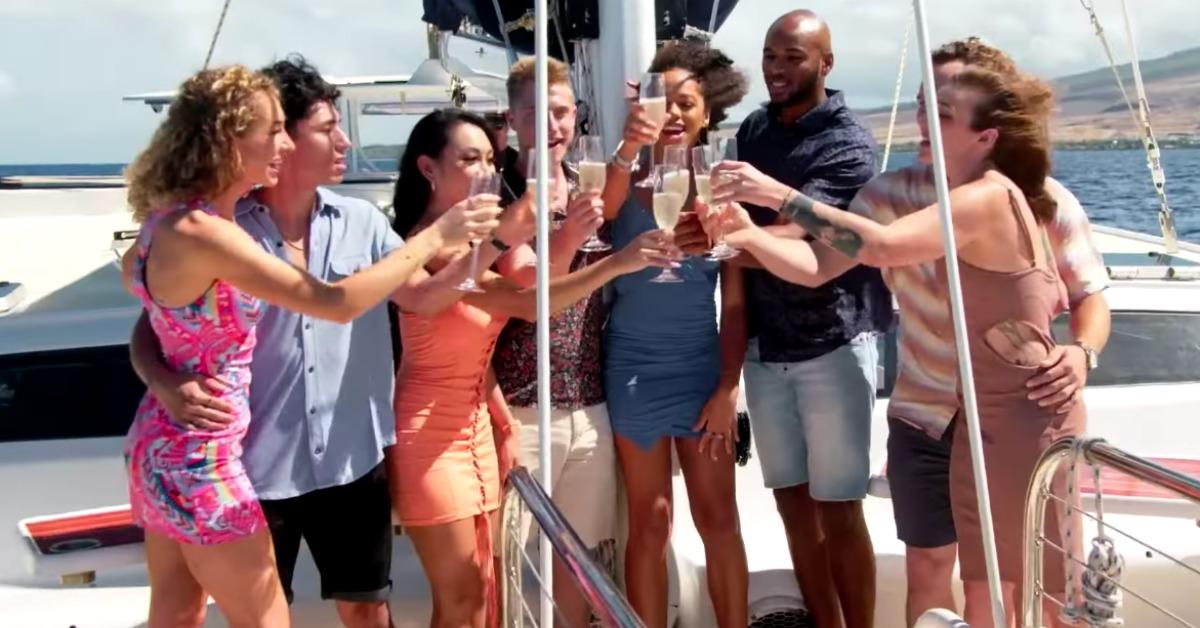 Article continues below advertisement
Which couples on 'Temptation Island' Season 4 cheat?
The Season 4 couples are Hania and Ashe, who have been together a year and a half; college sweethearts Gillian and Edgar, who have been together for four years; Iris and Luke, who have had a tumultuous four years together; and Ashley and Lascelles, who have been together for seven years.
Ashe, who is non-binary and prefers the pronouns they / them, is the first cast member to be unfaithful in their relationship. They kiss Taylor in a shared bed despite the barrier of pillows they place between them. They kiss him a couple of more times and, it seems, Ashe has one foot out the door in their relationship with Hania.
In the April 13, 2022 episode, Ashe takes things a bit further when they actually hook up with Taylor. And they have no regrets.
Article continues below advertisement
The same episode sees Gillian officially cheat on her boyfriend, Edgar. She shares a couple of kisses with one of the singles, Tommy. And, although she says she feels guilty when she sees Edgar's response in a confessional video, there may be no going back for her.
In the April 20, 2022 episode, Lascelles goes all in with Trace, the one single he connects with. In fact, he tells her that Ashley is now in his past and he sees Trace as his future. He even tells her he loves her and he kisses her.
Article continues below advertisement
When Distractify spoke with Madelyn about who she saw as a red flag from the start, she called out one specific cast member. She didn't say if this cast member does actually stray or if all of the couples work out in the end, but she shared that she noticed a wandering eye right away.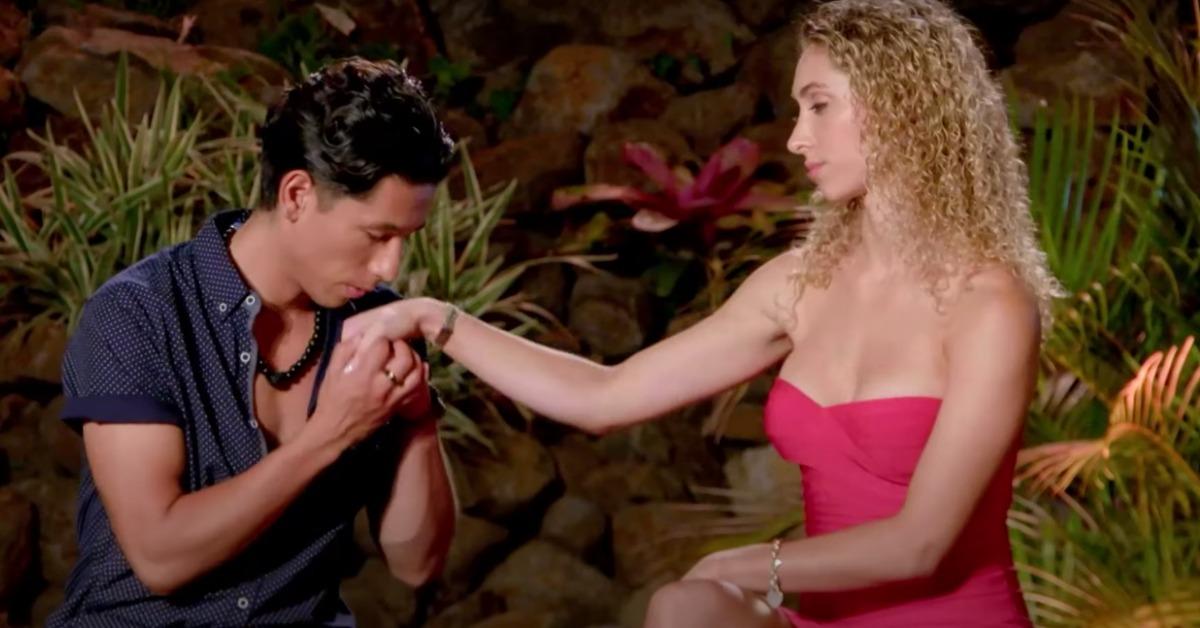 Article continues below advertisement
"So Lascelles would say things as people would walk by and it shows you know, in the first episode," Madelyn said. "We'd be like, 'Oh, all right, OK.' And I was thinking, you know that man, he's gonna cheat."
Again, Madelyn couldn't reveal if Lascelles does in fact cheat on his longtime girlfriend Ashley in Season 4 of Temptation Island beyond the kiss we've seen. But if there's no hope for him and Ashley, one of the stronger couples of the season, the rest of us are pretty much doomed.
To be fair, Lascelles's girlfriend, Ashley, also makes an emotional connection with one of the singles in the season premiere. Maybe she and Lascelles mutually decide to leave the island with other people. Right now, that certainly seems possible.
Article continues below advertisement
In the April 27, 2022 episode, Ashley kisses one of the singles, Blake, and says it " feels magical." In the same episode, Edgar and Marissa take their flirtations to the next level when they sleep together. Now, it's unclear how much of a future Edgar and Gillian have after Temptation Island.
Article continues below advertisement
'Temptation Island' fans thought Luke would be the one to look out for.
Luke and Iris came into Temptation Island with a spotty record. Iris had caught Luke texting other women before and although she took him back, trust had become a big issue for them. It didn't help matters in the season premiere when Luke told the single women that if Iris cheated on him first, he would have "free rein."
Some Temptation Island fans were sure he'll be the first to cross the line. So far, however, he has mostly worked on himself.
Other fans think Hania and Ashe shouldn't even be on the show.
Ashe plans to move to a new state and they're with Hania on the show to see if they can make an open relationship work. If it works out on the island, then they know they'll be able to handle a similar relationship out in the real world. And let us not forget that Ashe cheats on Hania multiple times this season.
Article continues below advertisement
In the April 6, 2022 episode, Hania gives one of the singles a hickey on her thigh. While that's not exactly a kiss, per se, it's a roundabout way of cheating as well. And in the April 13, 2022 episode, Hania is ready to share his bed with one of the women, though they don't hook up.
As one fan noted on reddit, Hania doesn't appear to be invested in his relationship enough to try to make Ashe happy once they're finished filming.
"I just don't think being around a bunch of single women perpetually in bikinis is going to make him realize he wants Ashe when he's already trying to do the open relationship thing," the redditor shared in their post. "If all the time they spent together doesn't mean anything at [this] point then I don't think the show can do much for them."
Watch Temptation Island on Wednesdays at 10 p.m. EST on USA.