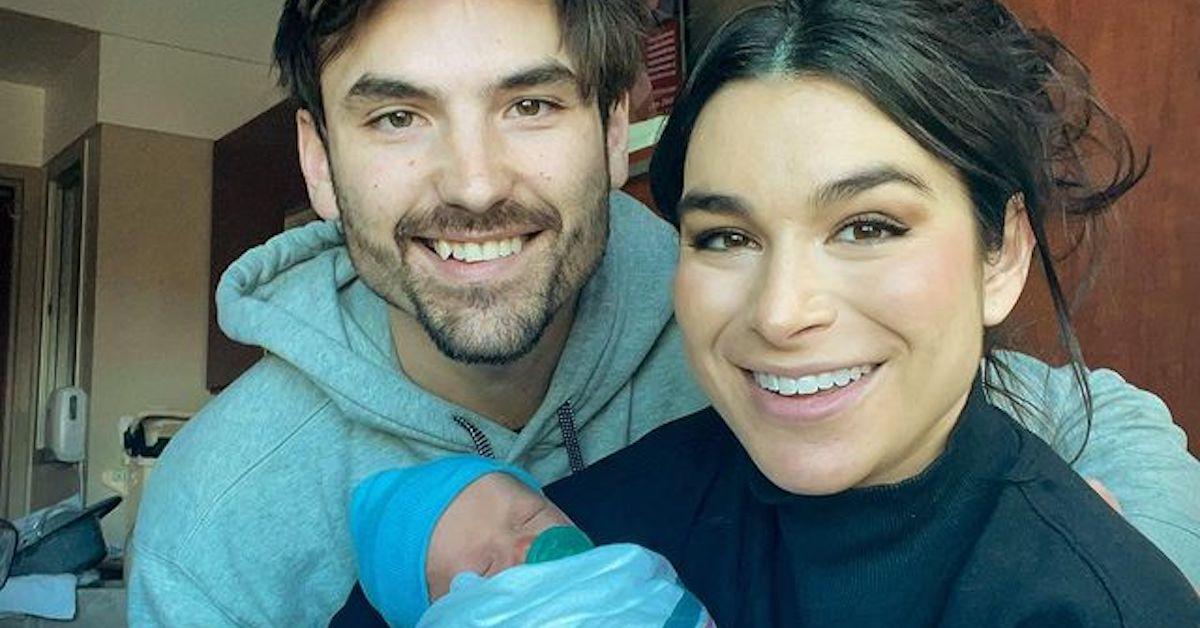 Ashley Iaconetti and Jared Haibon on Explaining Love Story to Son, Why They Won't Show Him Certain Episodes (EXCLUSIVE)
Those who tuned in to Season 2 of Bachelor in Paradise in 2015 would probably not have anticipated that Jared Haibon and Ashley Iaconetti would have one of the most successful and long-lasting connections in the entire Bachelor franchise.
Jared, who first appeared on Kaitlyn Bristowe's season of The Bachelorette, and Ashley, who competed for Chris Soules' heart on The Bachelor, connected on the beach in Mexico — but their journey wasn't smooth sailing. While Ashley made her feelings for Jared known early on in the show, it took the Bachelorette alum some time to reciprocate.
Article continues below advertisement
Long after Season 2 ended, the stars revealed that they were dating in a 2018 YouTube video. Jared later proposed on the BiP beach a few months later, and the pair got married in 2019. Jared and Ashley had their first child together, Dawson Dimitri Brady Haibon, on Jan. 31, 2022.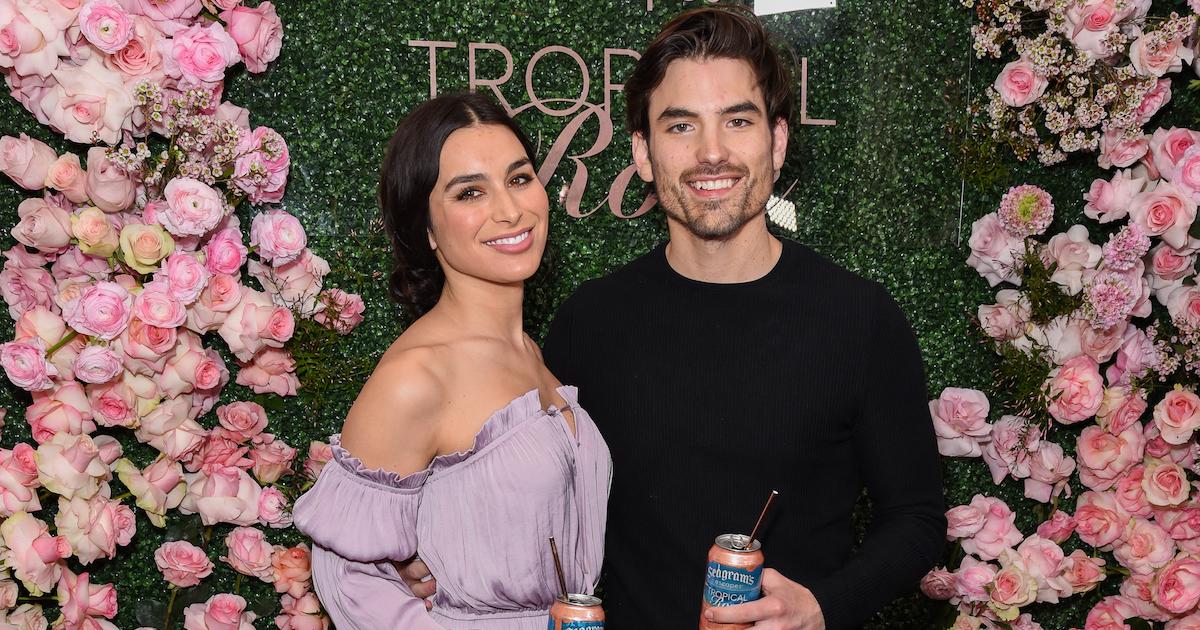 Article continues below advertisement
Their love story is certainly one for the Bachelor books, and both Ashley and Jared spoke exclusively with Distractify about their first days of parenthood, their plans to tell their son about their fated reality TV meeting, and how hopeful singletons can start their own unique connections with the Virgin Atlantic Tickets to Love campaign.
Jared and Ashley share what makes them "excited" about sharing their 'Bachelor in Paradise' journey with their son.
While Ashley and Jared really fell in love off-camera, the two first explored their potential romantic connection while the cameras were rolling on Bachelor in Paradise.
Now that the spouses are officially parents, fans of the franchise may be wondering if the two have thought about what they'll share with their son, Dawson, about their TV meeting.
Article continues below advertisement
"I'm just going to tell him how it is and how it went down," Ashley said to Distractify. "He'll see it and he'll watch some episodes. There will be some episodes that we won't show, because there's no need to revisit those."
The Ben and Ashley I Almost Famous Podcast said that her son will find out about his parents' time on TV sooner rather than later.
"There's nothing I would be embarrassed of," Ashley added. "He's going to know that we were on TV before he goes to school."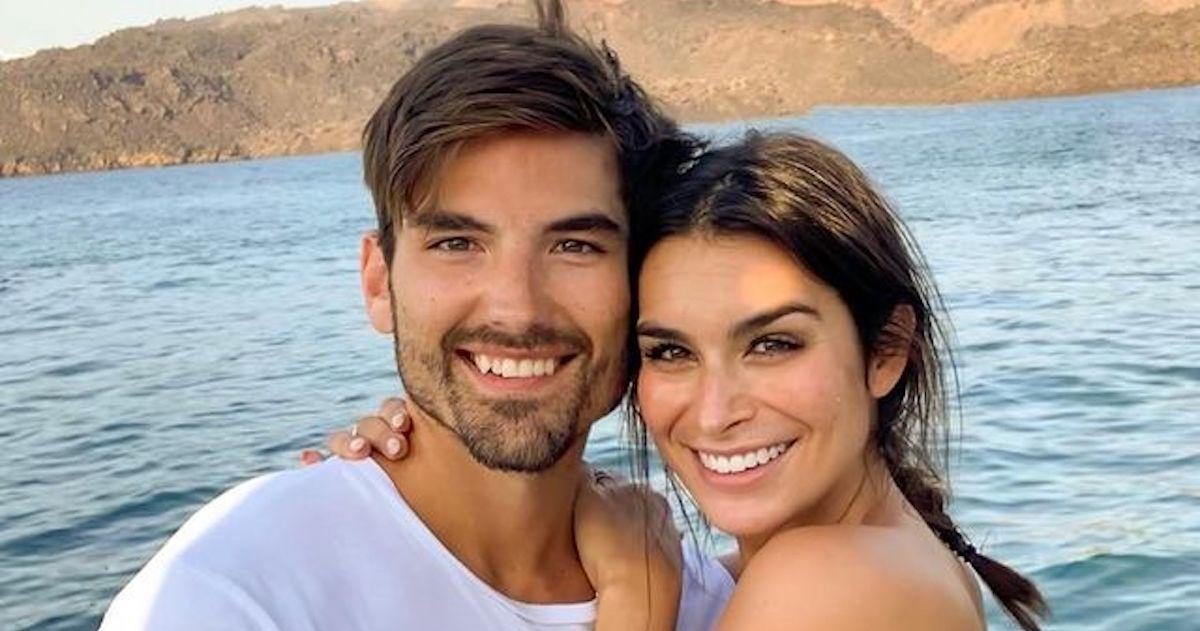 Article continues below advertisement
Once Dawson gets older, Jared is also looking forward to sharing his love story — and why the imperfections made it so special.
"I'm excited to show him what happened and to talk to him about the lessons that we learned in our relationship and in our lives. Because I do think that what Ashley and I went through is far more common, and I want to let him know that there will be ups and downs, whoever he is with. It's not always going to be perfect," Jared said.
"With all other Bachelor couples, I can't really think of any other one that had such hardships on TV," he added. "The kid can watch their parents and be like, 'Oh, you two are a fairytale.'"
Jared and Ashley may not have had a typical fairytale Bachelor love story while the cameras were rolling, but their bond is one that allows viewers to continue to have faith in the franchise.
Article continues below advertisement
The Bachelor Nation stars have dating advice for those who are looking for a love story like theirs.
Ahead of Valentine's Day, Jared partnered with Virgin Atlantic to help hopeful singletons embark on their own epic love story. Until Feb. 13, single Americans can enter the Tickets to Love contest to win a March 11 flight from JFK to London in the Virgin Atlantic Upper Class cabin, and a weekend stay at The Standard Hotel in London. Before they take off, the winners will spend time in the Virgin Atlantic Clubhouse, and will get some dating advice from Jared himself.
Article continues below advertisement
As a couple whose own relationship started in an unconventional manner when they were in a different country and away from the stresses of their day-to-day lives, Jared and Ashley have some words of wisdom for the potential winners.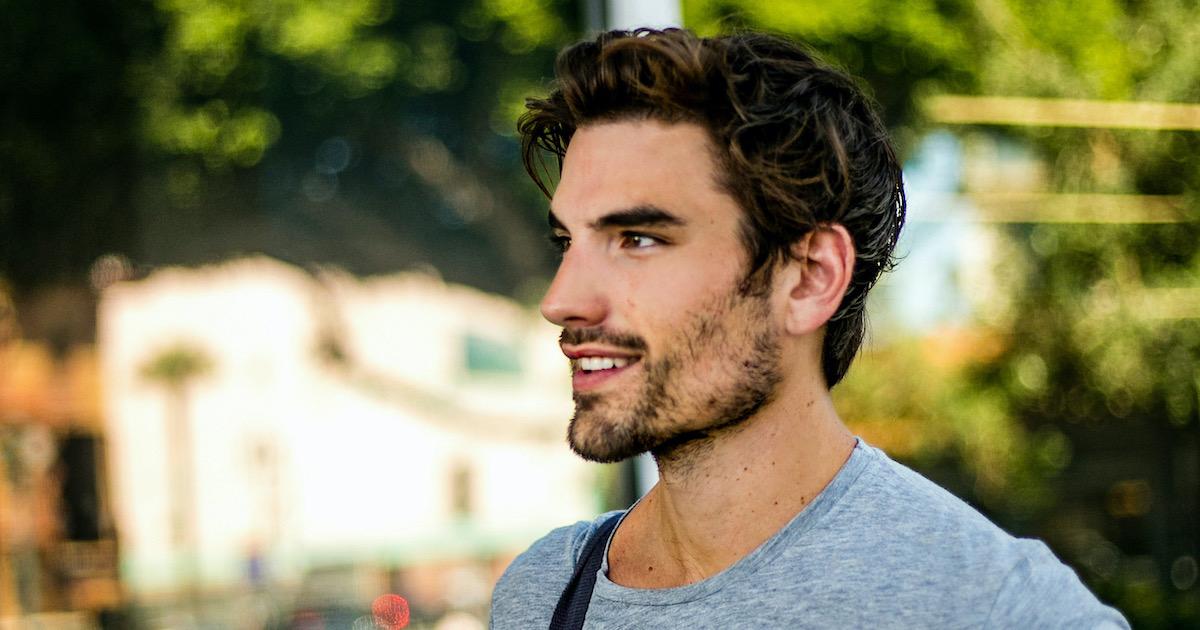 Article continues below advertisement
"Being out of your comfort zone with other people who are out of their comfort zones always creates a bond," Ashley shared, drawing parallels between her Bachelor in Paradise experience and the Tickets to Love opportunity. "Whenever you're on vacation, you're more relaxed and open to mingling with other people... You could go into it with that easy breezy-ness and actually find something."
Jared also encouraged applicants and the eventual winners to be open-minded.
"Don't overthink things. Life happens fast, and if you're not ready for it, it's going to blow right past you. For a long time, I had this idea of who I think I should have ended up with — with personality qualities and characteristics. Ashley's the complete opposite of that," Jared said. "I'm so lucky that I became open to the idea of dating someone like Ashley because then I realized that this is the person that I should be with, not who I'd made up in my head."
Article continues below advertisement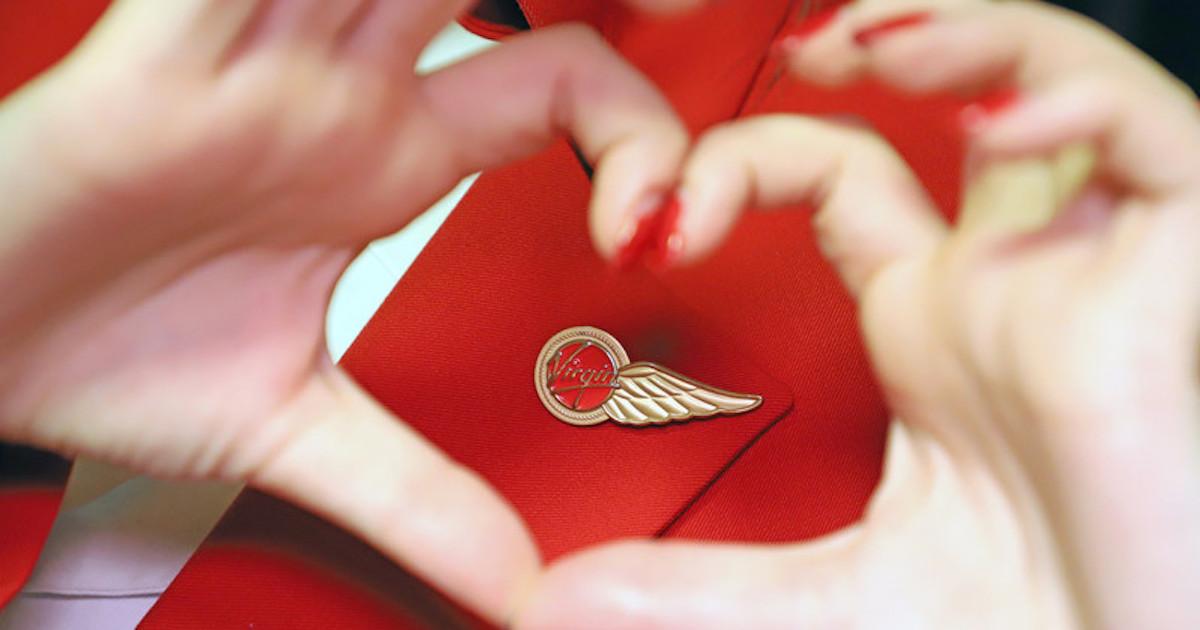 You can learn more about the Tickets to Love Giveaway, and enter to win here.
The Bachelor airs on Mondays at 8 p.m. EST on ABC.