'Teen Mom's Ashley Jones Addresses Pregnancy Rumors on Instagram
The newest teen mom spinoff Teen Mom: The Next Chapter not only brings together moms from the two biggest shows in the franchise (Teen Mom OG and Teen Mom 2), but it also brings the drama. And despite the drama that cast member Ashley Jones finds herself in during the inaugural season, she has even more going on outside of the show, including her relationship with her husband Bariki "Bar" Smith and getting through nursing school.
Article continues below advertisement
People have also been wondering about whether Ashley is pregnant again. There are rumors about on-set drama between Ashley and Briana DeJesus during the filming of Teen Mom: Family Reunion, but for some, those rumors take a backseat to the possibility that she's having another baby.
Here's what we know.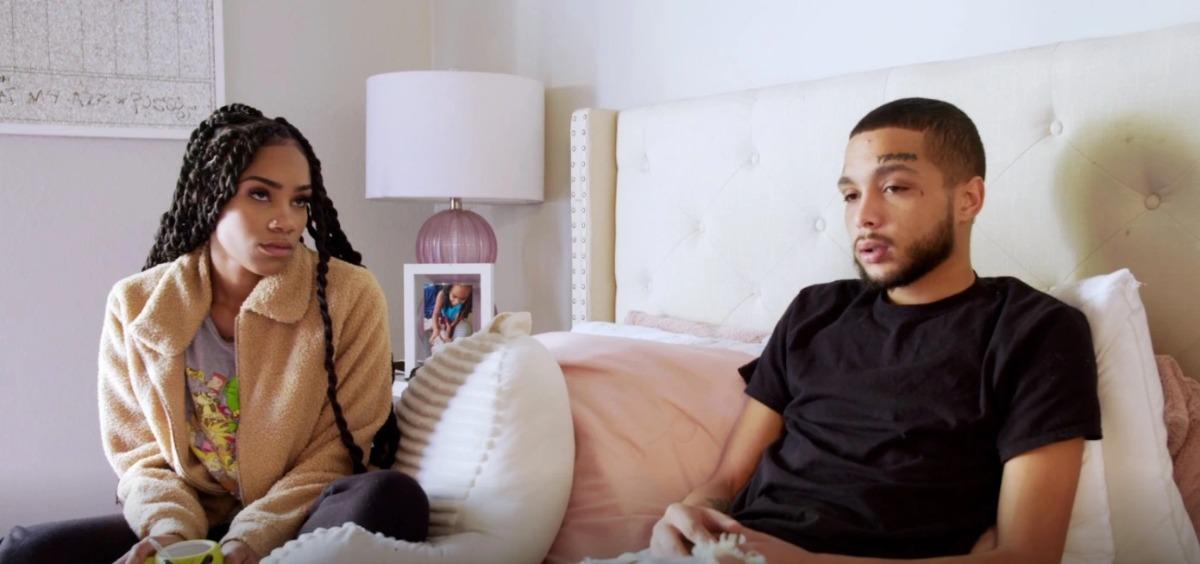 Article continues below advertisement
Is Ashley Jones from 'Teen Mom: The Next Chapter' pregnant?
On Sept. 2, 2022, Ashley took to her Instagram Stories to address the rumors of a potential pregnancy.
"As for me being pregnant, yes, I am," Ashley revealed, after she also addressed the rumors of fighting that took place between herself, Briana (and their respective mothers) on the set of Teen Mom: Family Reunion Season 2.
However, as time has gone on, people have continued to wonder whether Ashley is indeed expecting another child. In November of 2022, she posted a TikTok of herself dancing with Bar. In the comments, someone wrote, "I'm confused. Didn't they say she was pregnant?"
Ashley responded to this comment with a comment that has since been deleted (per The Sun)., saying, "I know you guys are wondering but I'm not in a space to disclose that. I'm still processing. Thank you for being concerned."
Article continues below advertisement
Ashley doesn't appear to have addressed the rumors in any other social media posts. Obviously, since it's a sensitive topic, viewers and fans will simply have to wait until Ashely chooses to disclose further information — which she may not do at all, as it entirely understandable.
Article continues below advertisement
Ashley's husband Bar was in rehab during Season 1 of 'Teen Mom: The Next Chapter.'
In a trailer that was released ahead of the series premiere of Teen Mom: The Next Chapter, fans learned that Bar was in rehab for a portion of filming. He was candid before on Teen Mom 2 about his struggles with alcohol and now, it seems, rehab is what he needs to get back on the right path.
Bar was also charged with a DUI prior to Season 11 and he ran into further trouble with the law when he was arrested for willful discharge of a firearm.
Most recently, Bar was arrested in Nevada and charged with being a fugitive from another state. Ashley and Bar recently relocated to Nevada from California with their daughter Holly, and it looks like charges from their home state followed Bar to Nevada.
Article continues below advertisement
According to In Touch, there's no bond or release date set at this time. Chances are, some of this will spill into Ashley's storyline during Teen Mom: Family Reunion Season 2.
There's honestly never a dull moment when it comes to her life both in and outside of the Teen Mom franchise.
Watch Teen Mom: The Next Chapter on Tuesdays at 8 p.m. EST on MTV.