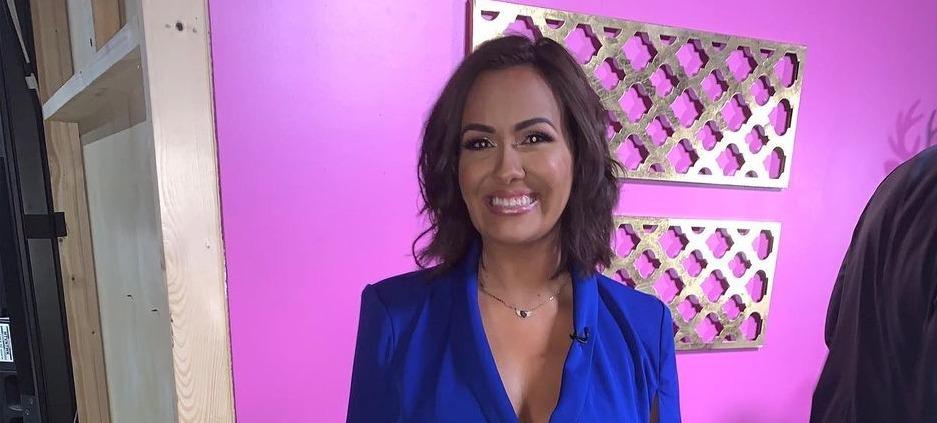 Briana DeJesus Has a Spotty Dating Record on 'Teen Mom 2'
By Chrissy Bobic

May. 3 2021, Updated 5:22 p.m. ET
The last thing Briana DeJesus probably needs amid a pandemic is a boyfriend. But in the Nov. 17, 2020 episode of Teen Mom 2, she kind of / sort of introduced her newest beau to the world.
She did her best to keep his identity hidden so they could take a trip to Puerto Rico, but that hasn't stopped fans from speculating hard on who he is and where he's from. Now, Briana has finally come forward with some more details about her new man.
Article continues below advertisement
Even though Briana hasn't been as open with her new beau on social media, it seems he's definitely in her life. And with the new season of Teen Mom 2 rounding the corner, Briana was forced to address the rumors about her new boyfriend. She doesn't have the best track record, but maybe things will end differently this time. For now, however, fans are curious about who the heck he is.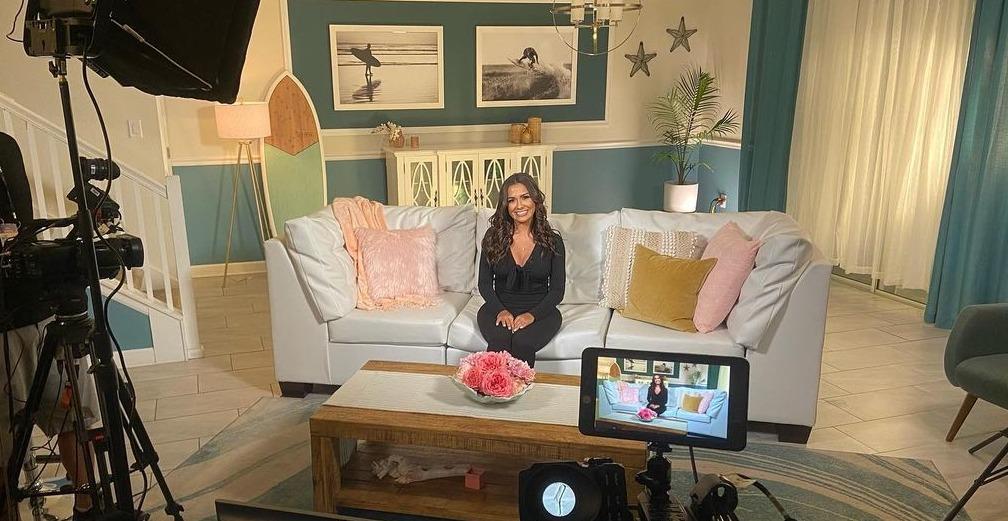 Article continues below advertisement
Briana DeJesus hid her new boyfriend's identity during her Puerto Rico trip on 'Teen Mom 2.'
When Briana sort of introduced her new boyfriend on Teen Mom 2, she did her best to keep his identity a secret. She also shared that he might not be totally available at the moment, which could mean she chose to keep his identity secret because he was dating someone else at the time.
Fans on Twitter have speculated that he's married, and that's why Briana isn't quick to introduce him to the world. It doesn't look like Briana has shared any photos of her new mystery boyfriend on Instagram, so, at this time, all fans have is wild speculation, and that's not a great thing. Luckily, Briana has finally come forward with the truth about why her new boyfriend is keeping things private.
Article continues below advertisement
Briana explained to E! News why she's not open about the details of her new boyfriend. "We've been taking it very slow. I try not to keep him around the cameras too much because he's not very comfortable. He's still very shy, and he doesn't really understand the whole TV life, so I try to keep him separate as much as I can, which is a struggle for me because I feel like I'm living a triple life: mom life, TV life, and then girlfriend life," she said.
Article continues below advertisement
Briana's new boyfriend on 'Teen Mom 2' is also named Javi.
In September 2020, Briana revealed to Celeb magazine that she was dating a Florida tattoo artist by the name of Javier Gonzalez, or Javi. Yes, another Javi. At the time, she said things were "going really well." When confirming this to E! News, Briana admitted, "His name is Javi, which is weird, I know."
Article continues below advertisement
After Briana's bad luck with boys, it seems like she's really trying to learn from her past mistakes and make sure that this Javi is a keeper.
She explained, "I think that was the wrong thing that I did in my past relationships. I put it all out there and sometimes, certain people can't handle it, or they're not ready for it. I have to respect his wishes and his decisions, and he's OK with people knowing about us, but he'd rather keep some stuff private, and I understand and I get it."
Interestingly enough, although Briana and Javi 2 seem to be getting pretty serious, Briana doesn't call him her "boyfriend" in front of her daughters. Javi is also the father of two, and in order to spare their kids of any confusion or attachment, they just call each other friends. "We're trying to keep that title away from the kids until we've established what's going on between both of us," Briana shared.
Article continues below advertisement
Is Briana quitting 'Teen Mom 2' since her new boyfriend is keeping things private?
Ahead of Season 10 of Teen Mom 2, there were rumors about Briana quitting the show. Like so many other young moms who have gone through the franchise, Briana had grown tired of the way the producers edit episodes. She took to Twitter to call out MTV for being able to "pick and choose what matters and what doesn't" and said she would be OK no longer filming.
Article continues below advertisement
Although it seemed that beef was squashed thanks to a little gift from the Teen Mom 2 producers, fans are now wondering if she'll be returning to Season 11 now that her new boyfriend is much more private.
Although Javi isn't too interested in publicity, Teen Mom 2 is a major part of Briana's life, so it would be pretty impossible for her to juggle both her relationship and her public image without at least a little Javi on the show.
However, we actually see Briana go into his tattoo shop in the trailer for the new season of Teen Mom 2, and Briana confirmed that we would get to meet the new Javi, at least a little bit! "He's going to be on Teen Mom — I think an episode or two — but I try my very hardest not to film with him."
Watch Teen Mom 2 on Tuesdays at 8 p.m. EST on MTV.