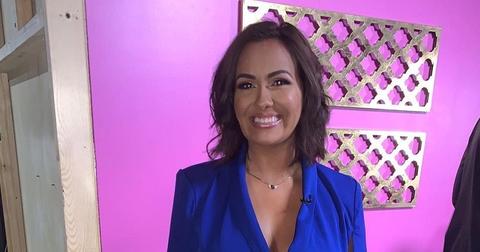 Briana DeJesus Has a Spotty Dating Record on 'Teen Mom 2'
By Chrissy Bobic

Nov. 18 2020, Published 2:50 p.m. ET
The last thing Briana DeJesus probably needs amid a pandemic is a boyfriend. But in the Nov. 17 episode of Teen Mom 2, she kind of / sort of introduced her newest beau to the world. She did her best to keep his identity hidden so they could take a trip to Puerto Rico, but that hasn't stopped fans from speculating hard on who he is, where he's from, and if it's serious between them already.
Article continues below advertisement
Let's not forget that Briana doesn't have the best track record with taking men on vacations. The last time she traveled to go on what was supposed to be a romantic getaway, she had an awkward time with her now ex-boyfriend John Rodriguez who she was on the verge of breaking up with anyway. Maybe things will end differently this time. For now, however, fans are curious about who the heck he is.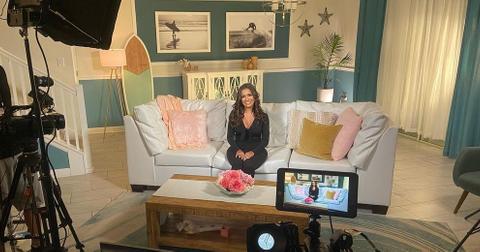 Article continues below advertisement
Briana DeJesus hid her new boyfriend's identity during her Puerto Rico trip on 'Teen Mom 2.'
When Briana introduced, but not really introduced, her new boyfriend on Teen Mom 2, she did her best to keep his identity a secret. She also shared that he might not be totally available at the moment, which could mean she chose to keep his identity secret because he was dating someone else at the time.
Fans on Twitter have speculated that he's married and that's why Briana isn't quick to introduce him to the world. If that's the case, things could get even messier as the season goes on. It doesn't look like Briana has shared any photos of her new mystery boyfriend on Instagram or any from her trip to Puerto Rico at all. So at this time, all fans have is wild speculation and that's not a great thing.
Article continues below advertisement
In September 2020, Briana revealed to Celeb magazine that she was dating a Florida tattoo artist by the name of Javier Gonzalez, or Javi. Yes, another Javi. At the time, she said things were "going really well," It's unclear if it's the same guy she took to Puerto Rico, but if it is, then things could be getting serious.
Article continues below advertisement
Is Briana quitting 'Teen Mom 2'?
Ahead of Season 10 of Teen Mom 2, there were rumors about Briana quitting the show. Like so many other young moms who have gone through the franchise, Briana had grown tired of the way the producers edit episodes. She took to Twitter to call out MTV for being able to "pick and choose what matters and what doesn't" and said she would be OK no longer filming.
Article continues below advertisement
Some time afterward, she shared in her Instagram Stories that MTV had sent her flowers with a card thanking her and her family for being on the show. It seemed that, at the time, the beef was squashed and that Briana isn't quitting Teen Mom 2 after all. And with a show that helps her afford the luxury of vacations as she pleases, can you really blame her?
Briana DeJesus is also facing some legal troubles.
Despite things going seemingly well in her private life for once (no STDs as of late and little Teen Mom-related drama at the moment), Briana recently ran into legal trouble with the construction company that worked on her new townhome. She has been sued for more than $5,000 amid claims that she failed to fully pay a construction company for work on her new home.
Another day, another bit of drama with Briana.
Watch Teen Mom 2 on Tuesdays at 8 p.m. ET on MTV.