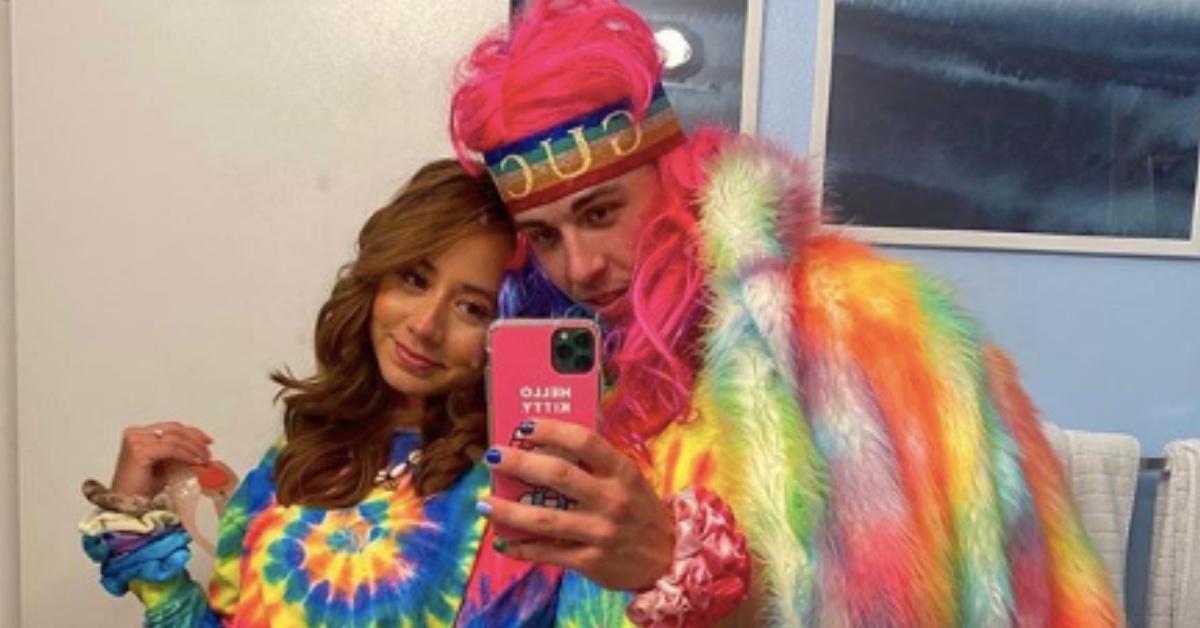 TikTok Stars Baby J and Candy Ken Are Broken Up, but Were They Ever Dating IRL?
These days, if you're a teen or young adult looking to amass a huge following, your best bet is to start posting videos on TikTok. The video-sharing social media service formerly known as Musical.ly has rocketed in popularity over the past couple of years, and as it became more and more popular, so too did influencers like Elmo O'Dwyer and Charli D'Amelio.
Article continues below advertisement
Another notable TikTok star is Baby J. She has millions of followers across several social media profiles and is known for her vibrant style and boundless energy. She's also known for dating a fellow TikTok star — but it doesn't look like they're together anymore. Here's what we know about Baby J.
Baby J from TikTok is also known as Jostasy.
Although recent posts refer to the star as Baby J, her social media accounts all carry the @Jostasy handle (pronounced JAH-stuh-see according to a recent YouTube video from The Hollywood Fix in which she appears).
Article continues below advertisement
Baby J has posted at least two videos to TikTok sharing some facts about her. In one, she says she's 15 years old. In another, she says she's 18. Other outlets report that her birthday is June 17, 1997, making her 22 years old — and that seems most likely. She started gaining TikTok fame the way so many others have: by posting comedic videos and videos of her lip-syncing to popular music. Now, she has roughly 2.6 million followers on TikTok and an additional 86k followers on Instagram.
Article continues below advertisement
Looking through Baby J's Instagram highlights reveals that she is of Ecuadorian descent and currently lives in the Los Angeles area. She seems to have taken some acting lessons in New York and is also an experienced model. As far as her personal life, her mom has appeared in some TikTok videos and in Instagram posts, and Baby J appears to have at least one sister.
Article continues below advertisement
Baby J was dating fellow TikTok star Candy Ken — or, her character was, at least.
Both Baby J and Candy Ken share a very similar aesthetic. In the many, many videos they've made together, they're usually wearing bright, tie-dyed outfits and an almost impossible number of rainbow-colored accessories. They started a collaborative YouTube channel in late 2019 and have 146k subscribers so far.
However, it appears as though Baby J and Candy Ken have split up. They've both posted several videos related to the breakup on TikTok. They also both seem to be having a hard time — both parties have posted a few videos about how sad they are and asked their followers whether they should get back together.
Article continues below advertisement
Of course, it's always difficult to tell what's real when it comes to TikTok relationships. The reason for Baby J and Candy Ken's breakup — at least the way it's been presented online — seems to be pretty contrived and, yeah, we'll say it: super fake. And, of course, we know that relationship drama between TikTok stars inevitably leads to more followers for both of them.
Obviously, Baby J's and Candy Ken's social media profiles are all we have to go on, so we'll have to stay tuned to find out whether the two are actually broken up (or whether they were really together in the first place).