Netflix's 'The Baby-Sitters Club' Is Full of Iconic '90s Nostalgia & More!
Netflix's new series 'The Baby-Sitters Club' is full of iconic '90s nostalgia and Easter eggs. The show also touches on important modern-day life topics.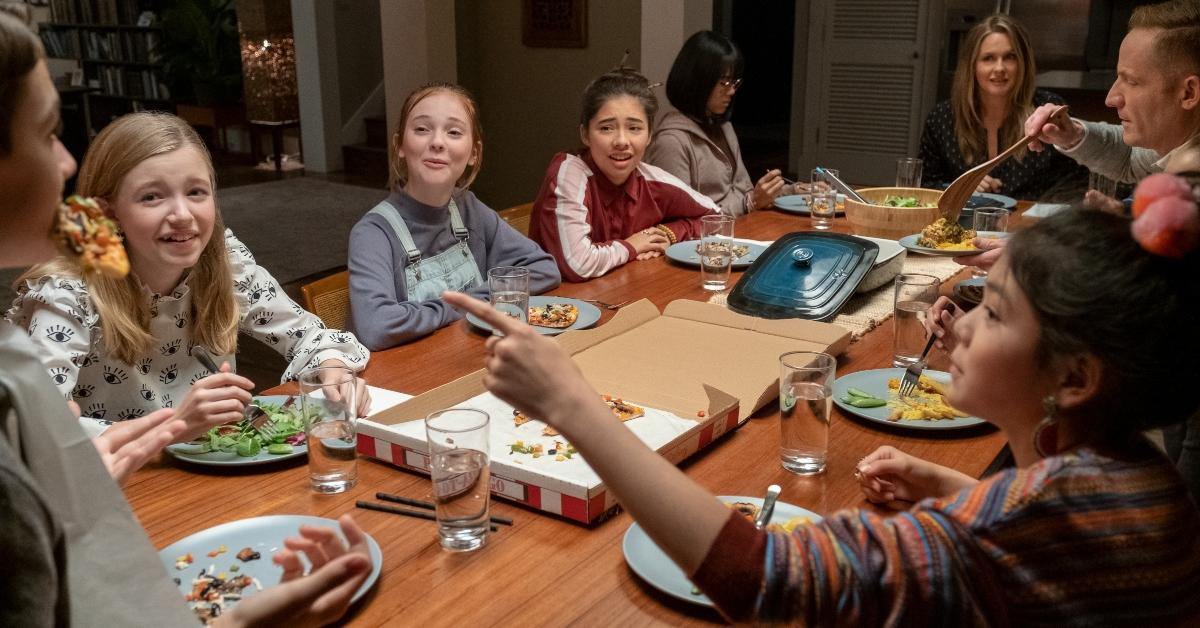 The beloved '90s franchise The Baby-Sitters Club is back, but this time with a modern Gen Z twist, complete with social media, cell phones, and a nod to fellow Netflix show Queer Eye.
However, the new series still follows the iconic characters from Ann M. Martin's book series: Kristy (Sophie Grace), Claudia (Momona Tamada), Mary Ann (Malia Baker), Dawn (Xochitl Gomez), and Stacey (Shay Rudolph).
Article continues below advertisement
Though the series' premise follows the seventh grade girls creating their own baby-sitting club, the heart of the story lies within the friendships that are established, and important topics that both kids and adults can relate to, such as relationships, racism, queer culture, and more.
The Netflix series will certainly gain a new legion of young fans, but for millennials there are definitely moments of '90s nostalgia to soak in. Keep reading to find out the Easter eggs in The Baby-Sitters Club.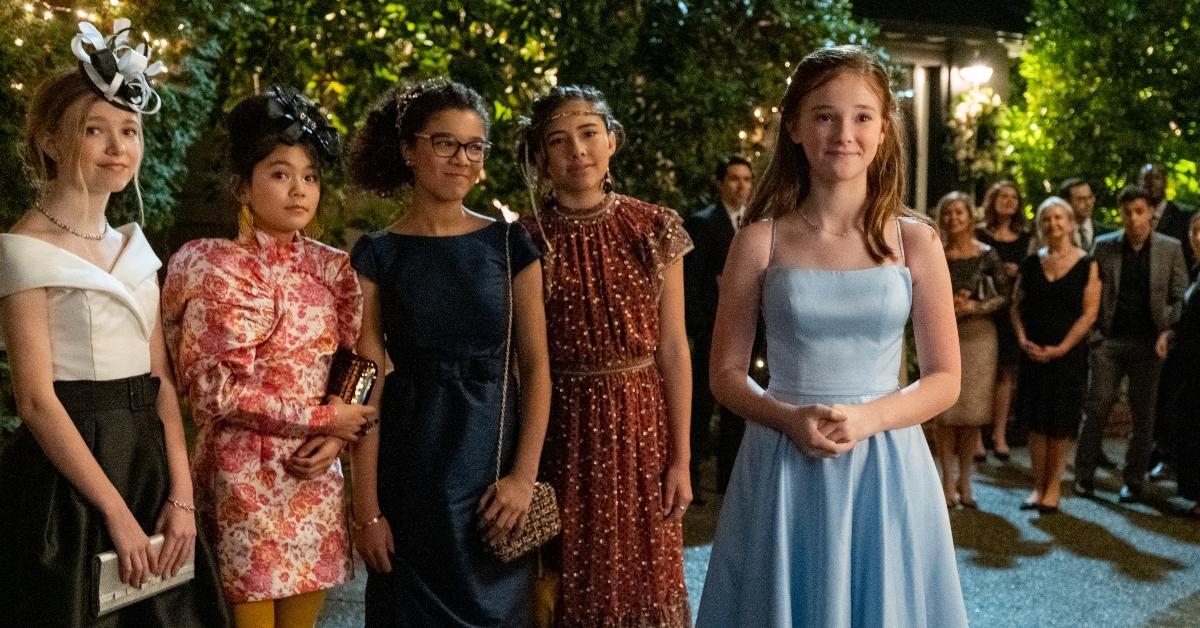 Article continues below advertisement
Did you catch these '90s Easter eggs in Netflix's 'The Baby-Sitters Club'?
The trailer of the Netflix series gave a nod to the books, series, and film when Claudia explains that she purchased a phone (which has a cord) from an Etsy shop. Kristy comments on its age saying the phone is 25 years old and questions if it even still works. "It's iconic," the fashionista responds.
BSC fans know that the telephone used and mentioned is a staple in the franchise. Executive producer Rachel Shukert spoke with Entertainment Tonight about other Easter eggs possibly found throughout the series.
"At one point, we had talked about trying to do some sort of cover of The Baby-Sitters Club theme song, but it didn't come together. Maybe that's something to save for later," the showrunner said.
Article continues below advertisement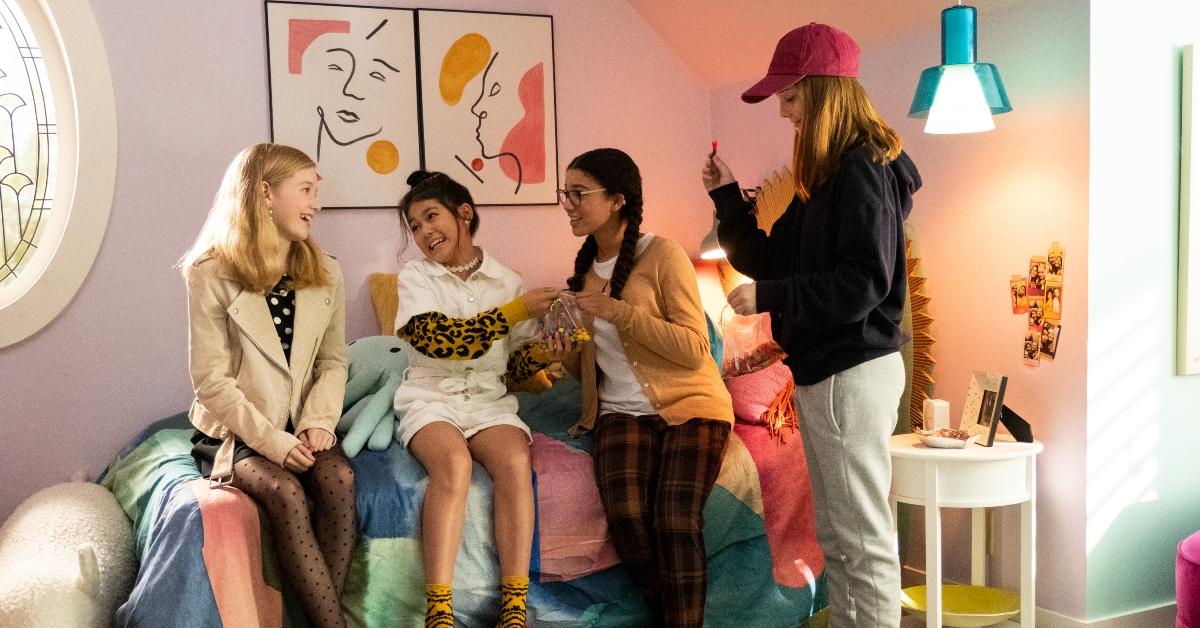 She continued: "In the final two episodes, Paris Magic, which is the play they do at camp, is mentioned by Stacey as a show that's playing on Broadway that she wants to go see. It's not a real play, but it's in the world."
Article continues below advertisement
Rachel also revealed that the writers "pulled names of characters and things like that from the books," adding, "they may not necessarily be super important mentions."
Fans also found their own '90s Easter eggs in the series.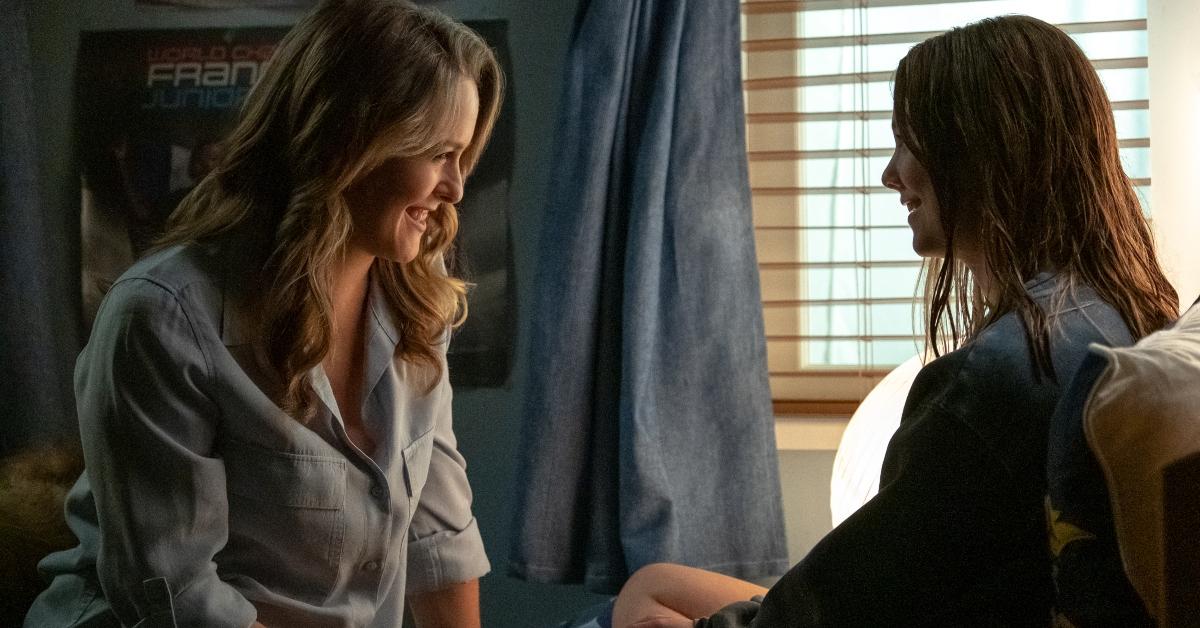 Article continues below advertisement
"The Clueless reference in #babysittersclub," one fan tweeted, alongside several heart emojis. This moment is both a nod to the '90s and to actress Alicia Silverstone who played iconic L.A. girl Cher in the film, and she also portrays Kristy's mom in BSC.
Oh my gosh, we're totally bugging ...
Fans are obsessed with Netflix's 'The Baby-Sitters Club.'
Though the show just dropped, fans are already binge-watching the entire first season.
"I started full-on SOBBING at episode four of #babysittersclub on Netflix. What a brilliant adaptation that keeps the heart of the 90s but adds in representation and stories that fit the show being in 2020- I'm *blown away* by how well done it is," tweeted one fan.
Article continues below advertisement
Another person wrote, "When I was in high school I used to read the #babysittersclub books as a way to bond with my younger sister. Now we will be feeling the nostalgia as we each binge the Netflix show. It's really good. I love all the modern updates."
This individual posted, "The #BabySittersClub on Netflix is exactly what we need right now. I am not the target audience, but I appreciated every second of what this show managed to do. It blends this sense of nostalgia with (impactful) modern elements. Their friendship is showcased beautifully!"
The Baby-Sitters Club is now available to stream on Netflix.