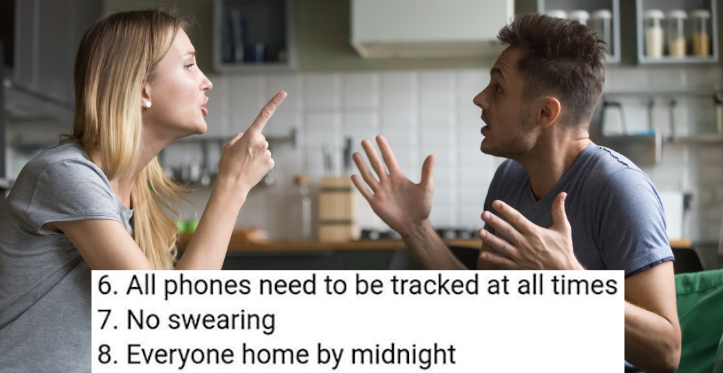 Helicopter Wife Shares Insane List of Rules for Husband to Attend a Bachelor Party
We have all heard of "helicopter parenting," but what about "helicopter wifing"? It's a new term I have just googled and figured out already exists, so I guess it's not that new after all. But it's something we all understand. Helicopter spouses of any gender are those who try to control and dictate the behavior of their partners to an unacceptable degree.
Article continues below advertisement
Some spouses try to micromanage their partners, spy on them, and dictate their every move, either because they don't realize or willfully ignore the fact that their partner is an adult human being with needs and wants and capabilities of their own.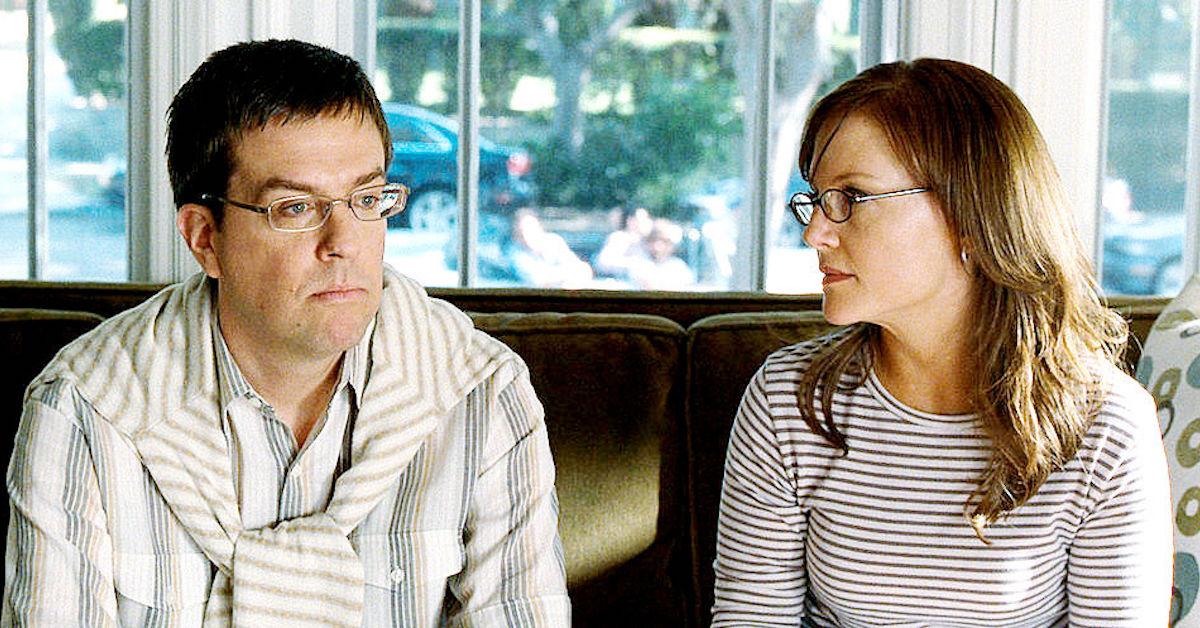 Article continues below advertisement
There's a whole lot of weird patriarchal history and internalized misogyny that peppers even the "wokest" of heterosexual relationships these days. So maybe that's why some women freak out when their male partners are going to attend, for example, bachelor parties.
One wife decided to post a list of "rules" on Facebook for her husband to obey while he was at a bachelor party celebrating one of his friends. Generally, posting rules for your spouse on social media is a giant red flag. In fact, having rules like these at all for your spouse, whether you post them or not, is cause for concern.
This particular "rules" post started like almost all of them do...
Article continues below advertisement
Right off the bat, if you call your husband "hubby," I'm sorry, but you are suspect. It's a gross word, I hate it so much, and it always seems to be an indicator of something being off. And sure, she's "more than happy for him to go. But that "but" is a big red flag indicating she is not more than happy for him to go!
Article continues below advertisement
If you read carefully, you'll also notice the list of rules she is about to post isn't just for her "hubby," either. It's "for all the men to follow." In what world is it OK to not only make rules for your husband but for everyone else's husbands and potentially single men, too?!
And yet, here she is, presenting her rules for bachelor party behavior.
Article continues below advertisement
OK, honestly, number one is reasonable. I wouldn't want my partner doing illegal drugs, either. But I'd also trust him not to make a dumb decision. But then, numbers two through four are just bonkers. Because her husband quit smoking and doesn't drink, she doesn't think any of the other dudes should be allowed to do either of those things. I would venture to say most bachelor parties include alcohol. That doesn't mean it necessarily gets abused or out of hand. And he's a big boy — he can avoid those things if he wants to!
Now, let's talk about number four. It's a pretty widespread tradition for men to go to strip clubs for bachelor parties. If you can't trust your husband to behave himself in a strip club, you have way bigger problems. And to say your husband cannot interact with other women at all is 19th-century nonsense. Newsflash: Women are full human beings who don't exist just to be temptations for your gross husbands. This rule is insulting to all parties involved.
Believe it or not, it gets crazier from here. 
Article continues below advertisement
"No fast cars" made me cackle like a banshee. It's just so laughable! What constitutes "fast"? Eighty miles per hour? Seventy? Sixty? At this rate, she won't have to track their phones because they won't be going anywhere!
Article continues below advertisement
And pardon me, but "no swearing"? Rules seven through 10 read like a list you give kids about to head out to their middle-school dance, not grown men. Either this woman is completely insane or her husband is the literal worst and actually needs rules like these. I'm not sure which is worse.
But we're not done yet. Oh yes, there's more to this post.
Article continues below advertisement
This is the point in the post where I and others on Reddit began to think that maybe this post is fake. TripleSkeet wrote that it "sounds like a joke setup or a parody to be honest," and I kind of agreed. But then saigon13 chimed in and said, "I was married to someone like this. Believe me, it's not fake."
Yikes and a half. I guess people like this really do exist. I'm sad for everyone involved in this relationship. Helicopter spouses are most likely indicative of much larger social issues, but that doesn't mean they aren't kind of hilarious to witness in action. If you find yourself acting like this woman, do us all a favor. Land that helicopter and examine why.