Bad Bunny's Taking His WWE Championship Everywhere, Even Live 'SNL' Performances
Bad Bunny is currently the WWE's 24/7 champion, and he proudly flaunted this distinction during a live performance on 'Saturday Night Live.'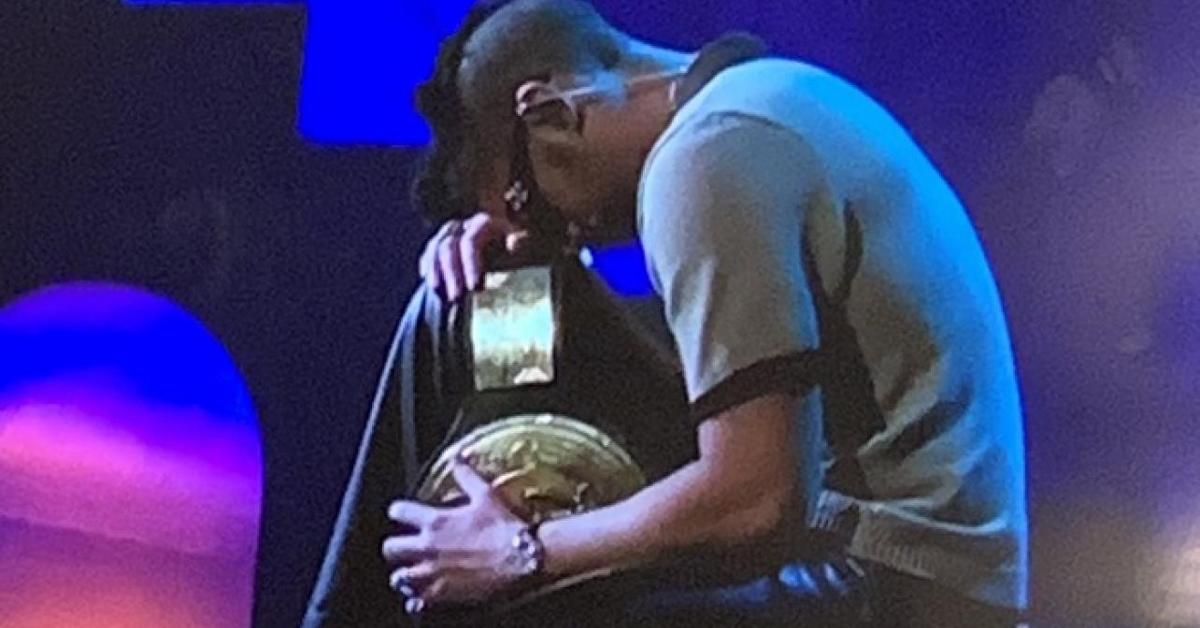 The WWE is no stranger to cross-promotional events involving people from well outside the world of professional wrestling. Remember when Drew Carey participated in the Royal Rumble and somehow managed to last longer than other, actual wrestlers on the roster? Or how about when Donald Trump came in and beat up Vince McMahon?
Article continues below advertisement
Recently, reggaeton fans were delighted to see Bad Bunny win the 24/7 championship in a hilarious sequence of events — and he flaunted the belt during a night of SNL performances, which included a duet with Rosalia.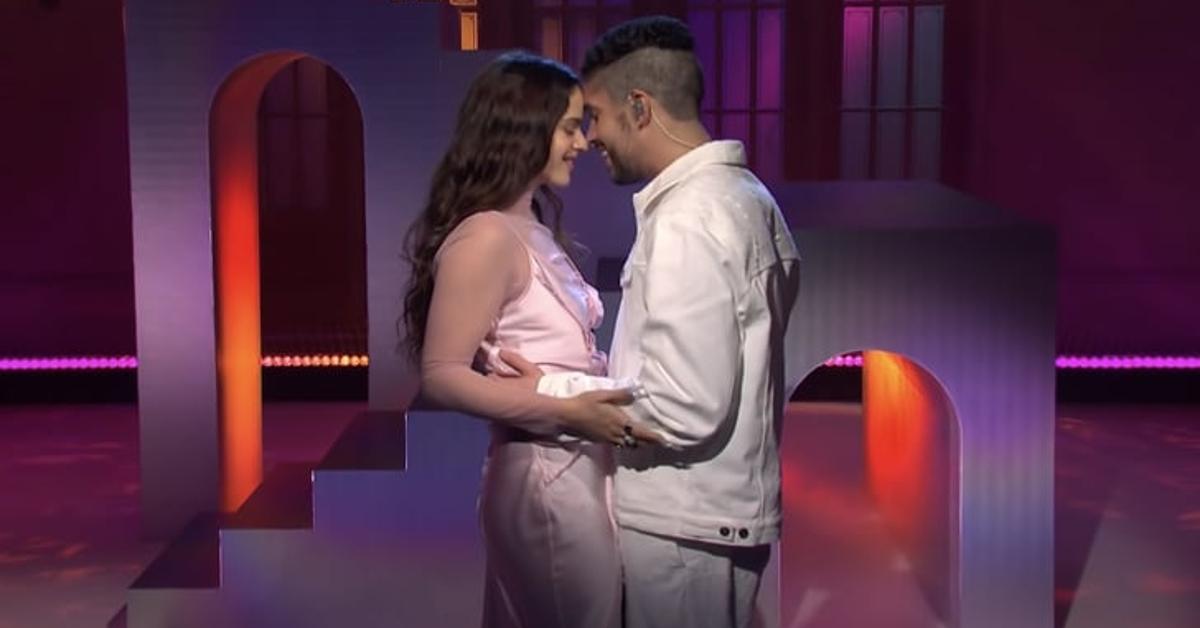 Article continues below advertisement
That's right, the belt Bad Bunny was holding on 'SNL' the night he performed with Rosalia is actually his.
That's according to the "official" WWE storyline, which saw Bad Bunny backstage in an interview with Damian Priest. R-Truth ended up getting caught unawares by Akira Tozawa, and then Priest smashed Tozawa's face against a crate, knocking him unconscious. He then invited the "Dakiti" singer to pin Tozawa, which Bunny did, making him the WWE's new 24/7 champion.
It seems like he's bringing the belt with him everywhere, even when he's performing on another TV engagement entirely. Although he wasn't holding the belt while singing La Noche de Anoche with Rosalia, he was rocking the "anytime, anywhere" belt in another one of the night's songs, "Te Deseo Lo Mejor."
Article continues below advertisement
Article continues below advertisement
People commented how weird it was to see an actual WWE championship belt on Saturday Night Live, even though the sketch comedy program is no stranger to appearances from professional wrestlers. Mr. T and Hulk Hogan hosted SNL in 1985, not to mention Dwayne "The Rock" Johnson taking part in a series of hilarious sketches in March of 2000. The Rock would go on to host SNL two more times.
Then there was the time Colin Jost and Michael Che appeared at Wrestlemania 35 as total heels, even trying to interfere with a match and getting Braun Strowman over the top rope to get him eliminated. It didn't end well for them.
Article continues below advertisement
"Who sang with Bad Bunny on 'SNL'?" Tons of people want to know who Rosalia is.
If you're into the reggaeton scene, then there's a good chance you know exactly who Rosalia is. The artist has collaborated with a who's who of artists, from J. Balvin to James Blake to Ozuna. The best part about her music is it introduces song-writing elements and sounds not predominantly found in reggaeton. She's incredibly unique, but still manages to pop out bangers that appeal to large audiences; she's easily one of the most exciting artists in the world right now, irrespective of genre.
Article continues below advertisement
People thought that the performance between Bad Bunny and Rosalia contained some emotions that seemed a little too intense for the two to "just be friends" — and more than a few people made the same joke about Bad Bunny's girlfriend, Gabriela Berlingeri, having a few "choice words" for Rosalia.
Article continues below advertisement
Others just couldn't believe they almost kissed during the performance, and some are still trying to recover from what they just witnessed.
Article continues below advertisement
What did you think of Bad Bunny's performance with Rosalia on SNL? Were you surprised to see that he brought the belt with him? Did the kiss shock you, too?