'Baldur's Gate 3' Devs Showed a Saucy Animal Love Scene That Has the Internet Talking
In front of a live audience, the 'Baldur's Gate 3' developers revealed how romance can play out between characters — one being a shocking animal love scene.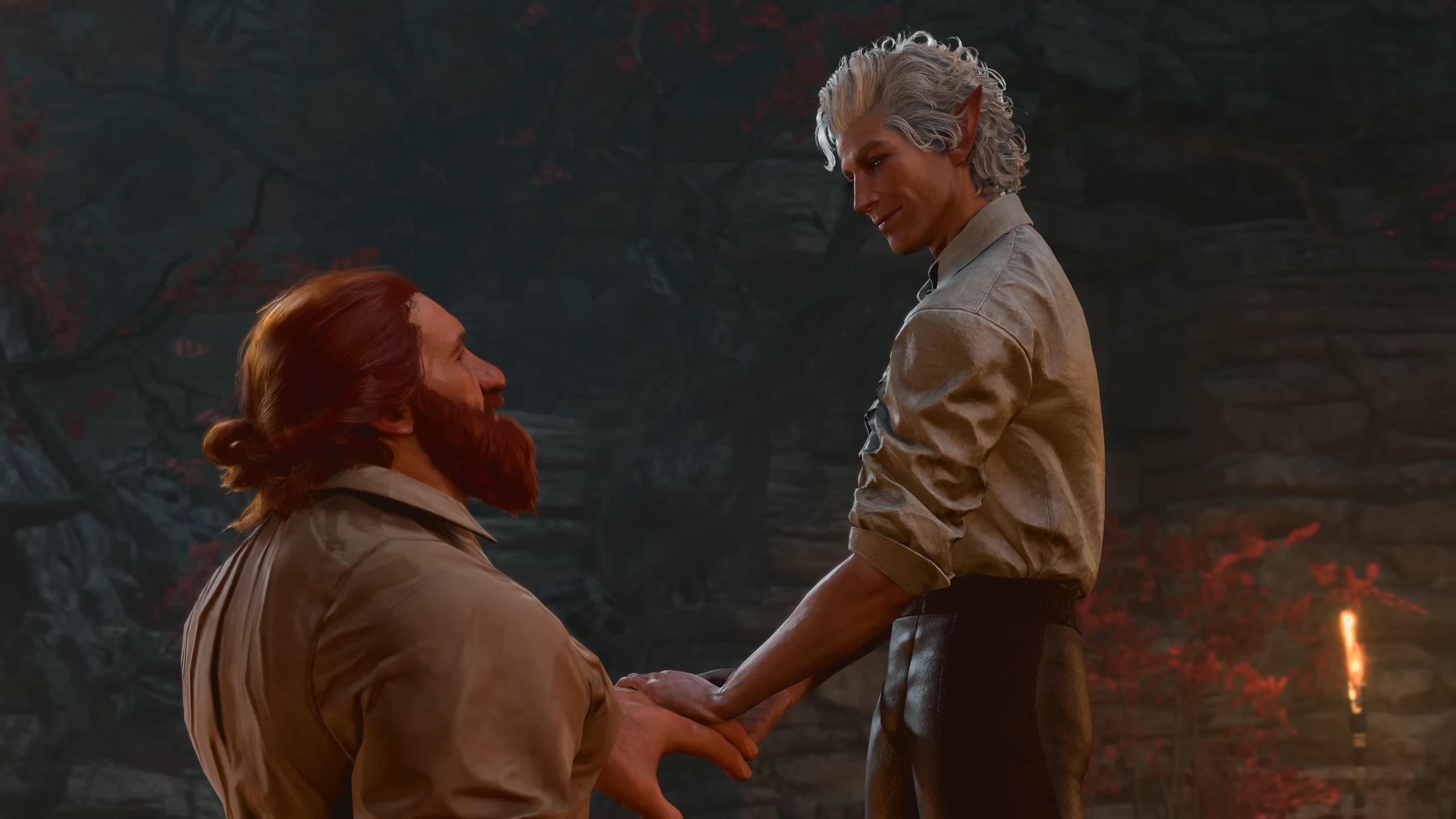 During a live showcase, developer Larian Studios revealed several new tidbits for the upcoming Baldur's Gate 3, including how relationships bloom between the main cast.
Viewers caught glimpses of an adorable scene of two characters embracing each other at nightfall and witnessed the dialogue steps leading into another.
Article continues below advertisement
If you've played franchises like Mass Effect, this is standard for RPGs with romance options.
Although, to everyone's surprise, no one expected to see a bear-transformed Halsin and Alistair — two companions that can accompany players — have a spicy animal love scene during the live show, leaving many speechless.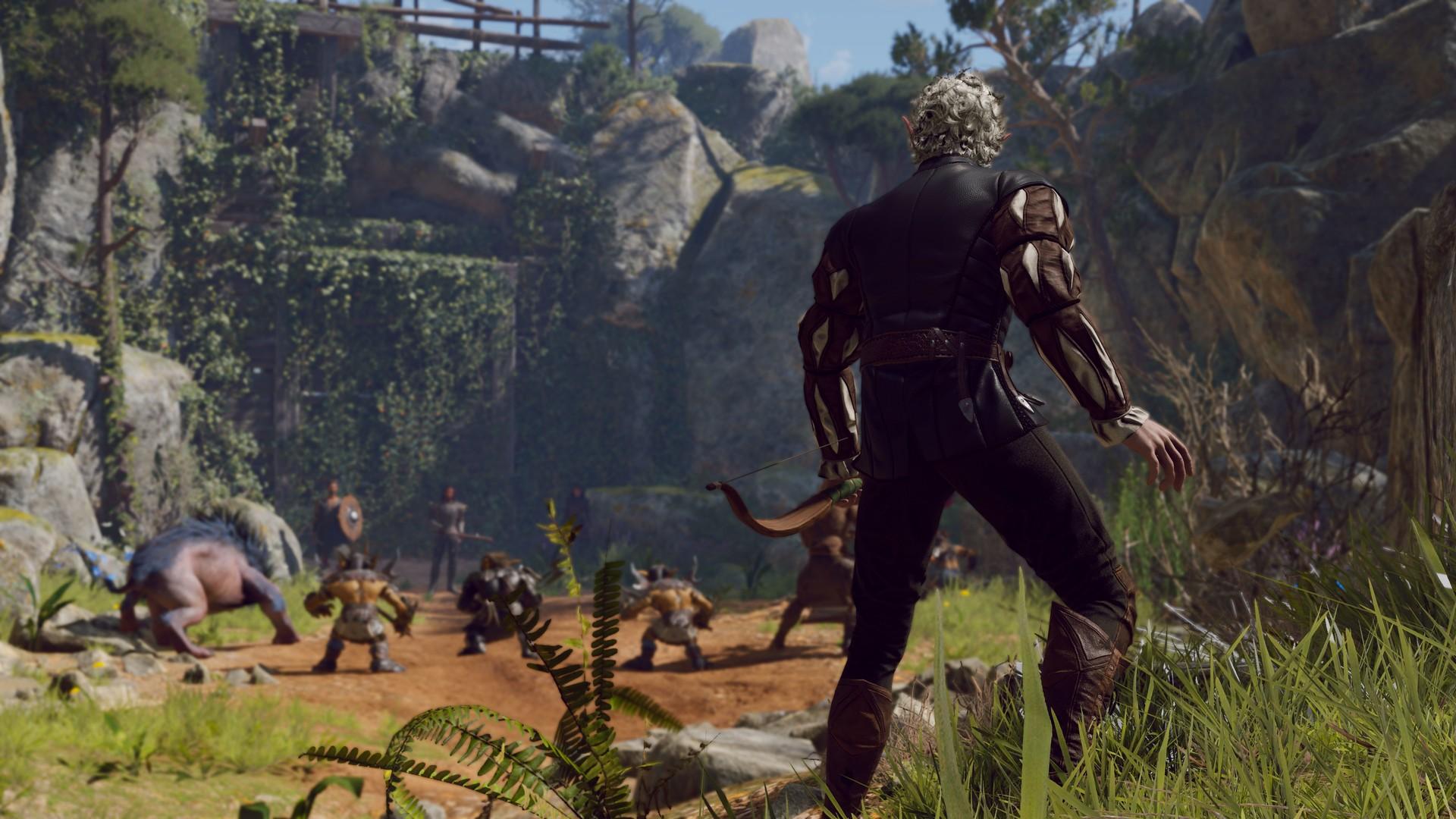 Article continues below advertisement
'Baldur's Gate 3' animal love scene comes out of left field and stuns fans.
To give you some background, Halsin is a druid that can transform into animals, and Alistair is a sly vampire who, based on his romance options, isn't afraid to entangle with man or beast in Baldur's Gate 3.
After selecting the proper dialogue choices, Larian showcased this baffling animal love scene with Alistair stark naked on the forest floor at night, soon leading to Halsin as a bear crawling on top of the vampire.
Based on the following visual, a squirrel dropping its acorn in disbelief at the sight of the two fornicating, it's safe to assume this scene is really not safe for work.
The Halsin and Alistair scene is one of many scenarios players will discover if they choose to find romance with their characters, but this particular option has stunned fans on just how far Larian intends to go.
Article continues below advertisement
"Baldur's Gate 3 has risen 70 spots on the Steam Best Sellers list since Larian Studios revealed you could f--k a bear in the game," said journalist Christian Hoffer on Twitter.
"Found out about the Baldur's Gate 3 bear sex scene," said a Twitter user. "Truly the sex scene of all time."
Article continues below advertisement
In a hilarious twist, TikTok actually canceled Larian's stream because of the animal sex scene. One of the devs stated, "It was too artistic and they don't understand."
That's the same sentiment for gamers who saw the clip about Halsin and Alistair but know nothing about Baldur's Gate 3 and Larian's history with exotic relationships between strange characters. On Reddit, a poster was confused and wondered what "spurred someone to add this into the game?"
The thread touched on bestiality and devolved into some hostile back-and-forth between fans. One Reddit user mentioned it was all "for s--ts and giggles" and recommended the poster to "stop taking everything so seriously."
Article continues below advertisement
As a reminder, romance options are optional, each representing basic or wild relationship archetypes meant to immerse players further into Baldur's Gate 3.
Larian has always given its players choices over how to approach gameplay and relationships, so it's entirely up to you whether Halsin and Alistair's romance is your thing or not.