Let's Break Down the Twists and Turns in the Savage Horror Film 'Barbarian' (SPOILERS)
Now that 'Barbarian' is available to stream on HBO Max, many viewers are confused at what actually happens. Here's the movie explained.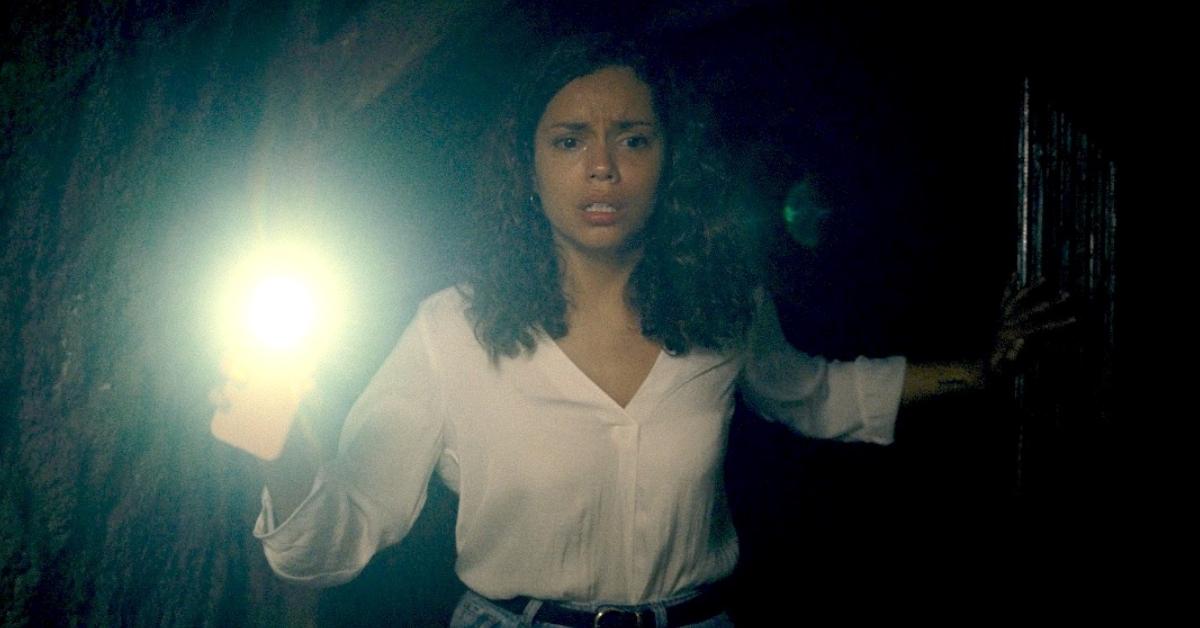 Spoiler alert: This article contains MAJOR spoilers for Barbarian.
Content warning: This article mentions fictional instances of rape and incest.
If you missed out on seeing Zach Cregger's bonkers solo directorial debut Barbarian in theaters, now is your chance — the savage horror flick is currently streaming on HBO Max. Well, what are you waiting for?! Call your friends, grab plenty of snacks, and prepare yourselves for one of the most unpredictable cinematic experiences of your life.
Article continues below advertisement
The film — which stars a trio of seasoned horror actors — centers on Tess Marshall (Georgina Campbell), a woman who rents an Airbnb in Detroit for a job interview. Once she arrives, Tess is shocked to discover the house has been double-booked; from there, a sense of dread looms over the audience, but the unexpected twist and turns keep viewers on the edge of their seats.
If you're eager to learn more, keep reading as we explain Barbarian.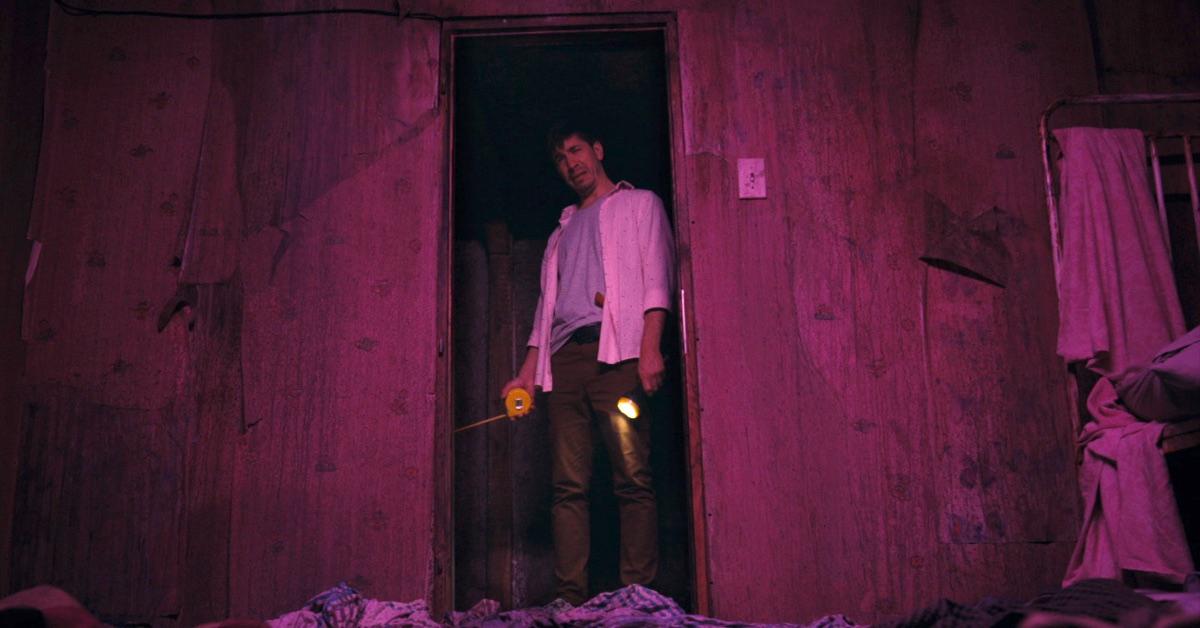 Article continues below advertisement
Here's the 'Barbarian' movie, explained.
Ugh — a double-booked Airbnb is an absolute pain, but with a raging storm outside and no hotel availability, Tess finds herself spending the night in the house with the mysterious stranger Keith (Bill Skarsgård). Tess is initially suspicious of him (as are we, he's literally Pennywise), but she eventually warms up to the charming man.
Later that night, she notices her bedroom door has been opened and hears movement around the house. To make matters worse, Tess learns during her interview that the neighborhood where she's staying is unsafe. Unfortunately, she ignores the warning, and upon returning, Tess is chased by a homeless man who urges her to leave the residence.
Article continues below advertisement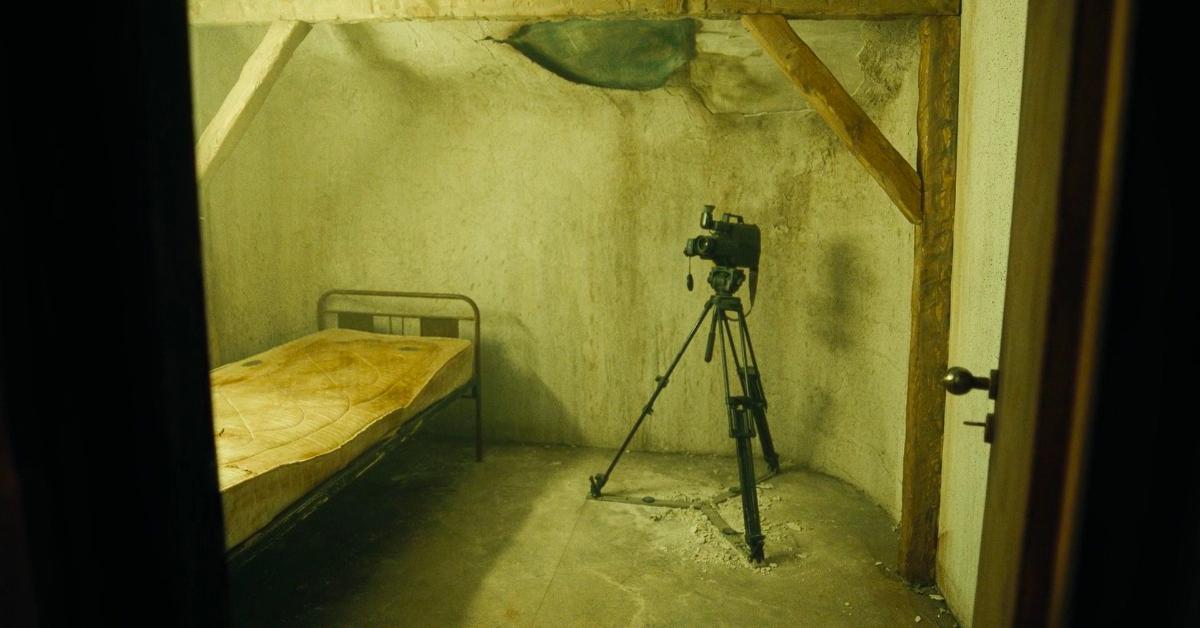 Tess eventually ventures into the basement, where she stumbles upon a hidden door that leads to a secret corridor. After finding evidence that someone was held captive and filmed, she tells Keith and he goes to investigate.
When Keith doesn't return, Tess goes after him and discovers another tunnel leading further under the house. The pair find each other but suddenly get attacked by a large, nude, deformed woman who brutally kills Keith.
Article continues below advertisement
The story suddenly jumps to two weeks later, centering on sitcom actor AJ Gilbride (Justin Long) who learns he's been fired from his show due to rape allegations by his co-star. After feeling pressured to sell his assets to pay legal fees, AJ travels to one of his properties in Detroit — it's revealed to be the Airbnb that Tess and Keith were staying in.
AJ eventually ventures down to the basement, where he finds the hidden door and tunnel; there, he discovers a room with a TV playing a video about breastfeeding newborn children. The monstrous deformed woman suddenly appears, chasing AJ until he falls into a pit alongside — surprise! — Tess, who's thankfully very much alive.
Article continues below advertisement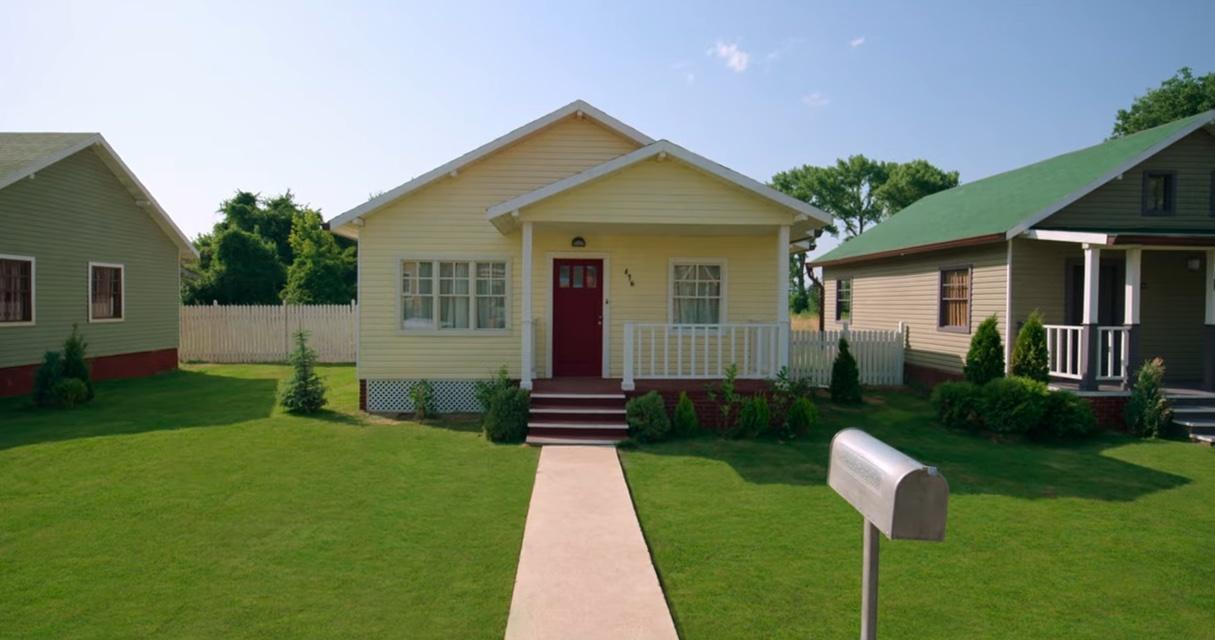 Tess soon explains to AJ that the woman, referred to as "The Mother," wants them to act as her children; however, after he refuses to drink milk from a dirty bottle, The Mother drags him to the TV room and forces him to breastfeed. While that's happening, Tess takes the opportunity to escape the house with the help of Andre, the homeless man from earlier.
Article continues below advertisement
He warns Tess to flee the neighborhood before nightfall, as The Mother goes hunting at night. She tracks down a local gas station and calls the police, who threaten to arrest her for breaking the basement window.
A flashback to the 1980s soon arrives on screen, presenting viewers with the house's original owner, Frank (Richard Brake). As it turns out, the sadistic man would stalk and abduct young women, imprisoning them in the tunnels. He would then rape and impregnate them — and the children that they had — which eventually resulted in The Mother being born.
Article continues below advertisement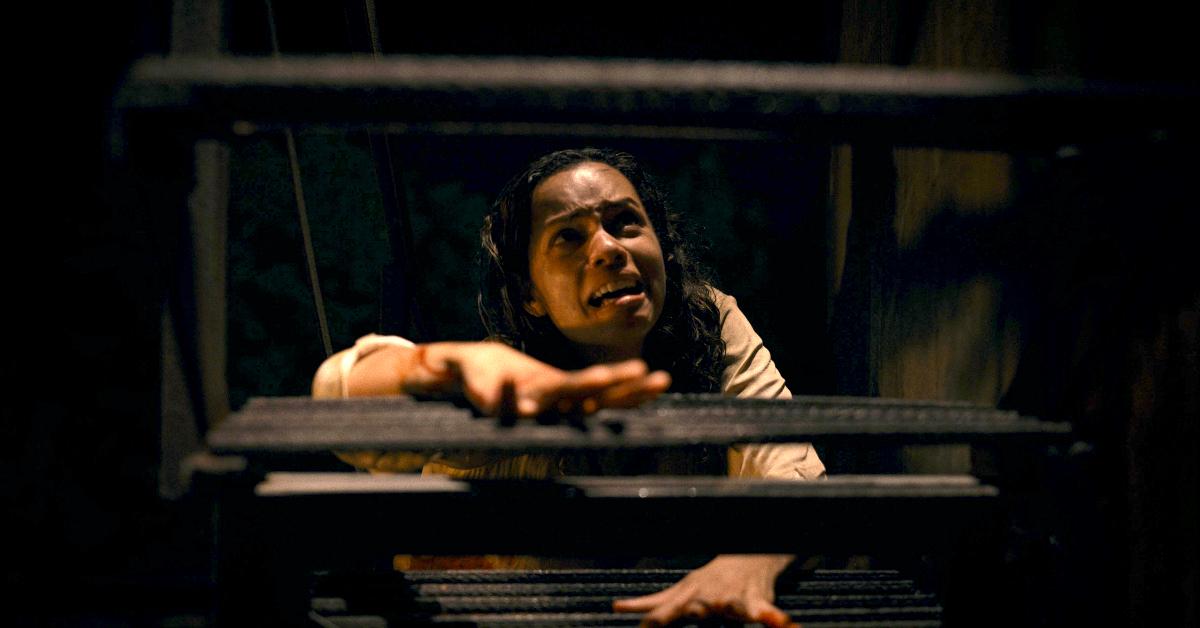 Back in the present day, AJ finds Frank and several videotapes of him raping different women. Their encounter is short, as AJ hands over a gun to Frank, which he uses to take his own life. After witnessing the traumatic scene, AJ takes the gun and heads back into the tunnels. At the same time, Tess fends off The Mother and seemingly kills her. Tess heads back to the basement to rescue AJ, but he accidentally shoots her. The pair escape but soon realize The Mother is still alive.
Article continues below advertisement
The duo finds Andre, who quickly takes them to his hideout and explains that The Mother is the byproduct of decades of rape and incest. Eventually, the hideous creature ambushes the group and violently kills Andre.
The Mother chases Tess and AJ up a water tower, and with no way to escape, AJ shoves Tess off — wait, why?! Well, he does it to distract the deformed woman, and it actually works; she dives after Tess and shields her from the fall to what appears to be her death. As the disgraced actor apologizes to a severely injured Tess, The Mother reveals that she actually survived the drop and viciously kills him. She attempts to lure Tess back to the house, but our final girl shoots The Mother in the head with Frank's gun.
Who is the old man in 'Barbarian'?
As we previously stated, AJ comes across a room that houses a very old Frank. For those unaware, the twisted and sinister figure is played by none other than Richard Brake, a Welsh-American character actor who's best known for his legendary roles as Joe Chill in Batman Begins and the Night King in the fourth and fifth seasons of Game of Thrones.
Barbarian is now streaming on HBO Max.