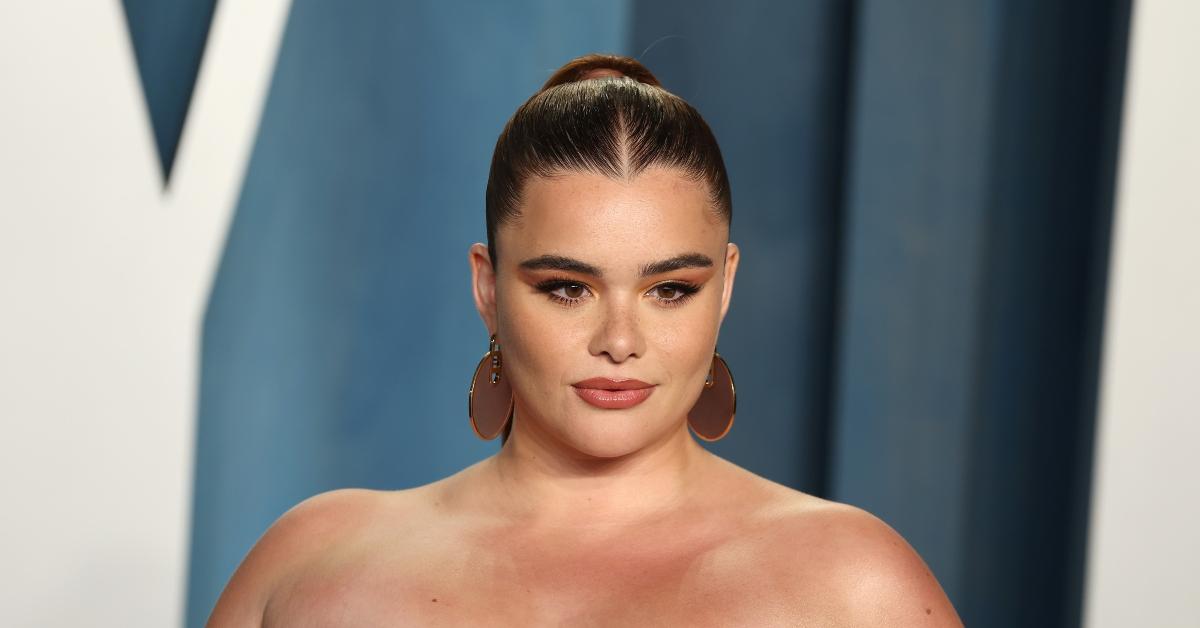 'Euphoria' Alum Barbie Ferreira Opened up About "Daddy Issues" and More on Podcast
'Euphoria' alum and 'Nope' star Barbie Ferreira opened up about her mom and dad as well as her upbringing on Dax Shepard's podcast.
Kat Hernandez was easily a fan favorite when Euphoria aired its first season back in 2019. The character, played by Barbie Ferreira, went on a roller-coaster journey of self-discovery that resonated with viewers.
So, naturally, the world was sad to hear about her post–Season 2 exit — which Barbie recently opened up about on the Armchair Expert With Dax Shepard podcast.
Article continues below advertisement
During that same interview, Barbie also "talked daddy issues [and] working at the mall," as she teased in an Instagram promo.
On that note: Who are Barbie's parents? Here's the scoop.
Article continues below advertisement
Who are Barbie Ferreira's parents?
Barbie was born in December 1996 to Brazilian parents. Her mother, Jana Seppe, immigrated to the U.S. from Brazil at around 18 to 20 years old, according to Barbie's Armchair Expert interview. Jana then found a roommate in the Queens borough of New York.
"Astoria, Queens, at the time had a big Brazilian community, so I think my mom just found a roommate who was Brazilian," Barbie explained, adding that the two roomies went on to have a "short-lived romance, but I did come out of it."
When Dax asked Barbie if she had a relationship with her dad, Barbie revealed: "I had a relationship with my father 'til I was about 7, and then he bounced. To this day I don't really know where he is; he's, like, in Portugal sometimes, in Brazil sometimes. He'll, like, send me messages."
"My cliché fear is now that you're on TV, maybe there's more messages," Dax said, which Barbie seemed to agree with.
Article continues below advertisement
"I mean, I don't talk to him for a reason, and I haven't since I was kid," she said. "He was not a very good man. First of all, he was a lot older than my mom, probably like 15 years. She was 20, he was 35, which is fine, [but] he loves having, like, young girlfriends ... he's kinda like that."
Article continues below advertisement
"He's not the kind of guy I want in my life," she went on. "He was so mean to my mom. To this day he'll just, like, pop in just be an a--hole. He's like a narcissist. And he's never really done anything with his life."
"Oh my God, I'm being scathing, but whatever, he totally abandoned me," she added with a laugh. "So, you know, I'm happy now in my life that I didn't grow up with him, but I grew up with my mom, my grandma, and my aunt, all women. My grandma always lived with us. She kind of took on a role of parent."
Barbie explained that her grandma moved to the U.S. to help Jana raise Barbie and also worked to clean houses for a living.
Article continues below advertisement
And as for Jana? Thanks to that support, she was able to become an accomplished chef.
"She's worked for Chef Jean-Georges," Barbie said in a 2016 Teen Vogue video, in which she cooked alongside her mama. (It's adorable — you can see it below.)
Article continues below advertisement
Per Jana's Instagram bio, she currently works as a private chef in New York City. And Barbie absolutely adores her.
Barbie posted a tribute to her mom in 2018, writing: "Happy Mother's Day to my mommy. An immigrant single mama who raised me with my aunty and grandma and worked her butt off to be the fanciest chef and greatest woman I've ever done seen!"
Article continues below advertisement
"Not to mention she's stunning and prob passes for 28 in most situations," she continued. "A true QUEEN that taught me my work ethic and helped me be the sensitive strong lady I am today."