"The Most Insane Bartender I've Ever Met" — Customer Charged 50 Cents for a Cup of Water
A bartender got upset when a customer ordered tap water, so much so that she ended up charging her 50 cents for the drink. Read on for more details.
Despite what some may believe, bartending is actually quite stressful and demanding. A bartender's responsibilities involve much more than just pouring a beer or making cocktails, so it's understandable if you get a little annoyed at a customer. But at the same time, it's good to treat them kindly if you want them to come back.
Article continues below advertisement
Sadly, this bartender on TikTok didn't get the memo. In a viral video, TikTok creator D (@a173nn) showed an "insane" bartender handing her a cup of tap water and claiming it cost 50 cents. OK, that's not bad — but isn't water usually free at establishments with a liquor license?!
Keep scrolling for the full story, and stick around to hear what social media has to say.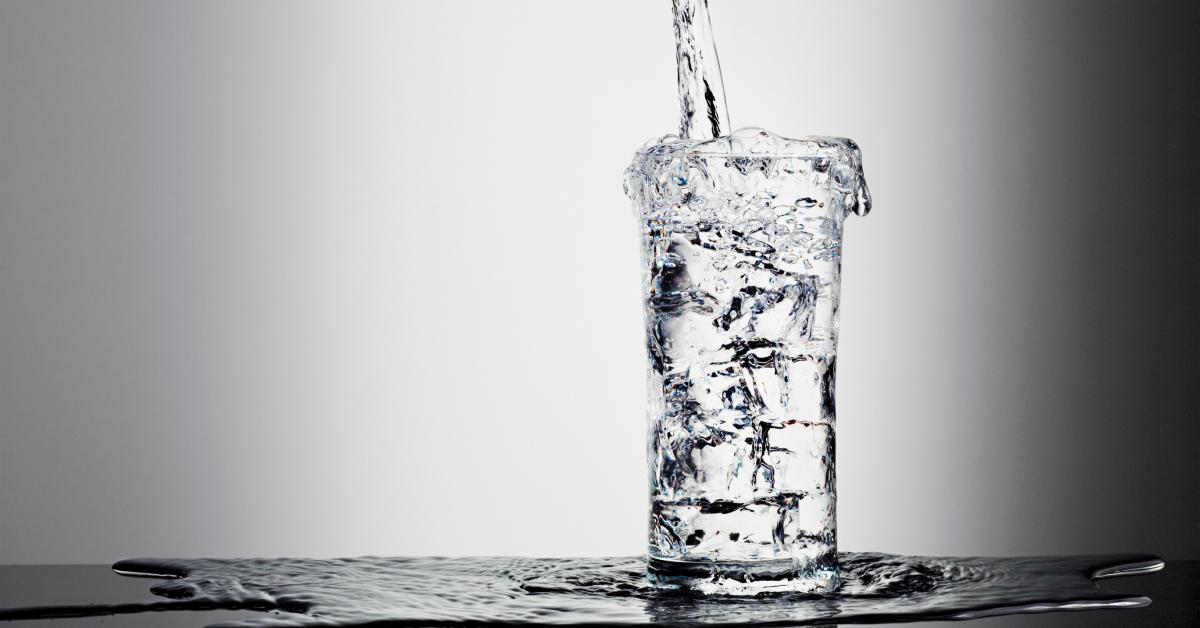 Article continues below advertisement
An "insane" bartender charged a customer 50 cents for a cup of tap water.
The clip begins with the bartender walking toward D with a plastic cup of iced water with a lid and straw. When she got closer, D told her, "Oh, I didn't need all that. I just needed a cup of water."
"OK, 50 cents regardless," the bartender coldly replied.
D then placed her phone on the counter and started digging through her purse. She asked the bartender if the price included the tap water, who retorted that there's a "fountain across the street," indicating if D wanted free water, she could go over there. Now, this is when things started getting worse.
Article continues below advertisement
The bartender then tried to justify the charge, telling D that she went and paid for the cup, ice, and water.
"I thought I said that to you, you said 'please,'' the obviously annoyed bartender continued. "That's why I went out of my way when I should be visiting my grandchild right now."
Article continues below advertisement
D tried to diffuse the tense situation by asking the bartender whether or not she was supposed to be working, and after some back and forth, the bartender reiterated that she "paid for the glass, the ice, and the straws."
"I feel you, sister," D said as she continued to look through her bag for the money.
"If you don't have it, that's OK, why don't you just go to the drinking fountain," the bartender said. D then placed 25 cents on the counter, but the bartender was gone — and so was the cup of water.
"Wait, what? I have change," she told the worker.
Article continues below advertisement
D continued to film the bartender, who was happily chatting with other customers as she poured their beers. Wait a second, didn't she just tear into D because she wasn't able to spend time with her grandkid?!
Article continues below advertisement
In the end, D handed over a bill instead of coins to pay for the water. The bartender then handed her some cash and change, and, as any decent person would do, D thanked her.
"You're welcome" the bartender replied before going about her duties.
"THE MOST INSANE BARTENDER I'VE EVER MET. OMG, I CAN'T BELIEVE PEOPLE LIKE THIS ACTUALLY EXIST," D wrote in the caption, and honestly, we couldn't agree more because what even was that interaction?!
Article continues below advertisement
TikTok agreed that the bartender's attitude was unacceptable.
The viral video, which was posted on Aug. 5, 2023, has more than 2.9 million views and over 4,700 comments.
"I would have spilled the water on the counter and walked out," one person said, to which D replied, "If I wasn't about to f------ pass out from heat exhaustion, I would have. The only reason I put up with this is because I was dying."

Article continues below advertisement
"I'm sorry she treated you this way, you honestly sound so sweet," a second TikTok user commented, adding that she wasn't "being disrespectful or anything" to the bartender.
Another person wrote, "At this point, it's not about the price, it's about the bartender's attitude. She had no reason to act so rude." We couldn't agree more.
Article continues below advertisement

"The grandchildren comment was so passive-aggressive," a TikToker pointed out, "then she says she actually is there working by helping the other bartender." Seriously, make it make sense!
Someone else shared, "Everyone saying they're on the bartender's side … [D] never said anything about the price she immediately went to PAY." Exactly, so what's the problem?
What do you think? Was the bartender being rude? Let us know!