The Ending of 'Beau Is Afraid' Offers a Visual You'll Never Unsee (SPOILERS)
Ari Aster is known for creating some of the most bizarre film endings ever, so we're here to explain the ending of his latest film, 'Beau Is Afraid.'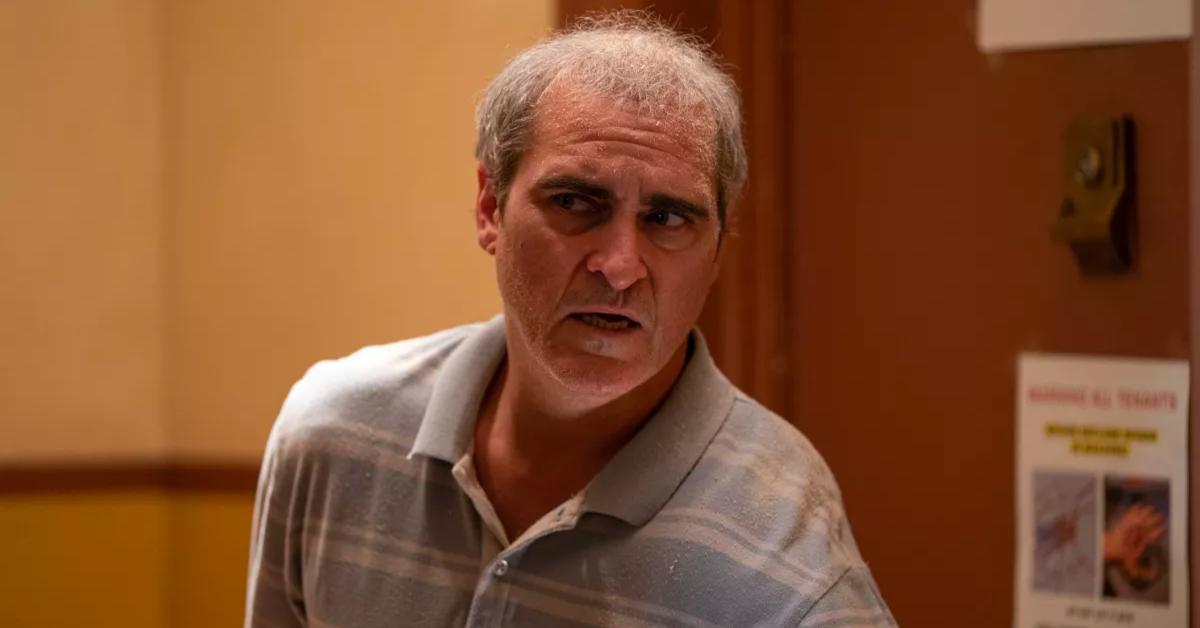 Spoiler alert: This article contains major spoilers for Beau Is Afraid.
Let's get straight to the point: Beau Is Afraid offers one of the most outrageously hilarious endings ever. Written, directed, and produced by indie horror master Ari Aster, the film centers on the paranoia-ridden titular character (played by Joaquin Phoenix) as he embarks on a surreal odyssey to get home to his mother.
Article continues below advertisement
If you found the film's conclusion a bit difficult to comprehend, don't fret — we're here to break it down for you and clear up any lingering confusion. With that said, stick around as we explain the bizarre ending of Beau Is Afraid.
Plus, keep scrolling to find out if there's a post-credits scene!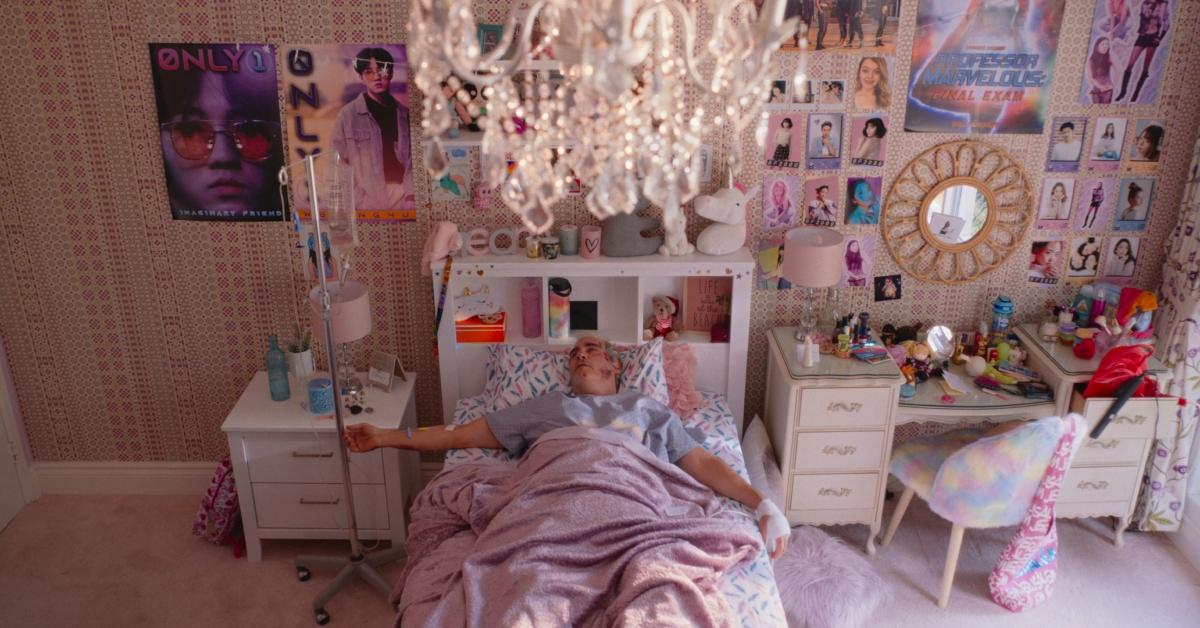 Article continues below advertisement
Here's the 'Beau Is Afraid' ending, explained.
Beau makes it home, only to find out he just missed his mother's funeral. He soon falls asleep on the couch and wakes up to the sound of a woman entering the house — it's Elaine (Parker Posey)! The two lovers reconnect and have sex in Mona's bedroom. Beau is terrified he's going to die from his orgasm but is relieved when he survives.
However, Elaine dies mid-climax; her body is frozen stiff.
Mona then appears from the shadows and shockingly reveals that not only is she very much still alive, but she's been watching Beau and Elaine the whole time (yikes). She shames her son, telling him that his therapist (Stephen McKinley Henderson) works for her and has been sharing their sessions with her for years.
Article continues below advertisement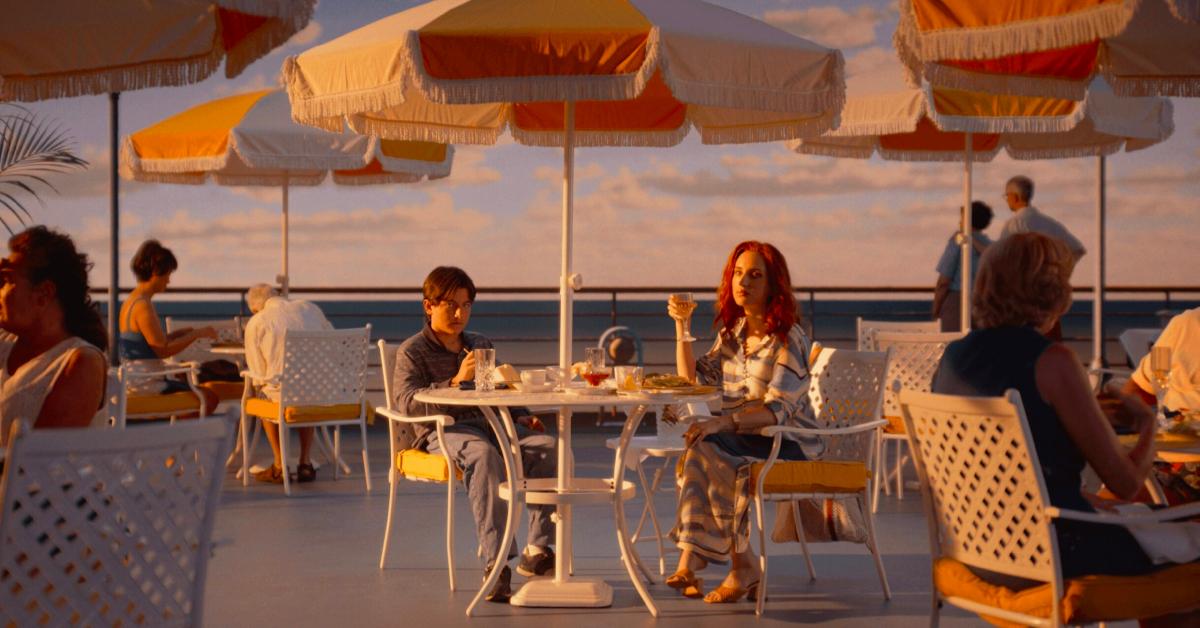 Beau then demands to know the truth about his father, so Mona takes him to the attic — he learns that not only does he have a secret twin brother, but his father is actually an enormous penis-shaped monster.
Beau is furious that he's been lied to, and he proceeds to strangle Mona in a fit of rage. When he snaps out of it, Mona continues choking before falling through a glass case. Beau quickly flees from the estate with his expression frozen in fear. He finds a motorboat on the beach and sets sail, seemingly at peace.
Article continues below advertisement
Unfortunately, it's yet another trap because Beau finds himself inside a crowded amphitheater with his mother — who escaped death yet again (or maybe she never died) — and her lawyer Dr. Cohen (Richard Kind). He's put on trial, with Mona and Dr. Cohen presenting video evidence of every time Beau has insulted his mother, which reveals that Beau's entire life has been filmed without his knowledge as a test.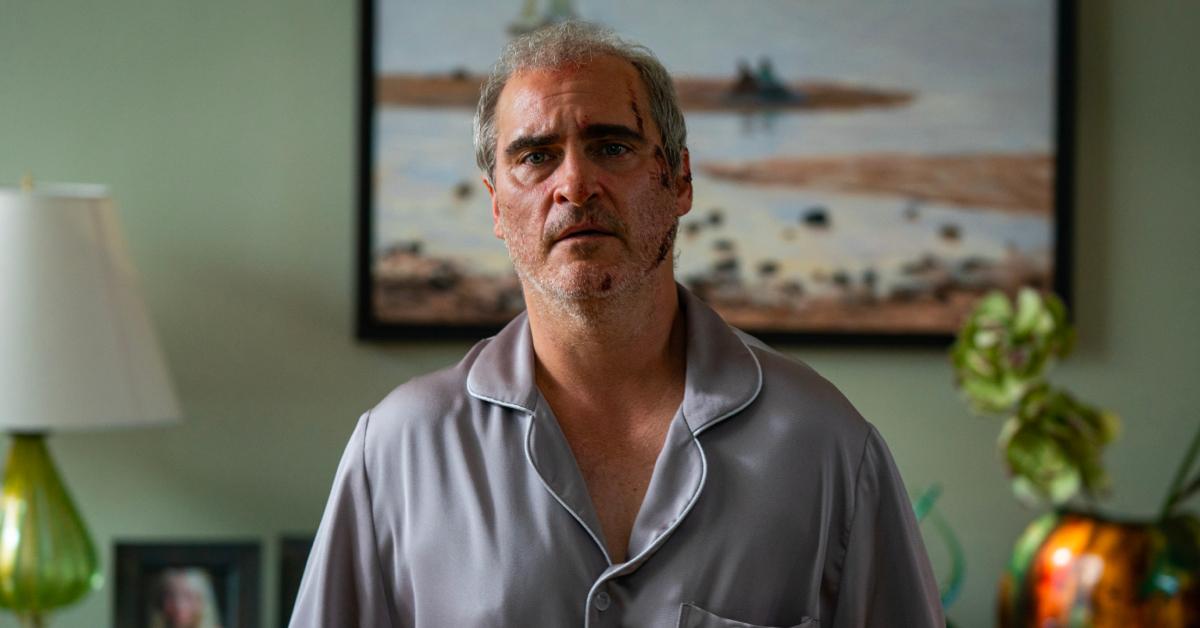 Article continues below advertisement
After his attorney is brutally murdered by one of Mona's henchmen, Beau is left to fend for himself. He pleads with his mother one last time, but eventually, he accepts his fate when she doesn't respond. In the end, the boat explodes and tips over, leaving Beau to drown. Mona, Dr. Cohen, and the crowd leave the arena just as the credits begin rolling.
Wait, does 'Beau Is Afraid' have a post-credits scene?
Ari Aster is keeping up tradition because, like his previous films, Beau Is Afraid does not have a post-credits scene. So, like the audience in the movie, feel free to leave the theater as the credits start rolling.
Beau Is Afraid is now in theaters.