The Difference Between "Bedroom Parents" vs. "Living Room Parents" Explained in Viral TikToks
A mom on TikTok is discussing the difference between "bedroom parents" and "living room" parents — and you'll know which you had or are immediately.
Parenting styles run the gamut from helicoptering to free-range, and from silky moms to "toxic boy moms."
Now, a mom on TikTok is adding a new kind of parenting dichotomy to the list, and explaining the difference between "bedroom parents" and "living room parents."
Article continues below advertisement
While it may seem obvious what separates these two types of parents, there is more to what characterizes each type of mom or dad than what room they prefer.
Read on to find out the details, as well as which type of parents you had — or are to your kids.
So what is a "bedroom parent" exactly?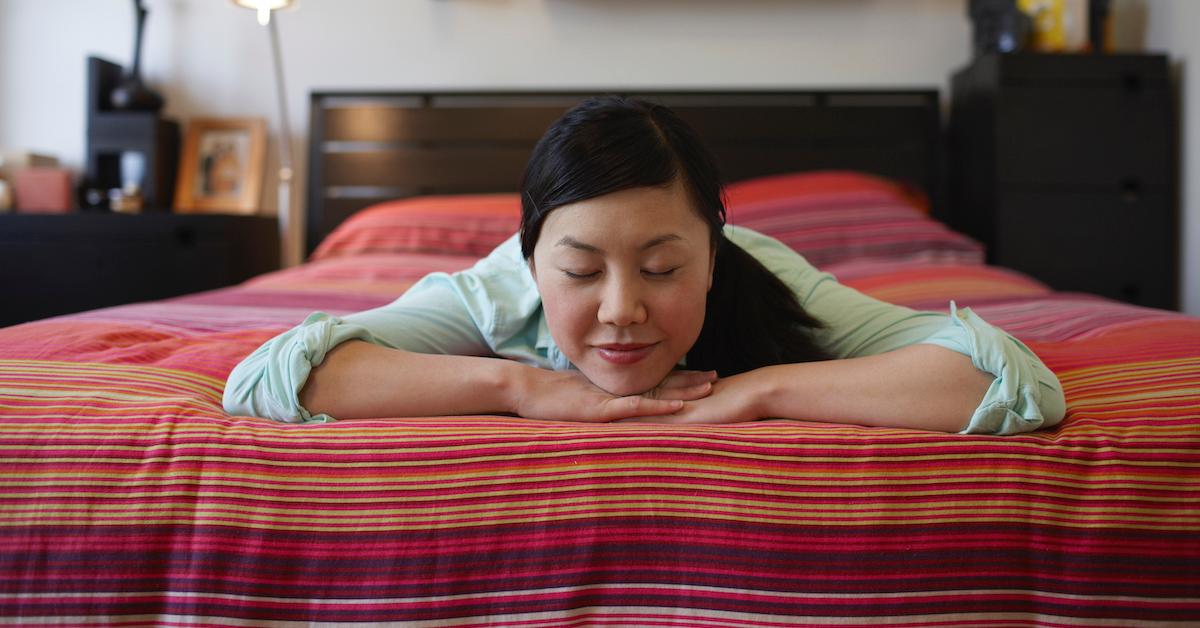 As reported by Scary Mommy, a TikTok creator who shares content as @maroo927 first categorized "bedroom parents" due to her own experience being raised by these kinds of people.
Article continues below advertisement
"I grew up where like my parents hung out in their bedroom," she says in a viral video. "Like 24/7, they were never in the living room, OK? So, like, going into my parents' bedroom was like a sacred thing. Like, you stood at the door, and you waited for permission to go in, OK?"
"I always wanted my parents to be in the living spaces with us," she also notes in the short clip.
The mom, whose name is Marissa Kile, makes it clear that when it comes to bringing up her own brood, she has chosen to parent differently. In her case, the bedroom is a space for slumber only. "We sleep in here. That's it," she swears to her followers.
Article continues below advertisement
So, what is a "living room" parent?
In a second TikTok, Marissa explains that she never even knew "living room parents" existed when she was a child since her best friend's parents could also be considered "bedroom parents" with a scary primary bedroom that essentially had a "no kids allowed" sign on the door.
Article continues below advertisement
In fact, it's a touchy subject as to why her parents didn't want her to enter their bedroom, with the TikToker going on to explain, "My bedroom parents didn't want to know that we existed. OK? So, like, when they were in their bedroom, it's because they just didn't want to be around us. And, like, my mom has said so many times, she didn't want to have kids, OK? And my dad didn't want to either."
Now, her sparse room is not even decorated, because again, as she stresses, the space is only for when she and her husband want to go to bed. Shared spaces like the living room are where this mom chooses to spend her time with her family.
Article continues below advertisement
Is there such thing as a "bedroom living room parent"?
We're going to posit that a parent who is actually a combination of these two types of parents can exist. As one commenter to the TikToker's theory noted, their bedroom is a "communal space" where kids are welcome.
As someone else explained, their bedroom is the family space.
Marissa ultimately joked that her "parasite" kids are more than welcome in her room, so it seems although she would consider herself a "living room parent," she's also a modern-day "bedroom parent," since her room is far from a forbidden space.