Grandma Trying to Parent Her Grandson Gets Schooled By Her Daughter-in-Law — Who's Right?
A grandma disagrees with her daughter-in-law on parenting tactics. Who's right — and is the grandma wrong for attempting to correct her DIL?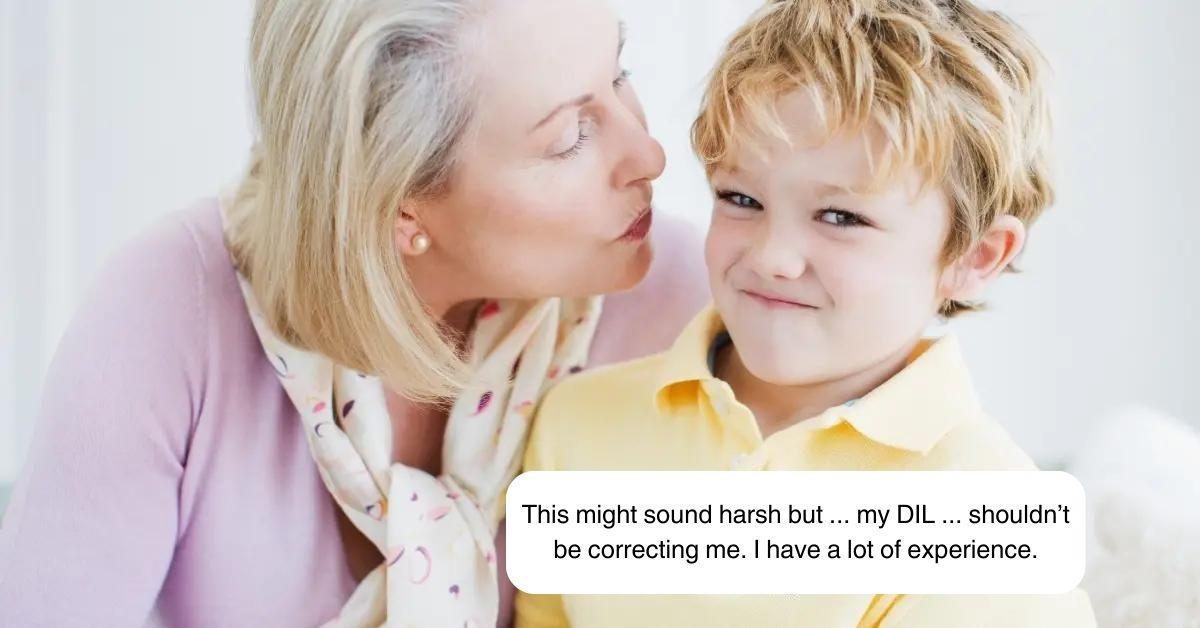 Article continues below advertisement
She wonders if correcting her DIL is OK if she has a different opinion on her grandson's behavior. Spoiler alert: The grandma is not only schooled by her son and his wife, but by Reddit, as well.
The grandma doesn't agree with how her grandson's parents are raising him. So who's right? Well, who's the parent?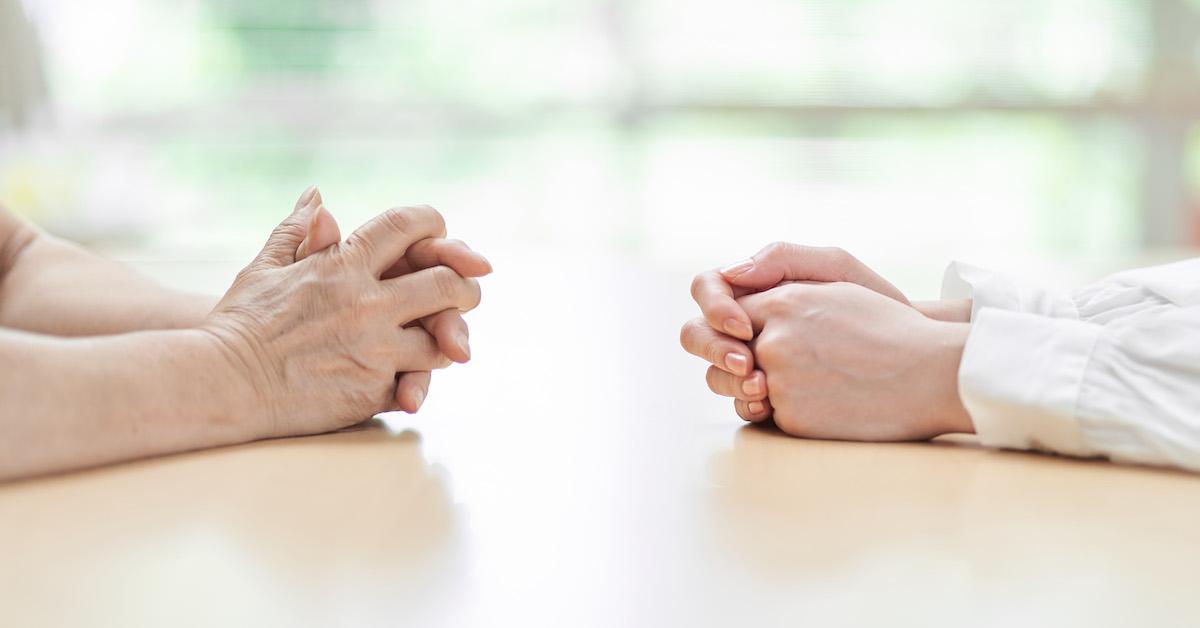 The grandma took to Reddit for the first time to set up her disagreement with her son and his wife. "My [3-year-old] grandchild is generally very good but occasionally he does things that I don't find appropriate," she asserted in the AITA thread.
Article continues below advertisement
"I am quick to correct these behaviors," she then declared, adding, "For example, he will chew on his stuffed animals and I tell him, 'Stop don't do that,' but then my DIL will correct me and say, 'No it's comforting to him.'"
The strong-headed grandma went on to share another example with Reddit, writing, "Or she will let him do the stairs by himself and when I yelled at him to 'be careful' and 'wait for grandma.'"
Article continues below advertisement
She then begrudging added, "My DIL told me that he has been doing the stairs and it's better to give him 'confidence' with a watchful eye instead of carrying him."
Ultimately, the grandma admitted, "My DIL and I have a lot of differing opinions on things." She then shared a cringeworthy account from when her grandson was a newborn, saying her DIL "wouldn't let me kiss him which really hurt my feelings since I didn't get to bond with him as much as I wanted."
Article continues below advertisement
As any parent knows, this is to prevent a newborn from getting sick before they can have all of their immunizations. Of course, Reddit was quick to point out this fact, and let the grandma know that contrary to her believe, her DIL is not the AH — she is.
Grandma realizes she is overstepping.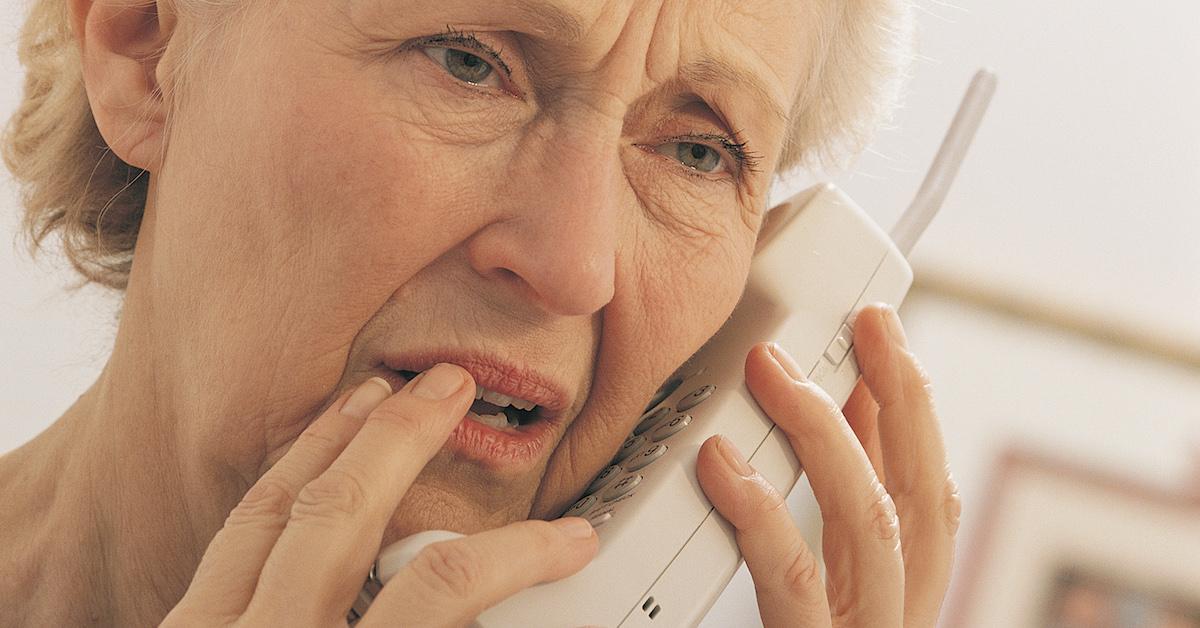 The grandma was quick to realize, based on the many comments from Redditors, that she is the AH. "I think a lot has changed since I was a parent. I'm used to grandparents stepping in," she sheepishly admitted after reading responses to her post.
Article continues below advertisement
Among the harsh criticisms the grandma inspired was this one: "You really think the child's mother doesn't get to correct you? Wow. Get over yourself. It's her child, not yours."
Another person said, "Sorry had to laugh at the last comment saying they shouldn't correct you. That is so hilariously arrogant, made me chuckle. It's their kid. NOT yours, you literally have no right to parent their kids. And if you can't respect the way they're parenting their kid then better get used to spending less time with your grandchild."
Article continues below advertisement
Many people also pointed out that a 3-year-old would have been born during the height of the COVID-19 pandemic, so kissing him as a newborn was not appropriate, not to mention that if the herpes virus is transmitted to a newborn, it can be very serious.
"I do understand the kissing newborn thing and I was wrong," the grandma admitted in her follow up.
The grandma realizes her son is really the one who has the problem with her.

Article continues below advertisement
The grandma clearly realized she was in the wrong, and went on to wonder, "Where do I go from here? I know I need to have a conversation with them. Sounds like I need to apologize. I think it will take awhile for me to make a change because I still believe what I believe."
She also went on to update the thread that her son asked for some space and accused her of being controlling his entire life. Ouch.
In the end, the grandma professed, "What I thought was an issue with my DIL is really more my son. My DIL just is the one who stands up to me in person."
She also shared that she canceled her upcoming trip, and feels sad. No other updates were offered at time of writing.