Woman Makes Teen-Mom Daughter Choose Between Her Baby and the Family Dog
A woman asked Reddit if her parenting tactics went too far. She likely didn't expect nearly every answer to be a resounding "yes."
The love a parent has for their child should have no bounds. But sometimes, parents prefer to create boundaries once their child does something they firmly disagree with.
In many households, especially those with girls, a big "no-no" is "bringing home a baby" before the girl becomes an adult. However, hit reality TV shows like 16 & Pregnant and Teen Mom have proven that some parents eventually embrace becoming younger grandparents, while others never really get over their teen's choice.
Article continues below advertisement
One woman on Reddit shared she begrudgingly embraced being a 45-year-old grandma when her 17-year-old daughter became pregnant. However, the woman refused to pay for her daughter's life outside their home — forcing the teen to make a life-altering decision.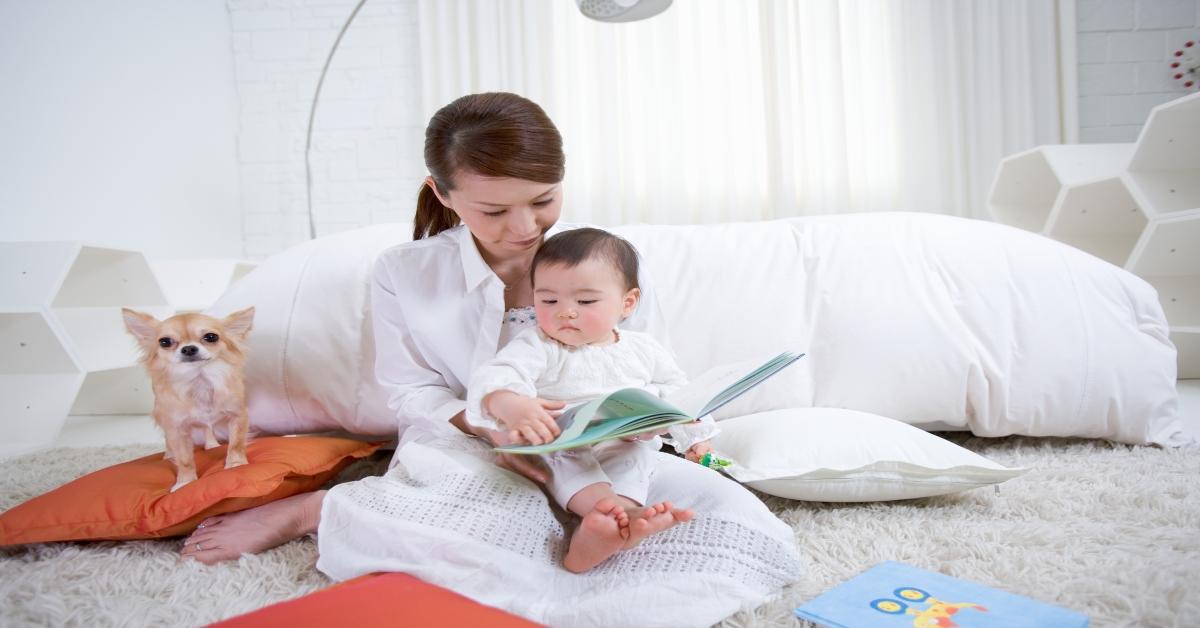 Article continues below advertisement
A woman makes her teen daughter choose between her child and the family dog.
On the "Am I the A-----" (AITA) subreddit, it's easy to find someone who thinks they may or may not be a jerk. One user on the forum seemingly made up her mind about her actions but felt she needed another "perspective."
The woman posted a lengthy story about her 17-year-old daughter, Cebrina. Cebrina had recently given birth to a baby boy named Liam.
Once the woman discovered her daughter was pregnant, she vowed she wouldn't "provide any support" for Cebrina or the baby's expenses. Instead, Cebrina leaned on her sister, Mia, for help, though Cebrina still lived in their mom's house along with the baby.
Article continues below advertisement
The Redditor claimed things were "good" between her and Cebrina during the first few months of Liam's birth. Cebrina agreed until tragedy struck the family's adopted chihuahua, Nunu.
Nunu, who the OP stated has had "many health issues" since they adopted it, was getting worse. She received a call from Cebrina at the veterinarian's office saying Nunu needed a "trachea collapse," which required surgery.
Article continues below advertisement
When Cebrina asked her mother to pay for Nunu's surgery, the mother "firmly declined" to help her daughter because they agreed she wouldn't help Cebrina with any of her expenses.
"I had already expressed doubts, and I was proven right," the woman explained. "I was not going to back down on my word. Cebrina became distraught, accusing me of not caring if Nunu died. I reminded her that she knew what she was getting into by keeping it and now had to choose between keeping her baby alive or Nunu."
Article continues below advertisement
Commenters dragged the woman on Reddit after reading her thread.
As the Redditor's post continued, she shared how her daughter reacted to her refusing to help her dog. The woman said Cebrina called her "awful" for forcing her to choose between her baby and her beloved pet.
Article continues below advertisement
After their conversation, the OP said she came home to see that her daughter had left their house. She said Cebrina visited her sister, Mia, and they tried to convince their mother to let Cebrina stay there.
Article continues below advertisement
The woman refused and said Cebrina couldn't choose where she wanted to live since she was still a minor. The OP then gave Cebrina "48 hours" to come home before she called the police on Mia. Following her threat to have her daughter arrested, the mother said she felt she did what was best for her younger child.
"I stood my ground, stating that when someone makes adult decisions, I will treat them accordingly," OP declared. "Eventually, Mia and I agreed that Cebrina would come home after she finished work tomorrow. Cebrina remains furious, and it feels like my kids are against me."
The user then asked for another "perspective" on her situation from fellow Redditors. Unfortunately, she didn't get much support in her comments. Many users explained how "damaging" the poster's willingness to be "strict" with her daughter could be.
While OP hasn't responded to any comments, she might already know she's the last "A" in "AITA" because the thread has since been locked.