Dating Apps Aren't Just UberEats for Hookups — These Apps Can Help You Find True Love
Looking for a serious relationship but want to find the best free dating site to get into one? Users have reported success with these.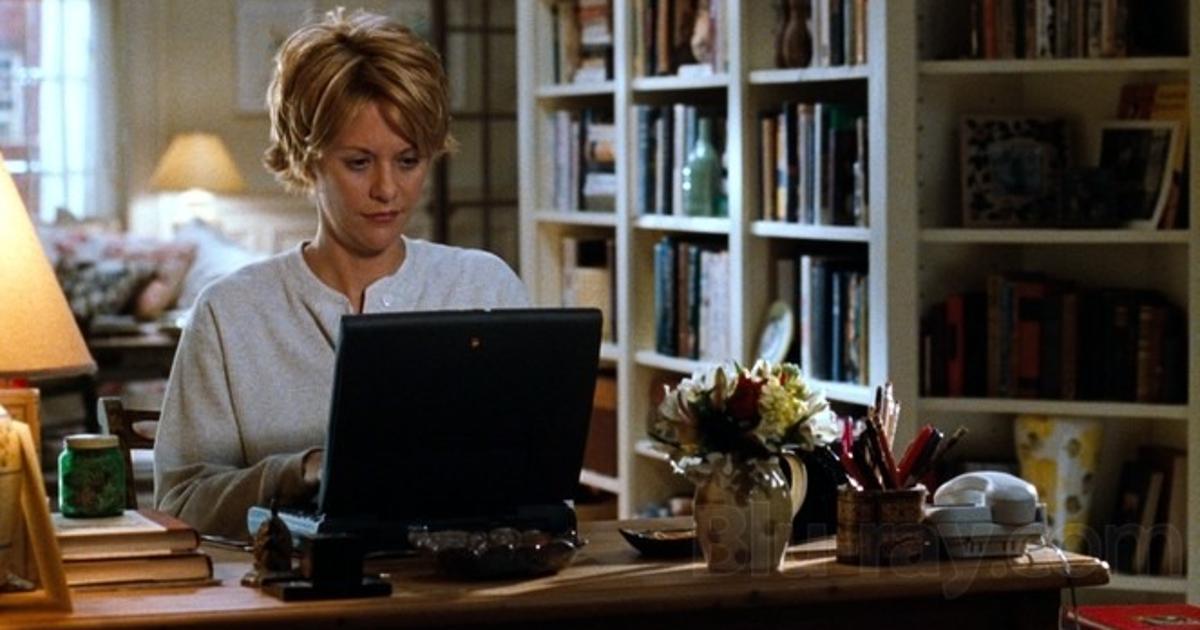 As a general rule of thumb, if you're looking for something for free, especially when it comes to online services, then you're probably the product at the end of the day. Your user data's probably being sold to and handled by a firm like Cambridge Analytics. But if you do find something for free, there's probably a reason why it's free.
Thankfully, that doesn't really apply to some of the best dating sites and apps for folks seeking serious relationships.
Article continues below advertisement
So, what are the best free dating sites for serious relationships?
Online dating has been around for a long, long time and has been the butt of many jokes since the phenomenon first debuted. While it first started as a "dirty secret" that people didn't want to admit openly, more and more people have been meeting potential significant others online.
Dating, in general, can be an absolute cesspool, however. The pursuit of finding romance can lead you to either a bunch of psychos who are just looking for a quick hookup, or a free meal / drinks.
Here's the thing though: Popular to contrary belief, tons of surveys show that paid dating services don't really offer that much more value for finding a serious relationship than those that are free. There are also tons of Reddit threads that discuss if using the "premium" version of popular applications and sites are ultimately worth it, and most people resoundingly say no.
Article continues below advertisement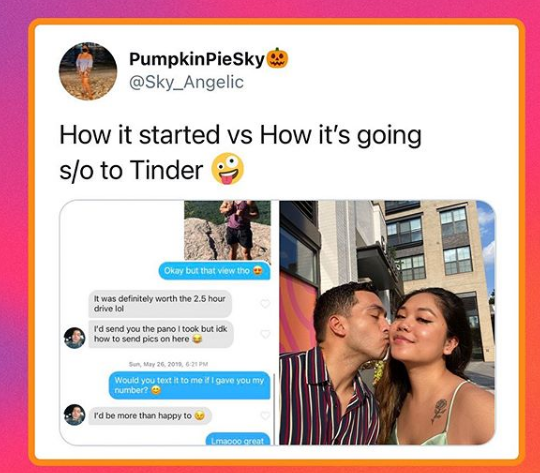 While there's a lot of luck that comes into play when it comes to finding someone you genuinely hit it off with, and barring any personality traits / defects you're unwilling to confront and work with, then you may be able to find some luck using these free services.
TINDER
Yes, it started as a "hookup" app and yes, you'll still find throngs of users on it who barely upload any personal information and just put up a bunch of butt and ab shots.
Article continues below advertisement
However, if you're looking for a serious relationship on an app, there's a great chance there are other people who are looking for the same thing on Tinder, and there are tons of stories of people getting into long-term / committed relationships that began on Tinder and even got married.
Of course, there are folks who look for affairs on Tinder, too.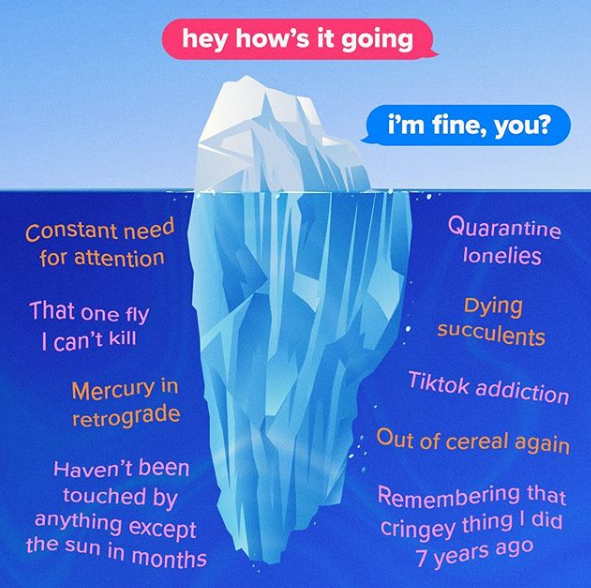 Article continues below advertisement
So, why are we suggesting Tinder? Well, mainly because of its sheer popularity and how many people use it: 50 million folks worldwide have Tinder downloaded on their phone who actively (some more than others) use it, so when it comes to upping your chances of meeting someone, you'll have a decent shot of potentially matching with someone on Tinder.
OkCupid
This site's been around for a long time and that's because it's consistently updated its user interface throughout the years. Yes, there's the Swipe Right / Left design language that's become the norm for pretty much all dating apps out there, but what makes OkCupid different is the sheer amount of detail and thoroughness one can get into when filling out their profiles.
Article continues below advertisement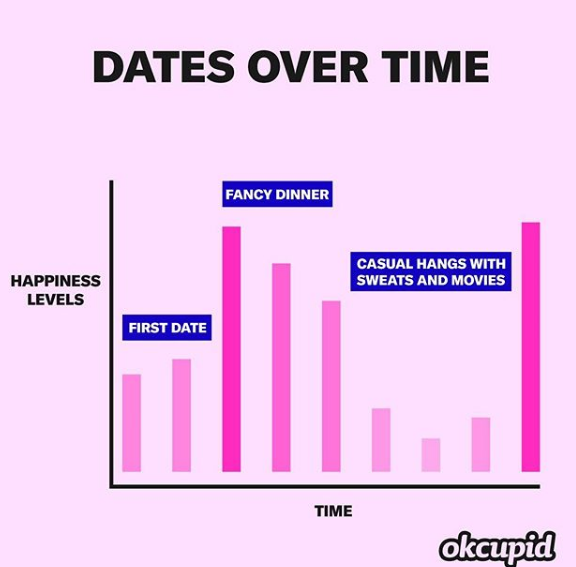 Including political affiliations, gender options, cultural and religious preferences, smoking habits, your "personal soundtrack," and linked social media accounts, OkCupid lets you filter people and base them on commonly-held beliefs. This way, you're matching with people who not only have the same interests, but similar ideals.
Article continues below advertisement
There's really no limit to how deeply you can delineate your personal preferences, and new questions are getting added to the site all of the time to further narrow down your personality type.
Coffee Meets Bagel
While filling out an OkCupid profile can seem like a daunting task that'll take several logins, CMB is a site that focuses on encouraging people to actually meet.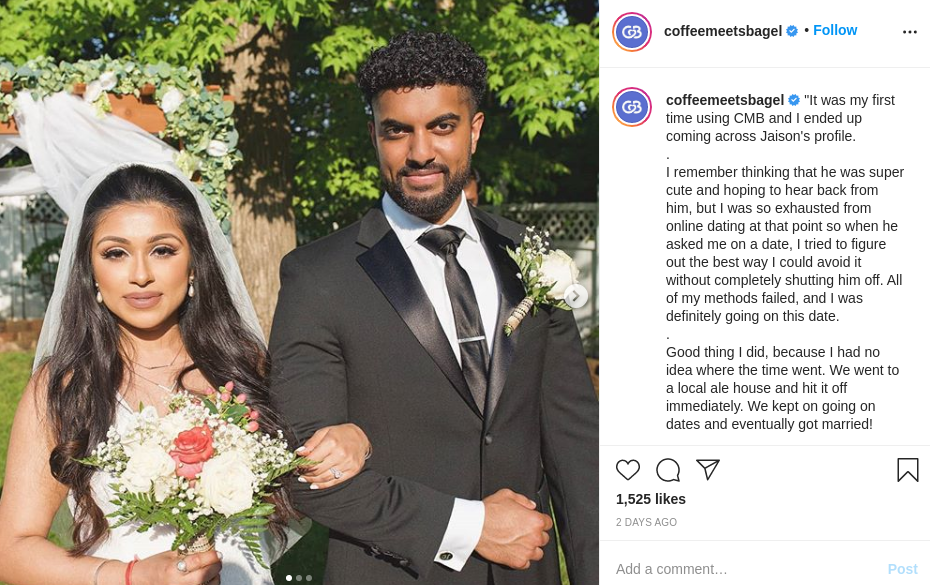 Article continues below advertisement
This is accomplished by giving an expiration date on your matches: You've got seven days to set up a date or your match disappears. This way you don't just have a bunch of random texting buddies muddying your match list.
Hinge
Hinge statistics offer up some promising data. Some 90 percent of users who actually met up say that their first date went well and 72 percent of people said they would be down for a second date. Which plays perfectly into Hinge's slogan: "The dating app designed to be deleted."
You can also share your dating stories on the app with the "We Met" feature, which, as TechCrunch puts it, "is actually focused on quantifying real world dating successes in Hinge, not in-app engagement ... it could help to establish Hinge as a place that's for people who want relationships, not just serial dates or hookups."
Article continues below advertisement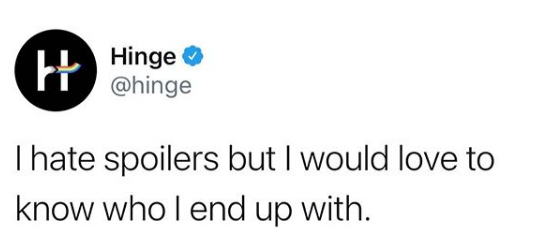 Plenty of Fish
An oldie, but goodie, POF may have an outdated user interface that is laborious to use, but tons of Redditors have sworn by the application thanks to its thorough personality match-making system. Just like OkCupid, the more questions you fill out on each section of POF, the more likely you are to be matched with someone who vibes with the same stuff that you do.
Article continues below advertisement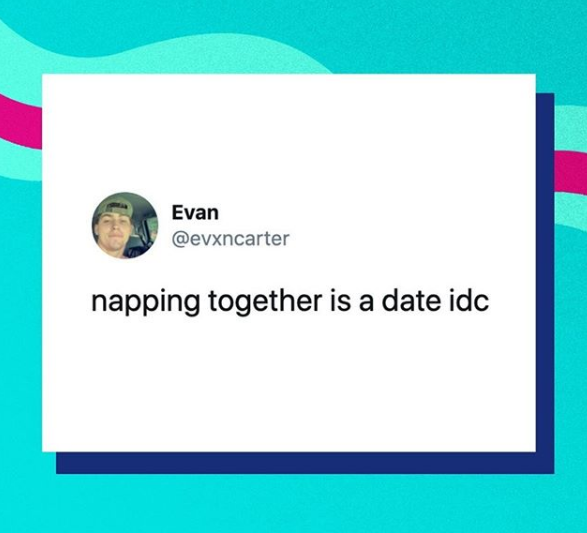 Bumble
The story of how this app came to be is one that made headlines: It was created by Tinder co-founder Wolfe Herd who filed a sexual harassment lawsuit against Tinder following her break-up with fellow founder Justin Mateen after he reportedly became "verbally controlling and abusive" towards her. She settled for $1 million and Tinder stock. She launched Bumble, which puts women in the driver's seat when it comes to potential heterosexual relationships between men and women.
Article continues below advertisement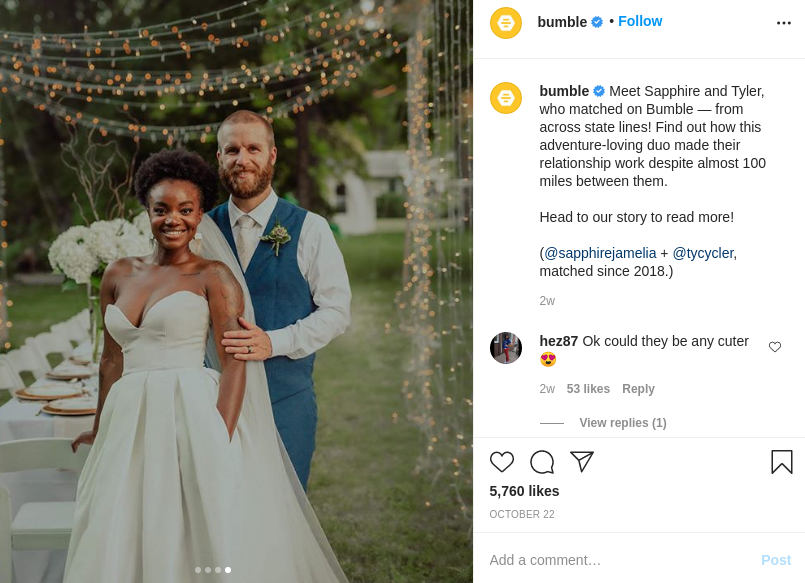 Matches have a 24 hour period in which to respond. The free account comes with the "Daily Extend" option which allows you to double the amount of time for a match to get back to you. Bumble's implied, from the get go, to be for "serious relationships."
While it's easy to discount online dating when it comes pursuing serious relationships, The Knot reports that 22 percent of couples who got married in 2019 met online.
If you are trying to meet new people, especially during "these uncertain times" (thanks to COVID-19), there are some people who have found long-lasting relationships online, without opening up their wallets.