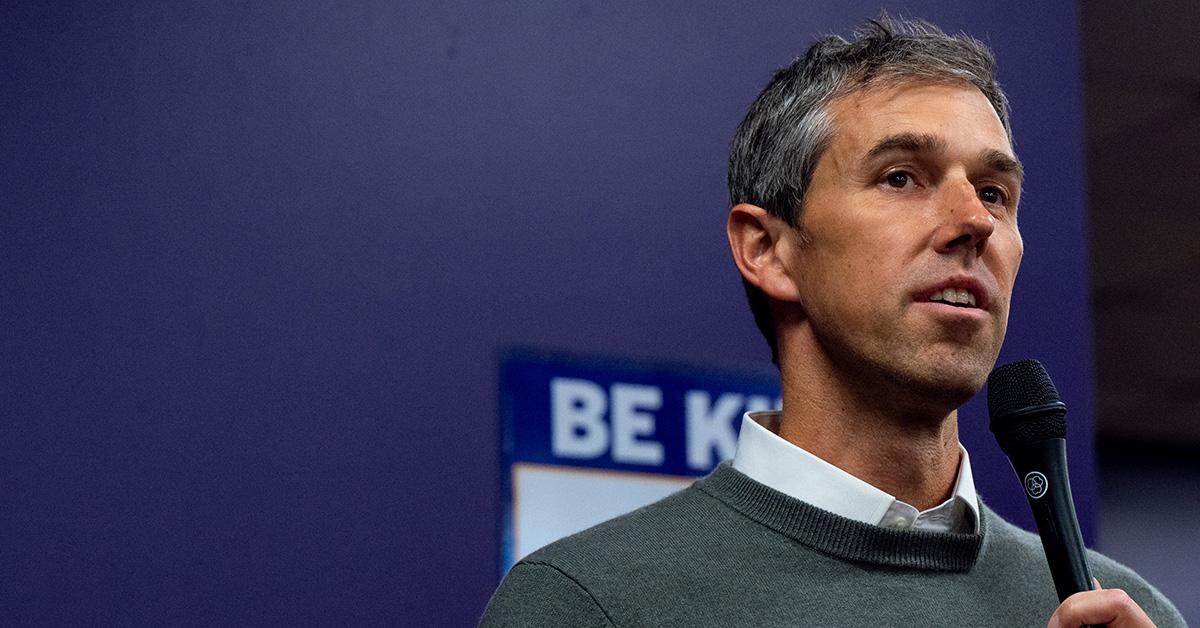 Beto O'Rourke Is Going Viral for His Scathing Response to a Heckler Over Uvalde
Temperatures tend to run hot in our politics these days, but even so, few politicians are bold enough to drop swear words on the campaign trail. That has never been a problem for Beto O'Rourke, though. The former congressman is currently running to unseat Texas Governor Greg Abbott, and he had some pretty strong words for a group of Abbott supporters who showed up at one of his recent campaign events.
Article continues below advertisement
Did Beto O'Rourke drop an f-bomb?
During an event in Mineral Wells, about 50 miles outside of Fort Worth, O'Rourke was describing the type of gun used in the school shooting in Uvalde, Texas that left 19 children and two teachers dead. During his remarks, someone who was clearly an Abbott supporter began to laugh, and Beto was swift to respond aggressively. "It may be funny to you, motherf--ker, but it's not funny to me, OK?" he said.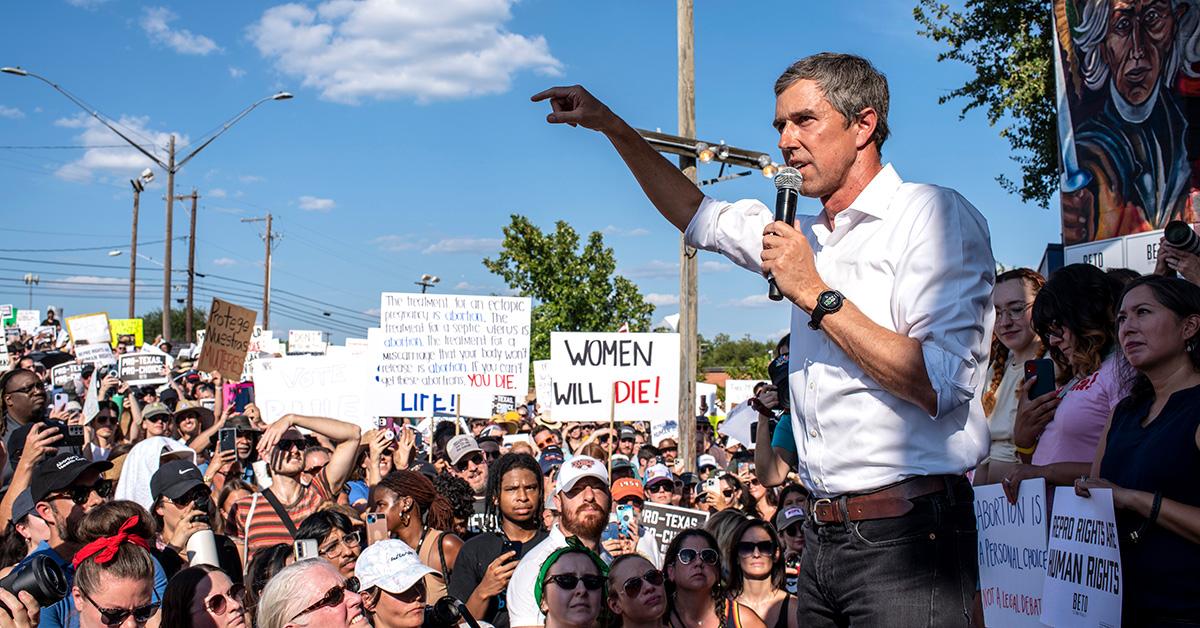 Article continues below advertisement
Most of the crowd in attendance at the event was supportive of O'Rourke's response, and he got a pretty rhapsodic response online as well. While there are plenty of people who don't normally approve of swearing in any context, it seems that most agree that anyone who would laugh at a school shooting should probably get a pretty stern cussing out.
Twitter reacts to O'Rourke's viral comments.
As the clip of O'Rourke responding made its way around the internet, plenty of people offered their own thoughts on whether it was an appropriate remark, with most coming down in favor of his response.
"I don't know if Beto's gonna win but goddamn is it refreshing to see a politician call someone out like this," one person wrote.
"I completely approve this message from Beto O'Rourke. Anyone who laughs about a mass shooting of school kids deserves to be cussed out," another added.
Article continues below advertisement
"There are some people who will be more upset about Beto cursing than the fact that someone laughed at a shooting— let alone the deaths of 19 children. If you're one of those people just know you're an a--hole," another added.
Most people clearly think O'Rourke's remarks were called for, and while it's unclear whether they were politically savvy, many seem to have been refreshed by his willingness to say what was on his mind.
Article continues below advertisement
O'Rourke has long made gun control a central issue.
Ever since his run for president in 2019, O'Rourke has made gun control one of the central issues of his campaign. Earlier in this election cycle, he interrupted one of Abbott's news conferences on the Uvalde school shooting and accused the governor of inaction.
"You're doing nothing. You're all doing nothing," O'Rourke said to the panel of officials assembled around the governor.
"This is on you," he said as he was being escorted out. "Until you choose to do something different, this will continue to happen. Somebody needs to stand up for the children of this state or they will continue to be killed just like they were killed in Uvalde yesterday."