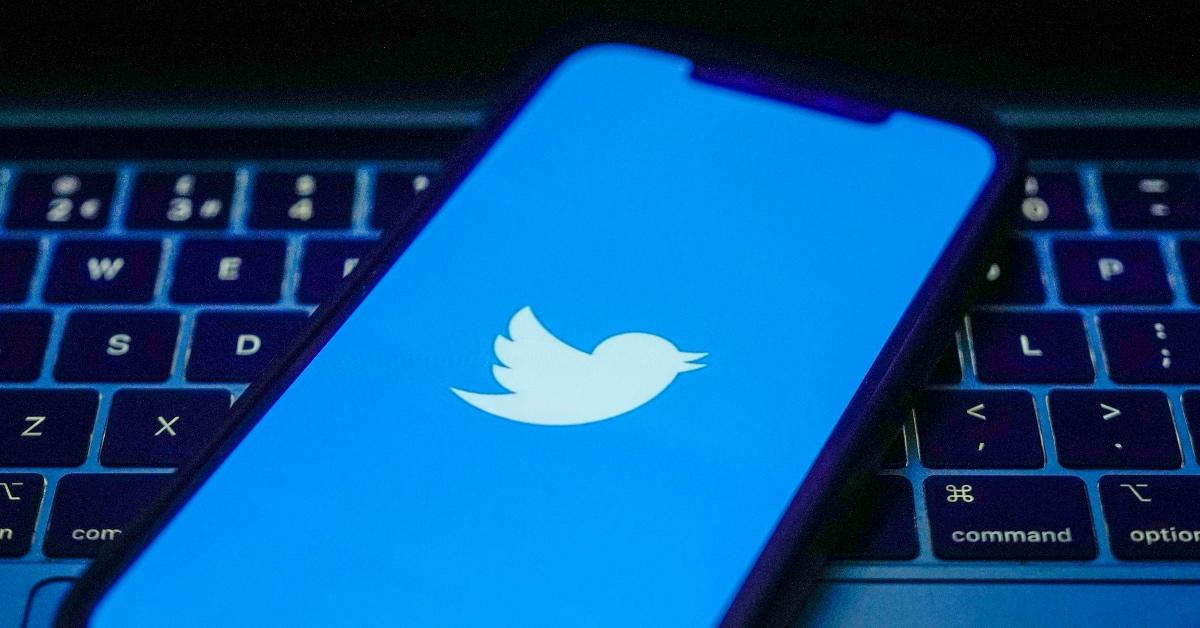 A Twitter User Named Bigolas Dickolas Took Book Recommendations to a New Level
Who is Twitter user "Bigolas Dickolas"? Inside one social media user's viral plea for everyone to read their favorite book. (It's super heartwarming!)
Now more than ever, users on social media platforms such as Twitter and TikTok have been utilizing their platforms to encourage others to pick up their favorite books, television shows, or films. In 2020, many authors flocked to TikTok to try and promote their books that were coming out when bookstores weren't open to hand-sell their books.
Article continues below advertisement
One user on Twitter with the screen name Bigolas Dickolas has been getting praise from authors, book reviewers, and delighted bloggers everywhere after their post singing the praises of This is How You Lose the Time War by Amal El-Mohtar and Max Gladstone went viral. Here's what you need to know about their delightful marketing — and how pitching your favorite book on social media might change an author's life.
Article continues below advertisement
Twitter user Bigolas Dickolas recommended their favorite book in a unique way.
On May 7, 2023, a Twitter user whose screen name reads Bigolas Dickolas Wolfwood (a reference to the manga Trigun and the lead character Nicholas D. Wolfwood) tweeted, "Read this. DO NOT look up anything about it. just read it. it's only like 200 pages u can download it on audible it's only like four hours. do it right now i'm very extremely serious." The post was accompanied by a photo of the queer sci-fi novella This is How You Lose the Time War.
The tweet immediately began racking up likes, prompting the user to add a second tweet that read "*grabs you personally by the throat* you will do this. for me. you will go to the counter at barnes and noble. you will buy this. i will be greatly rewarded."
The book in question has been lauded on TikTok and in book circles, but the enthusiasm in Bigolas's post skyrocketed the tweet to social media fame.
Article continues below advertisement
Shortly after Bigolas's tweet, the book's authors began noticing an enormous boost in Amazon sales, rising to bestseller status and being the #3 best-selling book on all of Amazon. The spike in attention sparked a larger conversation about how people could encourage the masses (and should!) to read their favorite books.
Article continues below advertisement
One user wrote, "If we've learned anything from the Bigolas Dickolas Incident, it's that if you love a book, tell everyone, because people trust the honestly enthusiastic word of incredibly named weirdos on the internet far more than all the marketing departments in all the publishers on earth."
Article continues below advertisement
Another proclaimed, "I always hate those f---in' stickers on books that are like 'The BookTok Sensation,' 'Now a Netflix Series,' 'Soon to Be a Major Motion Picture,' but I'm serious when I say they should put a Bigolas Dickolas sticker on Time War."
A third said, "My therapist this morning was like 'how's it going' and I had to be like 'OK, so there's person named Bigolas Dickolas...' She ended up ordering the book. So one more sale for our friend."
One user, author Christopher Ruz, even suggested that people turn the situation into a "challenge," writing, "I am kindly requesting (demanding) that all my friends do the Bigolas Dickolas Wolfwood challenge and scream on Twitter about a book that brought them joy."
The message here is simple: Yell about the things you love loudly, and you will not only be spreading the joy of a good read, but you could change an author's life. Also, it's a massive bonus if you enjoy the manga Trigun. We're thrilled about all the success of This is How You Lose the Time War and appreciate Bigolas Dickolas for spreading the word!