Bill Gothard Created a Religious Organization That's Now the Subject of a Docuseries
Bill Gothard, the founder of the Institute in Basic Life Principles, is one of the subjects of 'Shiny Happy People: Duggar Family Secrets' on Prime Video.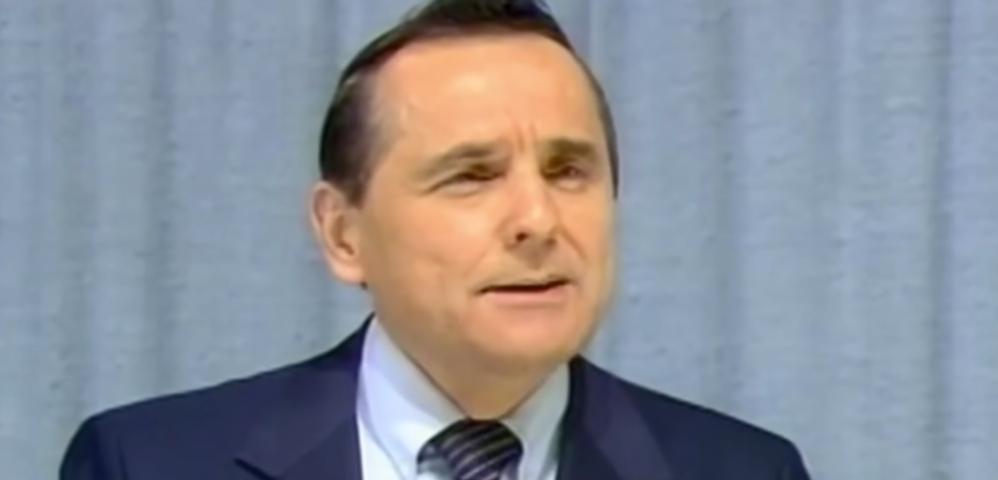 Before Shiny Happy People: Duggar Family Secrets on Prime Video was announced, those who knew anything about the Duggar family and the Institute in Basic Life Principles (IBLP) knew of the name Bill Gothard. He founded the Christian organization and he laid out the rules and guidelines which the Duggars, and many other families, grew to rely on in all aspects of life.
Article continues below advertisement
Although the Duggars released a statement once, distancing themselves from Gothard, where is Bill Gothard now? His teachings are detailed in the docuseries by former members of the IBLP and through ministry videos taken of him during his time as a religious leader. He was eventually accused of alleged sexual harassment and he stepped down from his role as an IBLP leader. However, it's hard not to be curious about the fallen minister now.
Article continues below advertisement
Where is Bill Gothard now?
Gothard founded the IBLP in 1961. In the decades that followed, he built the non-denominational Christian ministry into something that contained multiple campuses, workshops, a homeschool program designed with religion in mind, and countless seminars to spread his word. And, according to the Shiny Happy People docuseries, Gothard also took young female Christians under his wing, though not in the righteous way he presented himself and his teachings.
In 2014, reports of sexual harassment and molestation allegations at Gothard's hands went public. He was placed on a leave of absence after more than two dozen women in the IBLP made complaints against him. In 2016, further legal action was taken against Gothard when 10 women filed a lawsuit against Gothard and other church leaders, citing sexual harassment, sexual abuse, and cover ups.
Article continues below advertisement
Gothard was also accused of raping a woman. At the time, The Washington Post reached out to Gothard, and they reported that he vehemently denied the allegations against him and told the outlet, "Never in my life have I touched a girl sexually. I'm shocked to even hear that."
Article continues below advertisement
Gothard has not been convicted of any of the crimes lobbied against him. And as of now, he continues to maintain a social media presence as he continues to speak of his ministry. Those who follow the Duggars of 19 Kids and Counting fame are familiar with Gothard's regulations on modesty in women, a ban on music that isn't gospel-related, rules against dancing, and a strict policy against kissing before marriage.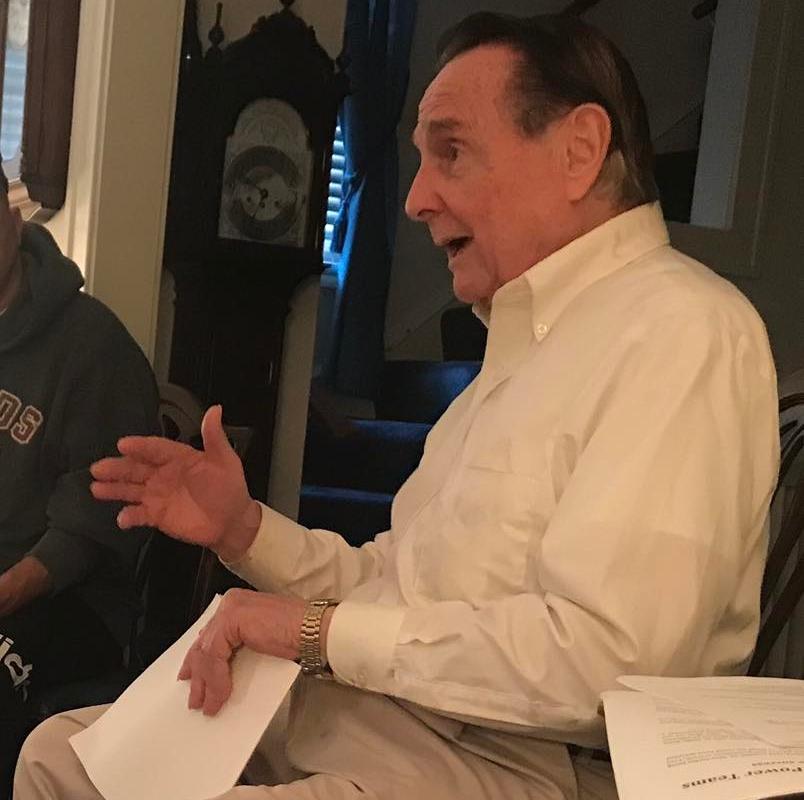 Article continues below advertisement
It's even explained in Shiny Happy People that Gothard's love of long curly hair prompted women within the religion to maintain such a hairstyle for years. Gothard's teachings also encouraged women to wear long dresses or skirts and modesty panels in tops, which the Duggar women and young girls adhered to for years.
Why didn't Bill Gothard get married or have children?
Despite Gothard preaching the need for men and women to marry and procreate and have as many children as possible, he never married or had children himself. While his claims to The Washington Post make it seem as though he was never intimate with any woman in his life, it's not totally clear why the IBLP founder never got married.
Article continues below advertisement
It's not immediately apparent on the official IBLP website, but according to a reddit thread about Gothard, the organization's stance on his lack of traditional marriage and children involved his need to "focus completely on the Lord and the life work God has given him."
Watch Shiny Happy People: Duggar Family Secrets on Prime Video.
Report online or in-person sexual abuse of a child or teen by calling the Childhelp National Child Abuse Hotline at 1-800-422-4453 or visiting childhelp.org. Learn more about the warning signs of child abuse at RAINN.org.
If you need support, call the National Sexual Assault Hotline at 1-800-656-4673 or visit RAINN.org to chat online one-on-one with a support specialist at any time.