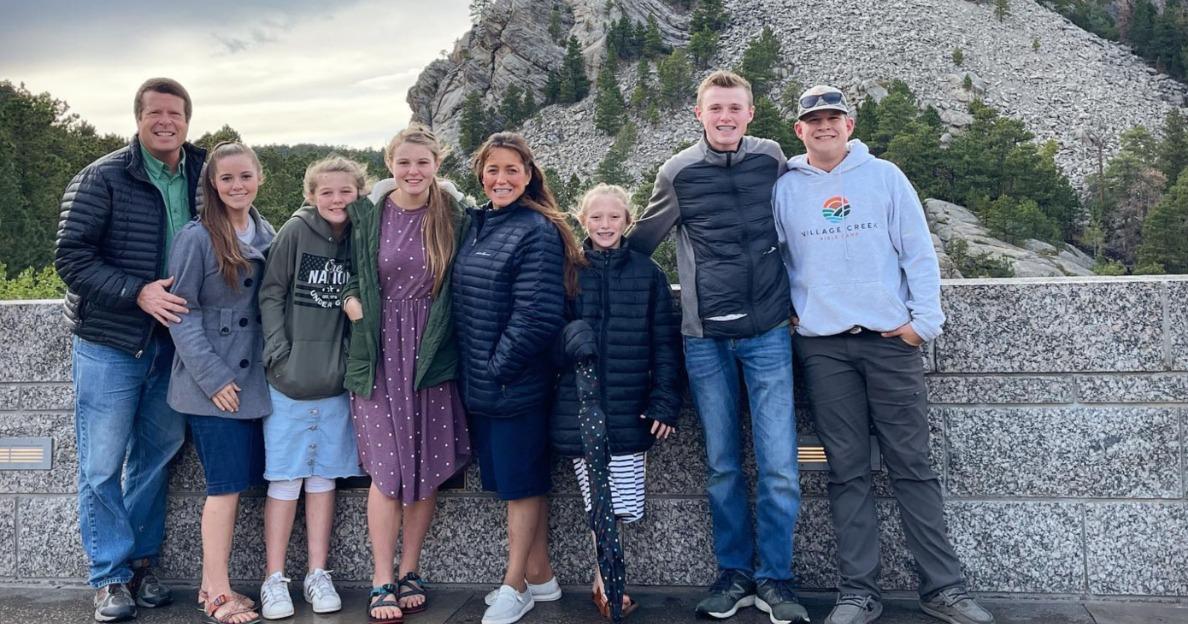 What Is the Institute in Basic Life Principles and How Is It Connected to the Duggars?
Over the years, fans and those who simply snark on the Duggars from 19 Kids and Counting and Counting On have waited for a tell-all. And, while Jinger Duggar's book Becoming Free Indeed, which comes out on Jan. 31, 2023, isn't one, it does shed light on things many fans are still curious about. Like the Duggars' connection to the Institute in Basic Life Principles.
Article continues below advertisement
Fans might have heard of it before, or seen its more common abbreviation, IBLP, but what is it and how closely do the Duggars follow it? IBLP involves the Christian religion, a set of standards and rules to follow, and even an all-encompassing homeschool program.
It's safe to say that much of what Michelle and Jim Bob Duggar teach their children falls under the IBLP umbrella.
Article continues below advertisement
What is the Institute in Basic Life Principles that the Duggars believe in?
According to the official website, the Institute of Basic Life Principles, or IBLP, is an organization that offers teaching to different Christian-based ministries. It was founded by Christian minister Bill Gothard, whose beliefs still influence those who continue to follow the IBLP, like the Duggars.
Some of those beliefs, according to individuals who grew up in the culture, include women wearing clothing that doesn't contain what Gothard called "eye traps," or clothing that would be considered "defrauding."
There are even rumors that Gothard prefers curly hair in women and that that's why Michelle continues to wear her hair that way and encouraged her oldest daughters to have curled, teased hair in their teen years.
Article continues below advertisement
While that is speculation, it does seem possible to be behind Michelle's reasoning, given the other claims from ex-IBLP followers who have shared their experiences online about rules they were forced to follow that weren't part of the IBLP, but were instead part of Gothard's vision.
Article continues below advertisement
Although Gothard stepped down from his role in the IBLP in 2014 under accusations of sexual misconduct and molestation, families like the Duggars continue to follow the IBLP and some of Gothard's teachings. Michelle once used the IBLP homeschool curriculum too.
IBLP used to offer homeschool materials via the Advanced Training Institute, or ATI. The curriculum was heavily faith-based and often included scriptures or other Biblical readings to go along with lessons taught in each section.
Although the program ended in 2021, you can still access its ATI Wisdom Booklets online to get a better understanding of the adult Duggar kids' education.
Article continues below advertisement
Some of the booklets, which were shared online, include questions like "how did man's sin increase his need to depend on God?" under the science section. And for a learning section on medicine, the question "how are eyelids used for seductive purposes?" is posed.
Article continues below advertisement
Why doesn't Jinger Duggar follow the IBLP anymore?
When Jill Duggar revealed on social media her plans to send her children to public school, her followers knew that meant she decided not to follow her parents' methods of homeschooling through the IBLP and the ATI. Now, Jinger is set to also separate herself from the Christian organization with her book.
Article continues below advertisement
The book's description says that Jinger's path to having a new relationship with God led her to realize "much of what she'd always believed about God, obedience to his word, and personal holiness wasn't in line with what the Bible teaches."
And in a YouTube video she posted announcing her 2023 book, Jinger shares that she was inspired to write her book after she attended a 2017 conference for the IBLP.
She explains in the video that she noticed many friends of hers missing from the conference and that, when she reached out to them, she learned they decided to leave their faith behind completely because of what Gothard stands for and what the IBLP really is.
Article continues below advertisement
From there, Jinger decided to maintain her faith but allow it to change as she gained a better understanding of the misinformation she had grown up with.
No, Jinger's book isn't the tell-all we have been waiting for, but it does sound like an honest look at what she believes is right about Christianity and wrong with the IBLP.